Heading Off Crises, Preserving Missionaries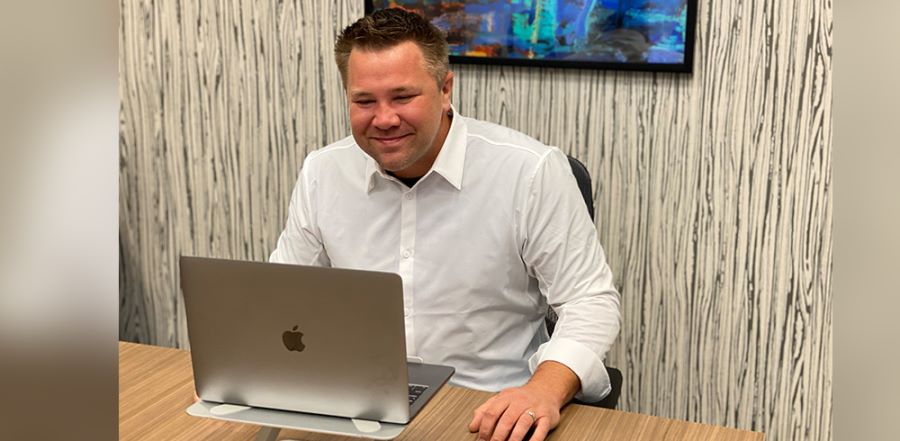 Don't miss any stories. Follow AG News!
When Josh Spurlock decided to shift his counseling service completely online in 2017, some of his peers considered him foolhardy.
But three years later, when COVID-19 lockdowns prevented in-person counseling sessions from taking place in many parts of the nation, Spurlock's move seemed prescient. His former critics began seeking his advice on how to counsel via online therapy.
The strategy has proven effective especially in treating a large workforce in diverse and sometimes remote places — namely U.S. missionaries, missionary associates, and district-appointed leaders on staff with
Chi Alpha Campus Ministries
.
Preventative online counseling for Chi Alpha leaders is designed to keep them in ministry when they otherwise might quit.
"We want to deal with stuff when there are cracks, not chasms," says U.S. missionary
Jeffrey S. Alexander
, Chi Alpha national personnel director. "It's better to deal with it when it's just the need for an oil change, not a blown-out engine."
"Reaching out for help is what wise people do," says Spurlock, 37. "It removes the shame the enemy uses to try to undermine ministry."
Spurlock
and his clinical team of 40 trained therapists at
MyCounselor.Online
so far have counseled 100 existing Chi Alpha missionary families. There are 992 U.S. missionaries affiliated with Chi Alpha, according to Alexander.
"For those who have done it, by and large it has been meaningful and effective," says Alexander, 51.
For fully appointed missionaries and missionary couples already on the field, MyCounselor.Online offers a series of six "healthy leaders checkup" hourly sessions every four years. The checkups examine stress points that may have built up so that ministry can continue in a healthy manner. Alexander says those on the field for an extended period may be dealing with anything from grieving over a miscarriage to depression about a teenage child who has walked away from the faith.
Spurlock notes that many Chi Alpha staffers are newly married when they begin ministry, often having met while students involved in campus meetings. But the dynamics change with life transitions. For instance, once graduated and with a baby or two born in the family, the wife may step back from an active ministry role to raise the children. That could leave a hole that the husband isn't sure how to fill.
The sessions go beyond the normal stressors for Chi Alpha missionaries, such as a lack of adequate chapter meeting space on campus or an annual loss of student leaders who graduate.
The chief challenge for most Chi Alpha leaders these days is students in the group dealing with gender identity and gender dysphoria issues, Spurlock says. With the majority of mainstream college administrations advocating the viability of same-sex relationships, it can
set up clashes
with Christian groups on campus that teach traditional biblical views on marriage. When points of contention spill over into group meetings, it can cause stress for leaders.
In addition, during the past 20 months, numerous leaders have been anxious about COVID-19 restricting or eliminating in-person gatherings, Alexander notes.
NEW MISSIONARIES
New missionaries and missionary associates are about to be added to the mix of those eligible for counseling services. Campus missionaries-in-training would increase the numbers by 200 annually.
"For anyone who is considered career status, we are offering an entry-level diagnostic checkup to deal with family of origin issues, sexual trauma issues, and sexual addiction," says Alexander, now in his fourth year on the national staff and 25th year overall with Chi Alpha. "We have a lot of people who get saved in Chi Alpha coming from traumatic backgrounds. All that doesn't go away just because they have been discipled spiritually. Our whole philosophy is it's not a reporting mechanism, it's a staff care mechanism."
For newly appointed Chi Alpha missionaries and MAs, Spurlock and his team provide at least three hourlong sessions. Often a focus of those conversations is family of origin concerns that could hinder the fundraising support process. For instance, if the Chi Alpha missionary switched to a ministry emphasis from a planned secular career during college, parents may be opposed, especially if they forked over the bulk of the tuition. Because Chi Alpha leaders often emerge from chapters at college, it can set up a potential conflict with non-Christian parents. Subsequently, the new Chi Alpha team member may be discouraged or depressed.
"We want to deal with these way before they are credentialed," Alexander says.
Spurlock began contemplating electronic counseling after relocating to Colorado from Missouri five years ago. Initially, the idea of partnering with Chi Alpha resulted from Spurlock helping a national staff member through a difficult season. Spurlock wondered if other Chi Alpha leaders could benefit from counseling, not just in a crisis situation, but as a preventative measure.
Preventative care has been built into the department's budget for missionaries, who receive counseling at a discounted rate. While not mandatory, the national Chi Alpha office has set aside $600 in preventative care for missionaries to utilize counseling every four years.
Chi Alpha provides scholarships for missionaries in crisis. MyCounselor.Online also offers crisis care for missionaries who need intense help because of an acute situation they are enduring, including marital strife and ministry burnout.
ONLINE ADVANTAGES
Unlike traditional counseling, the missionary and therapist can visit again in subsequent years, regardless of whether either of them has moved.
"Part of the advantage of online counseling is continuity of care, wherever they live, once a relationship is established," Spurlock says.
Spurlock says research since the onset of the novel coronavirus has shown the benefit of counseling is similar whether it is conducted over a computer or face-to-face in the same room.
"While the feel of it is different, outcomes are just as effective as in-person sessions," Spurlock says. In fact, he says many clients are more at ease in a Zoom telemedicine meeting compared to coming to a local counseling center, where they may be anxious about being seen by people they know.
"Zoom meetings raise accessibility and remove some of the stigma," Alexander says. He says the counseling program is flexible. If a missionary doesn't mesh with a counselor, another can be tried.
Spurlock has been interested in helping missionaries since his days as a student at Central Bible College, where he earned a bachelor's degree in biblical languages. After graduating from
Assemblies of God Theological Seminary
with a master's in counseling, Spurlock set up a traditional counseling practice in Springfield, Missouri, 15 years ago.
When living in Springfield the first decade of marriage, Spurlock and his wife, Cassie, provided foster care for 30 kids — five of whom they adopted. As a result, the Spurlocks have nine kids, ages 7 to 29, as well as seven grandchildren.