Hometown Planting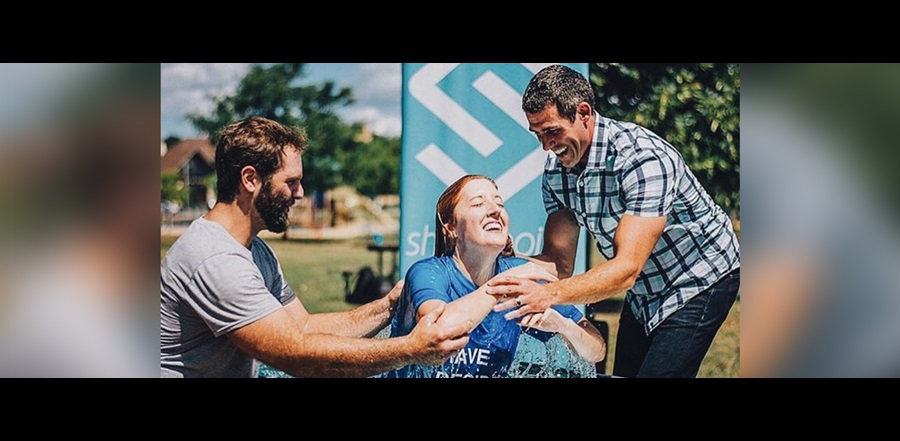 Don't miss any stories. Follow AG News!
A good first impression worked wonders for Frank and Melissa Anzalone in connecting to
Shorepoint City Church
in Brookfield, Wisconsin.
After their son was born, the couple discussed finding a church, but they had not been churchgoers for many years. The couple had no idea where to connect, and even the idea of looking felt overwhelming. Then they received a postcard from Shorepoint.
"Seeing the pastor and his family in the picture on the postcard was the first step in seeing there were real people leading the church," Frank Anzalone recalls.
The couple also felt more comfortable after being invited to visit Shorepoint by out-of-town friends who attended
River Valley Church
(RVC), an Assemblies of God megachurch in Apple Valley, Minnesota. During their first visit, the Anzalones felt welcomed and Pastor Brian T. Engl's sermon resonated with them. Over the past two years they have become involved in church life.
"We have hosted a life group, participated in weekly playdates, become part of the leadership team, served in the children's ministry, and referred multiple people to join us at Shorepoint," Anzalone says. "We would have missed all that if we never received that postcard."
Many others have checked out
Shorepoint
since Engl and his wife, Bethany, launched the church with a dozen other people in 2015. Thanks to steady growth, now an average of 230 people attend Sunday services.
Engl, 41, previously served as campus pastor at RVC. Planting Shorepoint in Brookfield made sense, as Brookfield is adjacent to another Milwaukee suburb, Waukesha —Engl's hometown.
According to Engl, 83 percent of Milwaukee residents don't attend church services.
"A sense of community gets them through the doors and provides opportunity for an easier invitation," says Engl, who is a
Church Multiplication Network representativ
e
assisting new church planters in the Wisconsin-Northern Michigan District.
Gayland Hendrickson, missions director for the
Wisconsin-Northern Michigan Ministries Network
, notes that Shorepoint has 165 recorded salvations since it started and the church regularly supports 15 missionaries.
"This church is known in their neighborhood as a church of excellence and their congregants comfortably bring their friends, family, and co-workers," Hendrickson says. "Shorepoint's health is the result of a pastor who commits regularly to prayer and missions."
Two years ago, Dan and Christine Roehling endured a medical crisis when their identical twin 1-year-old daughters both required heart transplants. In December 2016, one of the daughters' primary care nurses invited the couple to a family movie night at Shorepoint, where she is an adherent. The Roehlings began attending Shorepoint the following month.
"Immediately when we walked into Shorepoint, we felt home," Christine Roehling says. "Our children attend Go Kids and get excited to tell us what they learned about Jesus. It's a church that is built around community and fellowship — focusing on your personal relationship with God rather than a religious routine."