Impacting the Masses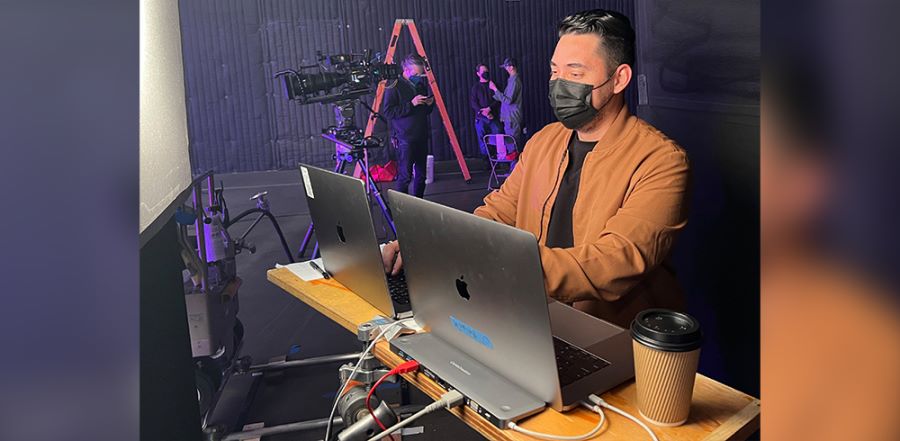 Don't miss any stories. Follow AG News!
As viewers scroll through digital streaming menus to check out entertainment options or preview their favorites, they may be seeing promotional videos produced by Benjamin J. Roybal. The 2013 graduate of
Southwestern Assemblies of God University
joined ABC/Disney Entertainment in Burbank, California, shortly after graduation, and currently serves as a manager of production for creative marketing.
Roybal oversees the creation of original content for trailers and other promotional material for Disney, including ABC, Hulu Originals, Freeform, and Onyx Collective platforms. He plans casting, sets, and myriad other details involved in the production of videos designed to capture the interest of potential viewers. He also manages the budget and all the key players, and travels to oversee any shoot done on location rather than in-house. A recent example of his work is the March Oscars promotional trailer; the video's
Top Gun: Maverick
theme, with plenty of tongue-in-cheek humor, used Roybal's creative talents to tap the movie's popularity and garner over 2 million views on YouTube.
While he studied communications and digital media arts at
SAGU
, Roybal became interested in media and technology at a young age. His decision to attend SAGU followed in the footsteps of his grandfather Ernest Brown, who served with his wife, Viola, as an Assemblies of God pastor at River of Life Ministries in Pojoaque, a setting rich in Native American culture just north of Santa Fe, New Mexico; Roybal's older sister Melody Holmes also attended SAGU.
Roybal says his studies prepared him well for entering the entertainment field. A relative working in the entertainment industry helped connect him with an internship, and upon graduation he worked briefly as a freelancer before joining Disney as a part-time production assistant. He particularly credits SAGU digital media arts professor
Rob M. Price
for informative and practical classes, as well as opportunities for hands-on experience in lighting and camera skills. That helped lead to Roybal's first promotion and then continued advancement in his career.
"B.J. had all the intangibles," says Price, who has taught at SAGU since 2006. After having Roybal in some classes, and seeing potential, Price appointed him in 2011 to the camera crew for the university's annual cinema project. "He had a good eye for framing shots, but he also observed and absorbed things like on-set mannerisms. And he had a solid walk with the Lord."
Roybal is grateful that SAGU provides not only practical career preparation, but also a
good spiritual foundation
for maintaining a relationship with God as one enters the workplace. This happens both through chapel services and as students are encouraged to spend personal time seeking God. Faith matters are reinforced by Price and other faculty as they incorporate elements of a holistic Christian life into classroom discussion. "It's important to establish that foundation," Roybal says. "SAGU created a dedicated space to do that during my time there."
Since 2015, Roybal has been married to Bianca, also a SAGU graduate. Bianca works in the entertainment industry as well, currently as a producer for a popular daytime talk show.
Roybal interacts with many industry colleagues who come from very different backgrounds.
"It's about building relationships," he says. "There is so much content and so many voices, and there will always be room at the table for faith-based content."
Price agrees, and he is happy to have a part in training SAGU students for the industry. He is encouraged by how far Roybal has advanced and the responsibilities he has been given while remaining solid in his faith.
"Working in media is an opportunity to impact what the masses hear," Price says. "Christians in media arts and entertainment can be gatekeepers as they bring integrity, honesty, and moral truth into decisions. Preparing students for that is a key part of what we do here in the program."