Kingdom Aggressive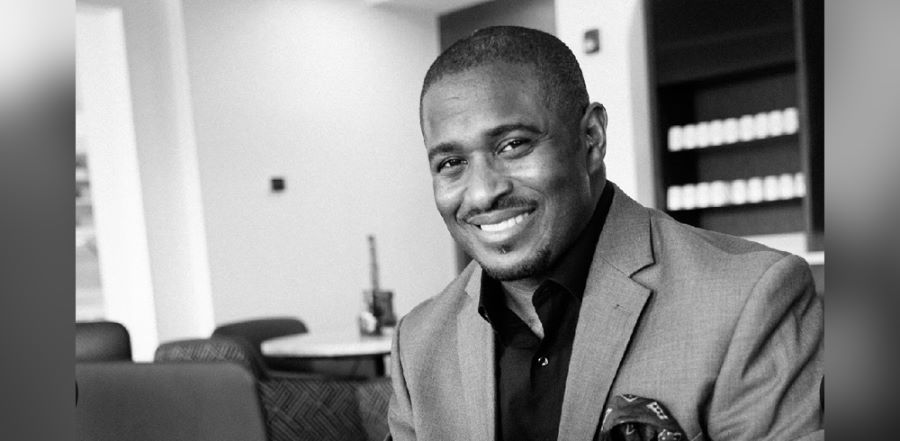 Don't miss any stories. Follow AG News!
Gerard H. Ruff had dreams of becoming a professional football running back. But when a knee injury on the field in college ended his career goals in 1984, he completed his computer science degree from Coffeyville College in Kansas and returned to his hometown of Hampton, Virginia, where he secured a job as an insurance representative while trying to figure out what to do with the rest of his life.
With widely diverse interests and skills, he knew clearly that he loved Jesus and enjoyed leading others to know Him.
"People were always asking me if I was a pastor because I passionately talked about my faith," Ruff recalls. So in 1989, when the spiritual leaders at the Hampton church Ruff attended, Living Word Tabernacle, invited him to become outreach coordinator for a new evangelistic ministry being started, he eagerly accepted.
By the following year, the leadership felt Ruff should take a more active and formal role and invited him into full-time ministry as an associate pastor, in which he took on the responsibilities of worship and youth ministry. Though Ruff left his insurance job, he recognized the power that people have as marketplace ministers — those not in full-time church ministry, but living an evangelistic lifestyle and engaging non-Christians in the workforce. Even though he had become a pastor, Ruff knew God wanted him to encourage people in their ministry calling.
"Having experienced it myself in the marketplace, I'm able to identify the practical points of connection and some of the challenges people face as they engage in marketplace ministry," he says.
After a leadership transition five years later, in 1995 Assemblies of God Potomac Ministry Network leaders approached Ruff and asked if he would take over as senior pastor of the church of 65 regular attendees, a position he didn't expect or necessarily want.
"It was an awkward time, especially because this was my home church," says Ruff. "My close high school friends attended and now I was going to become their spiritual leader?" But after he and his wife, Kimberly, prayed about the transition, he sensed God calling him to the role. He knew it would provide more opportunities to mentor others as passionate Holy-Spirit-led followers of Jesus.
Today, 24 years later, Ruff continues to serve as senior pastor of the church, renamed Cornerstone Worship Center International. Now an average of 500 people go to weekly services.
Never one to sit still, this husband of 31 years and father to two daughters, Brianna, 27, and Shae, 25, has added extra roles to his already-impressive résumé, including author, entrepreneur, singer/songwriter, leadership trainer, and radio personality. He received his doctorate of ministry in 2007 and served as the regional director for the 15 eastern seaboard states for the AG's National Black Fellowship. In June, Ruff became the National Black Fellowship treasurer.
"Gerard is sensitive to the heart of the Lord, and he carries a tremendous anointing of leadership," says NBF President Walter Harvey. "He's gifted in identifying and developing leadership teams, which has expanded his influence, particularly among the growing African American believers in the Assemblies of God." That's a group that has more than doubled since 2001, to 357,967 from 164,071. Blacks now comprise a record 11.1 percent of all AG adherents.
Ruff, 55, thinks back on his competitive football days and admits he still has a competitive streak.
"I'm Kingdom aggressive," Ruff says. "The foundation of preparation and sacrifice and teamwork were instilled in me as a young person in sports. When I became a Christian, I found that sacrifice and teamwork and the desire to win is still there, but in a more profound way. I'm called to win for the Kingdom."