Living the Call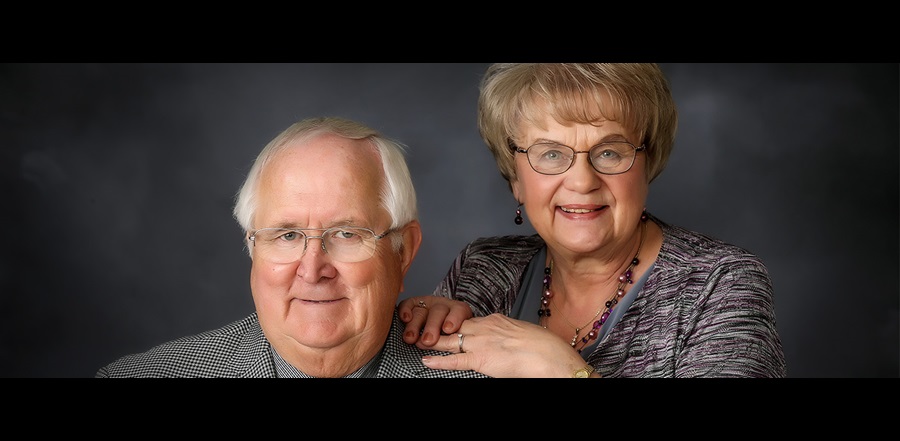 Don't miss any stories. Follow AG News!
Mel Erickson knew he wanted to follow God's call wherever it led. But in 1966 as a young student at North Central University, he says God surprised him by calling him to minister to Native Americans.
"I was a farm boy from North Dakota," Erickson says. "I was naïve and thought all people in the United States already knew about Jesus Christ!"
When he graduated the following year and married North Central classmate Corliss Elfstrom, they packed up their scant belongings and headed to Spirit Lake reservation in east central North Dakota. Mel became a U.S. missionary to Native Americans.
They had their work cut out for them. Community Worship Center in Tokio averaged only seven attendees. The Ericksons carried out ministry while also working full-time jobs to cover their living expenses — Corliss as a licensed practical nurse at a local hospital, with Mel employed at odd jobs in various local businesses. They didn't exactly blend in with other residents.
"For the first seven years we were known as the honkies," says Mel, laughing.
The Ericksons knew they needed to earn trust before they could fully minister to Native Americans, so Mel joined a softball team and Corliss focused on connecting with the reservation's women. Slowly, residents began to warm to them. In particular, Corliss believes, the fact that they raised their children on the reservation proved helpful.
"Family became an important way to connect," Corliss says. As the years passed, the Ericksons had three daughters, Shawna, Rhonda, and Lynelle. They also opened their home to 36 Native foster children, ultimately adopting three — Michael, and siblings Ted and Brenda.
But the real ministry began in a most unsuspecting way. In 1976, Mel had a stroke, which paralyzed him and left him without the ability to speak, so the Ericksons left the reservation to allow Mel to rest and recuperate. When they returned four months later, Mel went back to pastoring, but he also became chairman of the reservation housing authority.
"I was the only Wasi'chu — white man — on it," Mel says.
"We began pastoring the entire reservation," says Corliss. And revival broke out, with overflow crowds at church. In 1977, the church in Tokio built a new sanctuary that seated 200.
The Ericksons served the Spirit Lake community for 20 years, in which they saw the church grow to averaging 148 in Sunday services. In addition, from 1988 to 1997, Mel served as the coordinator of the North Dakota District outreach to Native Americans. In 1987, the Ericksons moved on to become special projects coordinator for Intercultural Ministries. Part of that responsibility included overseeing planting churches on reservations throughout the United States.
One of those projects occurred in Mission, South Dakota, on the Rosebud reservation. In the late 1990s, Gus Craven, tribal member of the Oglala Sioux and pastor at the time of All Nations Family Worship and Learning Center, needed help with a new building. He contacted Erickson, and the next thing Craven knew, Erickson had driven a truck loaded with tools and dropped it off. He told Craven to use whatever he needed.
"He even stayed and helped us work on the Sheetrock, painting, and mudding," Craven says. "That was an example of servanthood. Right from the get-go, he was your friend."
Tim M. Brown also benefited from Erickson's servant heart. Brown is the half Sioux and half Chippewa pastor of White Earth Assembly of God and Rice Lake Assembly of God, both on the White Earth reservation in Minnesota. Brown says he experienced Erickson's friendship and building expertise when he responded quickly to a request for helping with a building project at White Earth in 1988.
"Mel has a knack for fitting right in," Brown says. "He even talks some Sioux!" After that, throughout the years, Erickson donated eight vehicles for Brown and the congregation to use.
In the past 30 years, Erickson has coordinated building projects of 21 churches and nine parsonages. He has helped remodel almost 30 existing church buildings on reservations in North Dakota, South Dakota, Montana, Minnesota, Wisconsin, New Mexico, Washington, and Oklahoma. He also has placed almost 50 vehicles — most donated through U.S. Mission America Placement Service — on different reservations. Craven, now pastor of Eagle Nest Life Center on the Pine Ridge reservation in South Dakota, remembers Erickson showing up at the church with a trailer full of food.
"Mel is so willing to help," Craven says. "Such giving speaks volumes to the Native people."
In November, Mel and Corliss, who now live in Minot, North Dakota, will commemorate 50 years as missionaries. They have written about their experiences in the two-volume Living the Call.
They remain active in mentoring Native pastors and helping Native congregations on reservations in obtaining Bibles, vehicles, and in building projects. And the Ericksons continue to minister, coach, mentor, and encourage.
In March 2017 Brown received a gall bladder cancer diagnosis. Erickson visited the hospitalized Brown.
"Mel encouraged me and prayed with me," Brown says. "He's a good friend and mentor."