Looking for More Service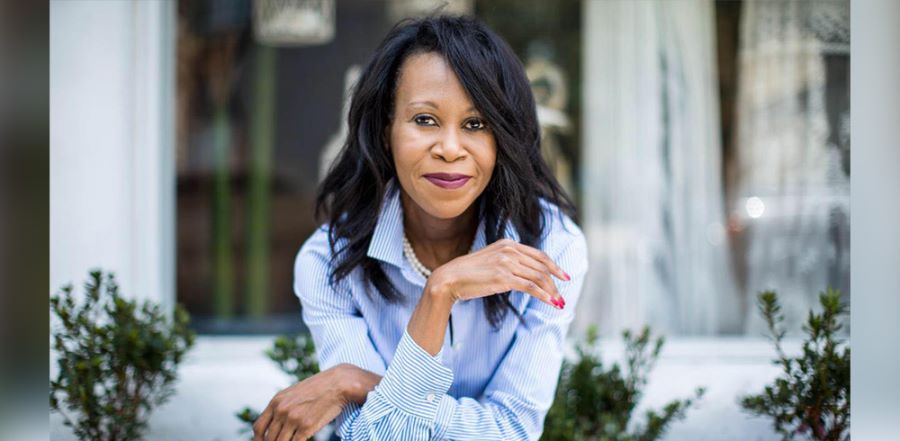 Don't miss any stories. Follow AG News!
Vennia V. Francois is the seventh of nine children born to parents George and Lucille, who immigrated from the Bahamas to Florida. Francois, a first-generation American who grew up in central Florida, found her niche as the family academic.
"In a large family, every child has their unique talent," says Francois, 45. "I was the nerd of my family; I always had my nose in a book."
As Francois excelled scholastically, she also became more deeply rooted in her Christian faith. She and her sisters participated in the
Girls Ministries
program at
Calvary Orlando
in Winter Park, with Vennia earning the rank of Honor Star in what then was called Missionettes.
"Vennia was a very faithful and committed young Christian," remembers
Tim D. Kuck
, 62. He and his wife, Marie — an ordained Assemblies of God minister — served as Vennia's youth pastors during her middle school years and deeply impacted the formation of her faith. Francois attributes the strength of her commitment to God to her involvement at Calvary.
The faith Francois built and her passion for learning wound up leading her to a life in public service. She became the first member of her family to graduate from college, earning a degree in biology from
Lee University
, the Church of God-affiliated school located in Cleveland, Tennessee. Francois dreamed of becoming a doctor, but the time she spent participating in community service during her undergraduate years led her instead to pursue a law degree, which she earned from Florida A&M College in 2007.
As a first year law student, Francois spent the summer in Washington, D.C., working as an intern for
John L. Mica
, then Florida's 7th District U.S. House representative. She felt at home walking through the historic halls of the U.S. Capitol.
"This is where I belonged," she says.
Francois returned to Capitol Hill the following summer, serving as an intern in the office of U.S. Sen.
Mel R. Martinez
.
"God provided," she says. "I was the only intern who was receiving a stipend." The remuneration helped pay her expenses and ensure that she could continue doing what she loved. She joined Martinez's full-time staff as a policy adviser after she graduated from law school. Martinez retired in 2010, but Francois continued in the role under his successor,
George S. LeMieux
. She subsequently worked as a contract attorney for Lockheed Martin, which assigned her to the U.S. Securities and Exchange Commission enforcement division.
Francois hopes to make it back to Capitol Hill: this time as a congressional representative herself. She is
running
as a Republican for the U.S. House seat serving Florida's 10th District. The primary takes place Aug. 18.
"Having parents who were immigrants instilled a strong sense of patriotism in me," says Francois, whose parents have attended Calvary Assembly for over 40 years. "I realized early on that America is different than any other place on earth. Running for Congress is a way to give back to my community and my country."
She doesn't shy away from her
Pentecostal heritage
in her campaign publicity. Various family members are assisting her operation.
"She is an unwavering, solid, and committed candidate," says Tim Kuck, who has kept in touch with Francois over the years. "She stands strong on faith-based principles."