More Mountains to Ascend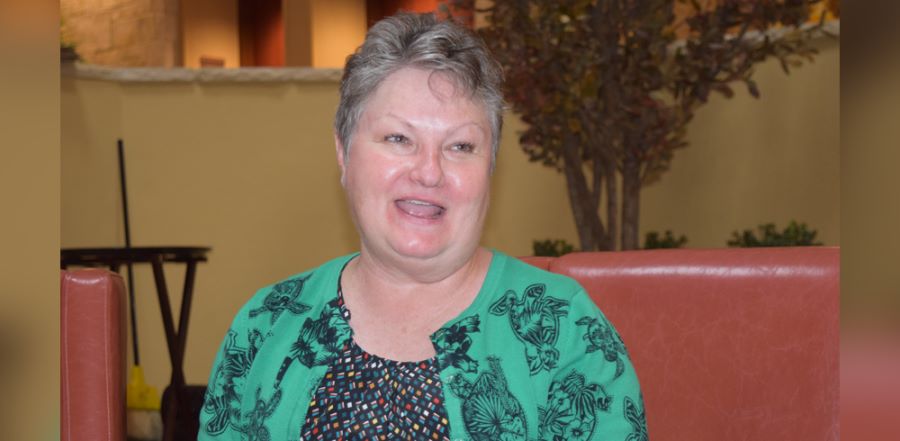 Don't miss any stories. Follow AG News!
Trailblazer Priscilla A. Mondt seemingly has little left to accomplish.
She became the first Assemblies of God female U.S. Army chaplain, the first female chaplain of any denomination to be part of the
82nd Airborne Division
, the first AG female paratrooper, and the first woman AG Veterans Administration chaplain.
As a
U.S. Missions
chaplain, Mondt deployed to Saudi Arabia, Kuwait, Germany, South Korea, Haiti, and Iraq — twice. In 2003, she was awarded the Bronze Star for combat, in 2005 she received the Legion of Merit, and in 2013 she was honored at the White House as a "Women's Veterans Champion of Change."
Yet having retired early this year at 62 after a decade as the chief of chaplains at the
Veterans Health Care System of the Ozarks
in Fayetteville, Arkansas, Mondt isn't kicking back in her rocking chair. She is about to pursue a third master's degree, this one in Public Administration and Nonprofits (she earned her doctorate two years ago in Counselor Education and Supervision).
Mondt's latest quest is in conjunction with researching the intersection between spirituality and mental health. She wants to help those in the faith-based community access funding, materials, and other available resources — which usually are gobbled up by those at mainstream institutions in the mental health field. Ultimately she would like to establish a nonprofit to do research and consulting for faith-based entities, especially those in the Assemblies of God.
"I'd like to see us in a place where the faith-based community is valued by the secular world," Mondt says. "If we don't keep a seat at the table, we will lose a seat at the table."
After retiring from the VA, Mondt gained additional clinical experience at the
Teen Challenge Adventure Ranch
in nearby Morrow. The U.S. Missions facility, unlike many Christian rehabilitation centers, has a licensed addiction treatment program, is covered by many insurance providers, and is accredited through the
Commission on Accreditation of Rehabilitation Facilities
. Mondt says that opened her eyes to the potential of faith-based organizations.
Mondt recently authored a chapter in a textbook,
Career, Lifestyle, and Spiritual Development
. She also has contributed a chapter to the forthcoming
Addictions Counseling: Body and Soul
, focusing on how spirituality mitigates addiction, using
Adult & Teen Challenge
and
Living Free
as models. Mondt believes more research needs to be conducted specifically on how the Pentecostal journey helps people stay free from addictions.
In the meantime, Mondt is making peer reviewed presentations at conferences on topics such as "The Doctrine of Suffering: The Intersection Between Spiritual, Mental, and Physical Health" and "Cracking the Code: Designing Groups for Substance Abuse Programs." She says Christian therapists often stay isolated within faith-based accredited peer organizations rather than engaging with mainstream ones.
"We need to take a seat at the secular table; Buddhists and Hindus are already there," Mondt says. "Why have we abdicated when it comes to research? Some Pentecostals have forgotten we need to work outside the Church."
While Mondt clearly is a lifelong learner, she also is mentoring younger people. Her investment includes financial ones at three AG institutions. Mondt has endowed scholarships at
Evangel University
and
Native American Bible College
, as well as through the Chaplaincy Department for students at
Assemblies of God Theological Seminary
, where she earned a Master of Divinity.
For 31 years in the U.S. Army and 10 more at the VA, Mondt upset the status quo by
challenging traditional viewpoints
because of her gender. Although she retired from the Army 14 years ago, the distaff pioneer believes females are faring better than before.
"We've come a long way in the treatment of women in the military," Mondt says. "Statistics say there is more abuse, but I believe women are reporting it more — and people are listening to them."
Mondt also is encouraged by the selection of
Donna L. Barrett
last year as the
first female executive
in the national Fellowship's 105-year history.
"There's been a real cultural shift," Mondt says. "We're just now to the point in the Assemblies of God of accepting women as clergy."
That includes Gloria Orengo Taylor, who in 2016 became the first woman to have a leadership role in AG Chaplaincy Ministries, started 43 years earlier. She became head of the reshaped post of AG Chaplaincy Ministries Veterans Affairs/health care representative.
"Priscilla has been a trendsetter," says Taylor, who in 1976 herself became the first woman military chaplain endorsed by the AG (in the Air Force). "Priscilla's presentation and knowledge about the VA system was outstanding and because of her experience she has trained several of our VA chaplains who are now chief chaplain for their VA."