More Than a Tenant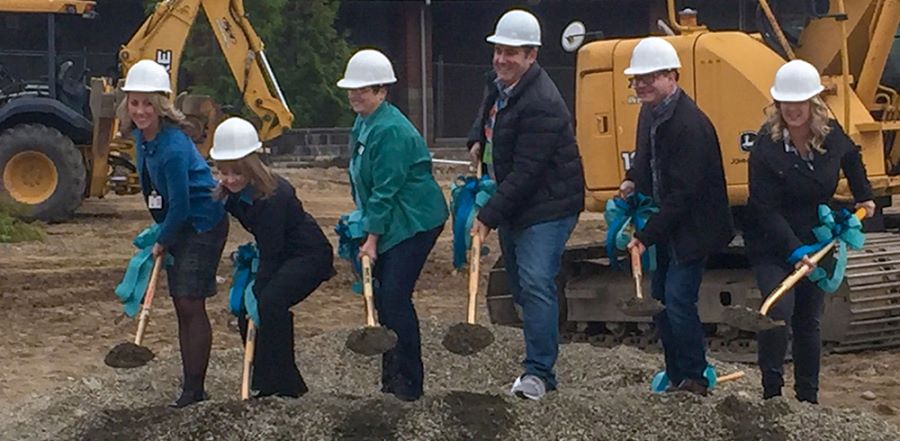 Don't miss any stories. Follow AG News!
When startup churches rent school buildings for Sunday services, the relationship can be anywhere from cordial to frosty.
Thad Huff, pastor of Open Life Church outside Tacoma, Washington, vividly recalls meeting with an elementary school principal and two assistants in 2010.
"I wasn't asking to rent, since we were already meeting in a theater," Huff says. "I just wanted to explore how we could help the school."
Huff told Laurie Dent, who now is the Sumner School District superintendent, that Open Life would like to partner strategically with the school, and perhaps help plug some budget gaps. He asked the team about the interaction the school had with another church already renting space.
One of the associates expressed disgust with the way that church moved equipment and furniture to the wrong spots, and left litter for school staff to clean up every Monday morning.
Huff determined that Open Life Church would do the opposite. The church bought the school district an audiometer, which has been used to test the hearing of thousands of students; raised scholarship money for underprivileged kids to go to Junior Achievement camp; and had adherents volunteer for work projects around the building and grounds.
No wonder Open Life received a warm welcome six months later when the church asked to rent the building on Sundays. With help from the Church Multiplication Network and AGTrust Matching Fund, Open Life stepped up to rent Bonney Lake High School the following year. It remains there to this day.

"We're not just tenants, we're in for the long term," Huff says. "We want the kids and families of this suburb to do well because of our presence."
Every August at the Liberty Ridge Elementary School "Back to School BBQ," the church shows up with loads of school supplies, some donated but others purchased, all sorted by grade level for the 400 students.

"Open Life Church has helped us in so many ways," says Principal Julana Hardtke. "They even surprised the staff by redecorating the faculty lounge with fresh paint, a new ceiling light fixture, and other improvements. We really appreciate their involvement."

Other nearby school districts are even calling Huff to ask if Open Life Church might plant congregations in their buildings. During the design phase for one of Sumner's new schools, the planners brought Huff in to ask what the architect might do to make the new building more useful for the church.
At groundbreaking ceremonies for new construction, Huff has been invited to line up in the row of dignitaries wearing hard hats — the superintendent, school board members, and local politicians — to shovel the first dirt. The partnership runs deep.
Huff says some other ministers have criticized this approach, claiming it's putting God's money in the wrong place. He disagrees.
"God has given us such favor that when I've asked to do a water baptism in the school, they've said yes — while turning down other renting churches that asked for the same permission," Huff says. "In our case, they said they wouldn't even charge us for the cost of the warm water!"
IMAGE:

Pastor Thad Huff (center) joins school board members and Sumner School District Superintendent Laurie Dent (far left) to launch another building project.