Movie Makes Ministry Message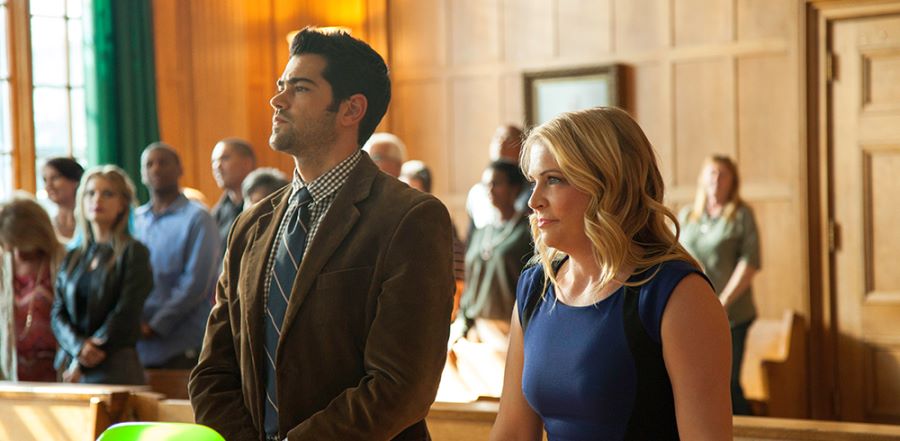 Don't miss any stories. Follow AG News!
The motion picture God's Not Dead hit theaters two years ago. The story, based on the book God's Not Dead: Evidence for God in an Age of Uncertainty by Rice Broocks, follows the journey of a young college student whose faith is challenged by a philosophy professor. The film, shot on a $2 million budget, resonated with a broad audience, and grossed $60.7 million in the U.S.
On April 1, God's Not Dead 2 (GND2) is set to release. However, this time Pure Flix, the studio behind GND2, has strategically partnered with Assemblies of God National Youth Ministries to amplify the continuation of God's Not Dead.
The extraordinary partnership came about after Heath Adamson, senior director of Youth Ministries, met with Broocks and explained the premise of The Human Right. The initiative declares that to know Jesus and to have a personal relationship with Him is the most basic right.
"He resonated with the language and the need to repackage the Great Commission in modern day vernacular," Adamson says of Broocks. "While there was anticipation there would be opportunity beyond the walls of the AG for The Human Right, we had no idea what to expect, and the opportunity with Pure Flix/GND2 has been one of the biggest surprises."
God's Not Dead 2 tells the story of a Christian teacher in a public high school who, when asked about Jesus from a historical perspective in class, uses Scripture to quote Him. It doesn't take long before the teacher is brought before the principal, school board, and ultimately court system. Adamson believes the film, which focuses on proving the historicity of Jesus, will motivate Christians to stand courageously in an age of pluralism. At its core, the movie encourages Christians who are engaged in battles in the public square.
Abby Turner, project manager for The Human Right and primary liaison with Pure Flix on the AG partnership, says youth have played a vital role in evangelistic efforts of the Fellowship since its early days.
"What The Human Right movement has done is show the priorities of the gospel: Jesus is central but we, as the Church, have an obligation to do something about human rights issues," says Turner. "From the beginning of the AG, students have been right in the middle of everything."
The movie will feature familiar verbiage from The Human Right movement, including the call-to-action at the end of the film, and opportunities for moviegoers to get involved and make an impact locally and globally through Assemblies of God programs such as Our Schools Matter, Project Rescue, and Speed the Light.