New Learn Curriculum Now Available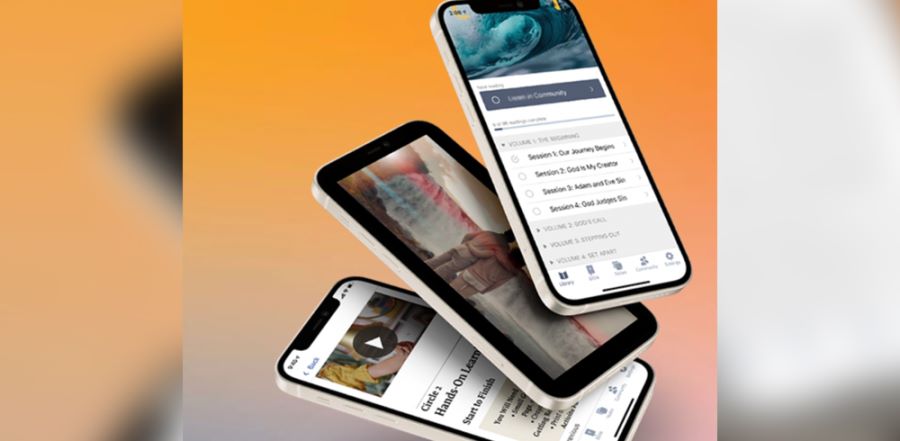 Don't miss any stories. Follow AG News!
Following the groundbreaking release of the highly popular
Listen
curriculum last year,
Bible Engagement Project
has just released its second new and greatly anticipated curriculum,
Learn
.
Similar to
Listen
curriculum,
Learn
curriculum is a digital interactive curriculum that allows leaders and individuals to stream weekly sessions into their classrooms, privacy of their own homes, or even while sitting in an airport participating through their cell phones.
However, where the 40-week
Listen
curriculum familiarizes people with God's Word, reveals how the Old and New Testaments are interconnected, and how individuals fit into God's plan,
Learn
curriculum delves deeper, building on the
Listen
curriculum as it unpacks the core truths of Scripture.
"
Learn
curriculum is designed to help individuals build a personal and intimate relationship with God," says Jon Catron, senior director of Bible Engagement Project. "As core truths of Scripture are explored over 40 weeks, a fuller and richer understanding of who God is and how individuals can grow and flourish in their relationship with God clearly emerges."
As with the
Listen
curriculum,
Learn
curriculum is designed as a "comprehensive" ministry tool, providing 10 volumes with four interactive and engaging sessions each for every age level, with Adult, Youth, Kids, and Preschool age-appropriate editions, as well as Family Devotions.
Volume topics in
Learn
include: Why is the Bible Relevant to Me?, Who is God the Father?, Who is Jesus? Who is the Holy Spirit?, How Do I Live for God? Why is My Church Family Important?, How Does God Help Me Overcome?, How Can I Experience God's Power?, How Do I Fulfill God's Mission? And What Does the Bible Say About the Future?
"
Learn
curriculum also features the video narration of five Spirit-empowered leaders from within our Fellowship," Catron says. "This is key. The narrators aren't actors attempting to communicate something foreign to them — they know, understand, and believe in what they're sharing . . . you can sense their passion for the message and the Holy Spirit speaking through their words." Narrators include Scotty Gibbons, Sara Forhetz, Jeff Sandstrom, Nii Kpakpo Abrahams, and Mike Santiago.
Compelling videos, engaging discussion and reflection questions, and application are all a part of
Learn Adult
and
Learn Youth
, which also include personal devotions throughout the week. For
Learn Kids
and
Learn Preschool
editions, sessions include Bible lessons, interactive videos, hands-on activities, and large group and small group content that all help keep shorter attention spans engaged.
"Each of the lessons, from Adult to Preschool, are 'age-aligned' — coordinated to cover the same topic and communicate the same message each week, but in an age-appropriate way," explains Ryan Horn, director of advancement for the Bible Engagement Project. "This is not only ideal for family discussions, but for the church body as a whole to be able to discuss questions and biblical truths with each other intergenerationally throughout the week."
In addition, those who subscribe to Bible Engagement Project will have access to both the
Listen
and the
Learn
curriculums. To experience
Learn
curriculum firsthand,
click here
for free downloadable sample lessons.
Editor's note: For those attending General Council in Orlando, iPads will be available in the Bible Engagement Project Booth, #800 B in the Exhibit Hall, to review the curriculums.