Nonprofit Assists Assimilation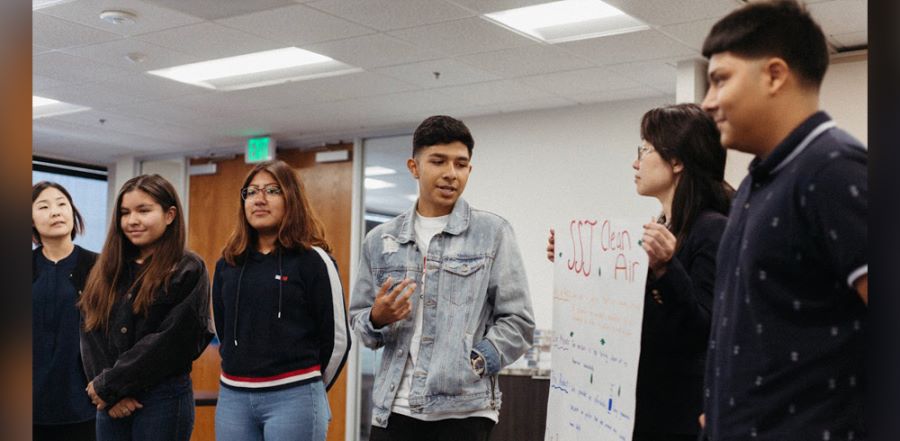 Don't miss any stories. Follow AG News!
Several years ago, Karen and Martin Yac participated in a three-day parenting seminar at their church,
Centro de Vida Victoriosa
, an Assemblies of God church in East Los Angeles. But Karen wanted to do more than implement the principles in their home — she wanted to teach them to other parents of public school students.
She presented a proposal to the Los Angeles Unified School District, which hired her for a year to teach the parenting program in two public schools.
The training at the church opened doors for Yac to teach other parents at the high school and elementary school her children attended.
"It's like teaching the Word of God, because the program has biblical values," she says.
That is one result of Centro de Vida Victoriosa's growing community influence through its five-year-old community development corporation (CDC), called
Instituto de Advance Latino
. Vida Victoriosa's longtime pastor, Carlos Rincón, a graduate of
Latin American Bible Institute
in La Puente, became pastor of the church when it had just three members. Today, Vida Victoriosa serves 300 families and has cell groups throughout the city.
Their CDC is transforming the way they do ministry.
"We have always been a church that provides for the poor," Rincón says. "I'm interested in bringing resources to the immigrant community."
But in prior years, he saw many families struggling, and young people losing opportunities because their parents didn't understand the language or culture, or didn't have enough money. He also witnessed immigrants being mistreated or underpaid because of their unfamiliarity with U.S. law and practices.
"People here don't have access to housing, attorneys, finances, jobs," Rincón says. "Instead of just praying with people, I was looking for a way to do more."
In 2014, Rincón and his wife enrolled in an intensive two-year certificate program in community development through the University of Southern California's
Center for Religion and Civic Culture
. Soon, the church had formed a CDC and was recruiting volunteers to staff a few small initiatives aimed at helping people build businesses, deal with immigration issues, and gain education and access to health care.
"We had no money at first, so it was all volunteers," Rincón says. "We started programs based on need." Initially, many new arrivals wanted to know their legal rights, so the church invited lawyers who specialize in immigration to talk and provide services pro bono.
The church also brought in housing experts and bank officials to connect immigrants to grants and opportunities to buy homes, start businesses, or earn scholarships to local universities.
Through the CDC, Andy C. Machic, 19, received a scholarship from a bank that helped him to enroll at USC, where he is studying industrial and systems engineering.
"I'm the first to go to college in my family," says Machic, whose father is Guatemalan and mother is Mexican. "I want to be an example to my two younger brothers, and build my own company."
In the past five years, the church's CDC has raised $20,000 in scholarships for students. This also involves a 10-month mentoring program, which teaches students how to apply to colleges and to succeed in their careers. Recently, several local banks paid for the installation of a computer lab at the church.
Now, Vida Victoriosa is sharing its knowledge with other churches in the
Southern Pacific Distric
t through a business association, which is empowering business owners and students.
"We are trying to bring those resources to men and women of this district," Rincón says.
Last fall, Vida Victoriosa held a conference for AG churches, which drew 200 leaders from all over Southern California. The daylong event included sessions on buying a house, starting a business, applying for loans, and creating a business plan. Tech giant Google sent a representative to teach pastors and business owners how to market their products.
Today, USC's Center is studying Vida Victoriosa's work as a model of community development work for other pastors to follow.
"I want to do my part to create wealth in the community and in the church, and to make pastors more aware of the role they should play in helping their members succeed in life," Rincón says.