Not a Bird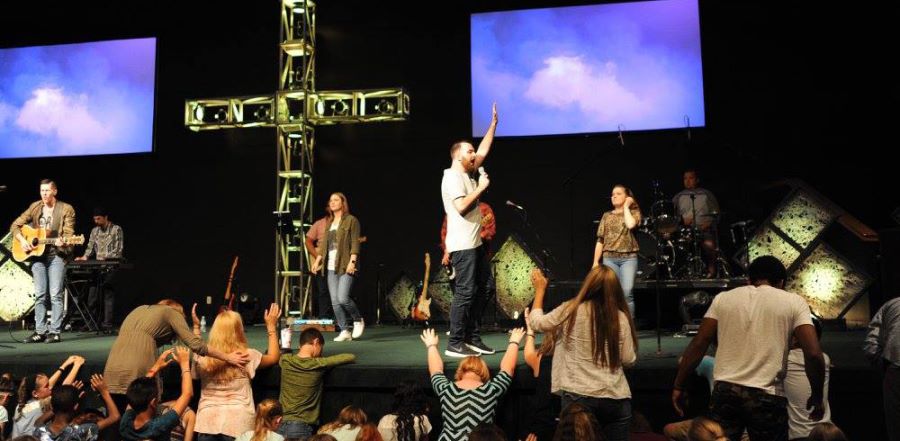 Don't miss any stories. Follow AG News!
An Assemblies of God evangelist is on a mission to help Christians understand and fully experience the third person of the Trinity.
"The biggest misconception people tend to have about the Holy Spirit is that He is for the 'spiritual elite,'" says
Ty C. Buckingham
, 27. "There seems to be this overwhelming insecurity in regards to hearing His voice and being used by Him. At the end of the day, the Holy Spirit is for us and in us."
In 2016, Buckingham began teaching that beyond merely speaking in tongues, the Holy Spirit empowers us to reach others for Jesus.
The teaching led to launching an event called the
Holy Spirit Conference
, which has been held more than 50 times in both large and small churches since 2017. Based in Atlanta, Buckingham and his wife, Rebecca, minister during the conference.
"Ty's message is one that all Christian believers need to hear, that a relationship with the Holy Spirit is normal and should be commonplace in our daily lives," says AG General Superintendent
Doug Clay
.
AG General Secretary
Donna L. Barrett
agrees, noting that Buckingham spoke powerfully about the Holy Spirit during an AG National Office chapel service.
"His message to our chapel audience made the supernatural power of Christ relevant, practical, and natural," she says.
Buckingham, who attended
Southwestern Assemblies of God University
, is the author of
The Holy Spirit Is Not a Bird
.
"Speaking in tongues is an amazing aspect included in the empowerment when someone is baptized in the Holy Spirit, but that isn't the goal of why Jesus commands us to receive," Buckingham says. "The goal is to be empowered. Speaking in tongues is the physical validation of the inward empowerment for external results, which should lead to more people to Jesus."
Buckingham says the most challenging aspect of the conference and teaching about the Holy Spirit is getting people to understand that the event is not personality driven.
"It's about helping people understand the personhood of the Holy Spirit and letting them experience Him for themselves," he says.
Paul A. Richardson, lead pastor of
Licking Assembly of God
in Missouri, says Buckingham's ministry is unique and effective, especially for today's generation.
"He isn't forceful or pushy and allows God to be the one who does what we cannot," Richardson says. "When Ty ministered at the church, we experienced the baptism in the Holy Spirit and several who continue to testify of healing."
Doug Reed
, lead pastor of
Bridge of Hope Church
in Youngstown, Ohio, concurs.
"Ty has an anointed teaching gift that makes a relationship with the Holy Spirit accessible to anyone, practical for every day, and provides a pressure-free altar time where Jesus shows up."