November 13, 20, Designated Days of Prayer for Suffering Church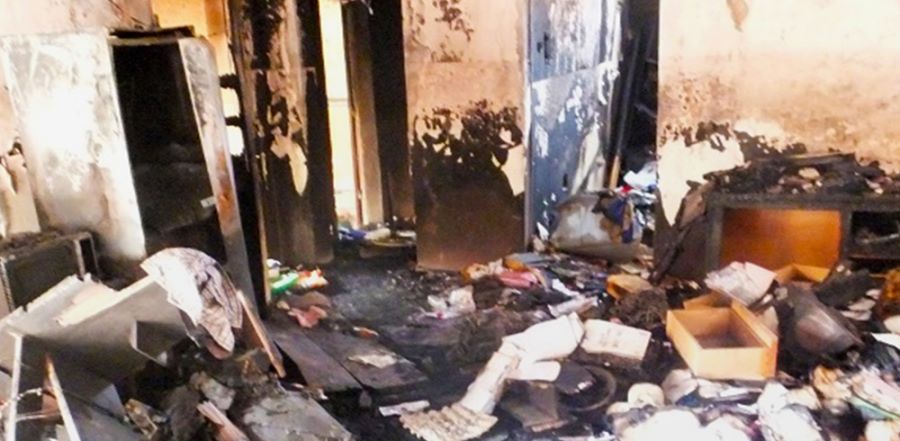 Don't miss any stories. Follow AG News!
The World Assemblies of God Fellowship Commission on Religious Liberty (WAGF-CRL ) is calling on members around the world to observe one of two Sundays in November as concerted times of prayer for persecuted followers of Christ.
"This year, Nov. 13 and 20 have been chosen as days of prayer for the suffering church," says Max Schläpfer, WAGF-CRL chairman. "We ask superintendents, bishops, and presidents to encourage their churches to use one of these dates for a special time of prayer. Pastors can highlight the subject of the suffering church during regularly scheduled prayer meetings, call for special prayer meetings, or use time in Sunday services to focus on this need."
According to Schläpfer, worldwide religious-motivated persecution is on the rise. The committee is calling for targeted prayer for three nations — Algeria, Sudan, and Malaysia.
Christians in Algeria face open opposition against the founding of churches, stigmatization, expulsion from families, intimidation and threats from radical Islamists, defamation, and contempt and pressure in the workplace. Giving away a Bible or talking about God from a Christian perspective can result in a five-year prison sentence.
The CRL reports the Algerian church is lively and bold despite persecution, and asks for prayer specifically for new converts who face persecution from their families, for Christian spouses who are divorced because of their faith, and for the abolition of government regulation of non-Muslim worship services.
In Sudan, Christians from a variety of traditions are persecuted, with those from a Muslim background affected the most severely. Punishment of former Muslims, the destruction of church buildings, and the imprisonment of pastors and priests continue. Persecution is especially severe in the Nuba region, with constant attacks on churches, schools, and even hospitals.
Requested prayer emphases include protection and steadfastness for Christians of Muslim origin, comfort for imprisoned and maltreated believers, healing for physical and emotional wounds, and for divine intervention in the nation's society and governmental structure to bring about acceptance of Christianity.
Malaysia remains a liberal and tolerant Islamic country, with churches involved in providing education and health care. The committee asks for focused prayer for Christians of Muslim origin who face more challenges than Christians belonging to Chinese or Indian minorities.
"Pray for the government to serve the whole population and to deal with tearing down the divide between the races and religions," the Commission on Religious Liberty requests in its prayer focus on Malaysia.
"The increased suffering of believers calls for a response from those of us who minister and support ministries around the world," says Omar Beiler, Eurasia regional director for Assemblies of God World Missions. "As a Fellowship, we find ourselves grappling with some very tough issues. What are we willing to risk for the sake of the Great Commission?"
In addition to nations where Christianity has faced long-term persecution, other countries can react negatively to Christians during times of unrest. The Assemblies of God in Niger was briefly under attack in January 2015 as Muslim extremists reacted in support of Muslim gunmen who killed 12 and wounded 11 at the Paris offices of Charlie Hebdo magazine. The satirical publication had repeatedly denigrated Islam. Fallout in Niger resulted in four AG churches and one parsonage attacked and burned. No AG believers were among those killed during riots.
"We must stand united when it comes to the plight of suffering believers," says George O. Wood, general superintendent of the U.S. Assemblies of God and chairman of the World Assemblies of God Fellowship. "In the body of Christ, when one suffers, we all suffer."
Christ himself made it clear His followers would suffer persecution even as He guaranteed that their ministry for Him would be fruitful (Matthew 10:17-30).
"The Spirit's outpouring is incredible, but it sometimes comes at a high cost," says Greg Mundis, AGWM executive director. "In the last decade, the persecution of Christians has increased tenfold. We could start naming countries like North Korea, several Middle Eastern countries, Nigeria, and some other African countries where our brothers and sisters in Christ are paying a heavy price to serve the Lord and fulfill His commission to share the gospel."
To view a brief "call to prayer" for the persecuted church video, click here.
IMAGE: Damage to an Assemblies of God church in Niger in 2015 was extensive following an attack by a local mob.