Omaha Church Embraces Diversity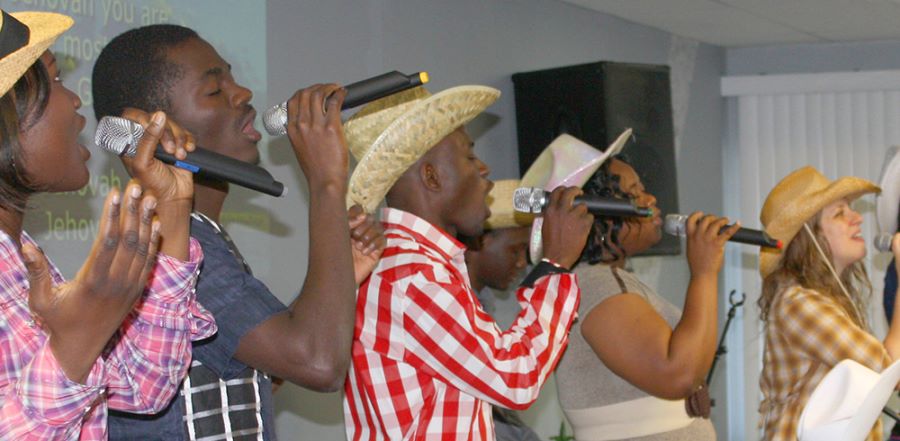 Don't miss any stories. Follow AG News!
Visitors who walk into Crossroads Fellowship International Church in Omaha, Nebraska, on a Sunday morning receive a bulletin with the word "Welcome" at the top. This may not seem out of the ordinary, except that the word "Welcome" is written 21 times — in 21 languages.
In five years, Crossroads Fellowship International has grown from an idea in the mind of its pastor, Patrice Kabore, to a thriving congregation with worshippers representing 10 nations and more than twice as many languages. The diversity of Crossroads Fellowship International reflects the diversity of Omaha itself, a city where universities, factories, and corporations attract people of many ethnic backgrounds.
"The Word commissions us to go to the nations," Kabore says. "There is no doubt the nations have come to America. We are grateful we can be a part of the harvest in our generation."
Kabore and his wife, Linda, moved to the United States from Burkina Faso in 2002 to learn how to better create Christian movies and documentaries. They settled in Omaha and began attending Glad Tidings Church, where Kabore served on the worship team and media ministry. Kabore says his faith until then had been shallow. But as he stood in the church's prayer room before a service that fall, everything changed.
"The merciful God and Father filled me with the Holy Spirit with evidence of speaking in tongues," he says. "The experience was unforgettable. My understanding about my purpose in life took a turn." 
Kabore took additional classes through Global University. In 2009, he and Linda began feeling the urge to minister to various ethnic groups in Omaha. Kabore contacted the AG Church Multiplication Network, which helped him begin the church-planting process.
Scott Temple, director of the Assemblies of God Office of Ethnic Relations, has visited Kabore's church and says the success of Crossroads Fellowship International is the conscious desire to be multi-ethnic.
"The Great Commission is a mandate for all churches to intentionally include all nationalities to whatever degree they are able to, based on the demographics of the area they serve," Temple says. "Some churches are just kind of waiting and have the spirit of toleration, but Kabore is intentional and has a spirit of celebration."
One example of this spirit of celebration is Fellowship Sunday, an event the first Sunday of each month in which congregants gather for a meal after the service and focus on one country's culture by singing a hymn in that language and eating an ethnic dish.
Along with his leadership of the church, Kabore is an active evangelist, ministering in prisons and striving to reach immigrants who may have never heard the gospel.
"We want to engage them," Kabore says. "They have come too close to the gospel not to get it."