Pentecost Sunday Resources Now Available to Download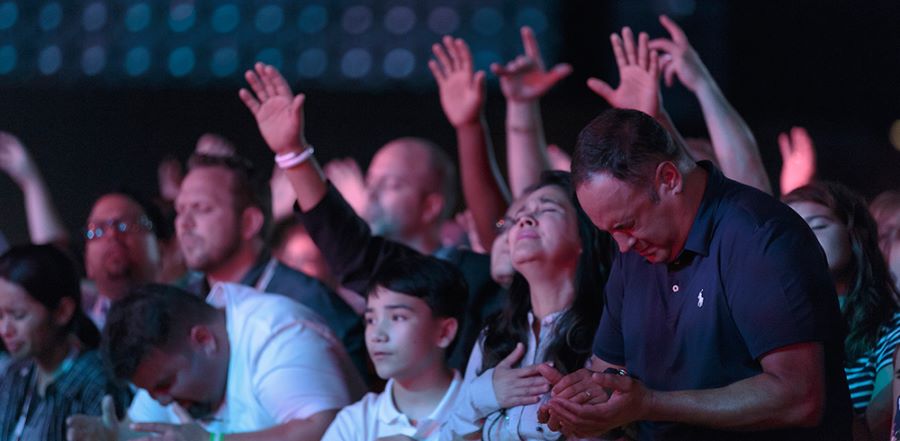 Don't miss any stories. Follow AG News!
A multitude of free, downloadable resources are now available from the Assemblies of God to help promote, support, and explain the significance of Pentecost Sunday, which is being observed this year on May 15.
Recognized as one of the most significant dates of the calendar year for AG members and Pentecostals around the world, Pentecost Sunday commemorates the coming of the Holy Spirit in the Upper Room more than 2,000 years ago. The day also is designed to recognize how the gifts of the Spirit found in the Bible are still for today's believer.
"We have just finished celebrating the 110th anniversary of Azusa Street, where the Holy Spirit fell in such a powerful way that today there are over 67 million Pentecostals around the world who affiliate with the Assemblies of God," states George O. Wood, general superintendent of the Assemblies of God, USA, and chairman of the World AG Fellowship. "We must continue to actively embrace the power and presence of the Holy Spirit in our churches and our personal lives, and there's no better time to present the significance of Pentecost than on Pentecost Sunday."
The free, downloadable resources available include theme graphics for online, digital, and print uses; a selection of sermons on the baptism in the Holy Spirit to use as inspiration or use as presented; service video clips sharing Holy Spirit baptism testimonies; teaching, discussion, and sermon lead-in videos; articles on the baptism in the Holy Spirit; and a selection of resources available to purchase for adults, youth, and kids.
"The Holy Spirit is moving in remarkable ways in America and around the world," Wood states. "Churches need to make sure they are ready to be a part of what He has in store!"