Planting in Pandemic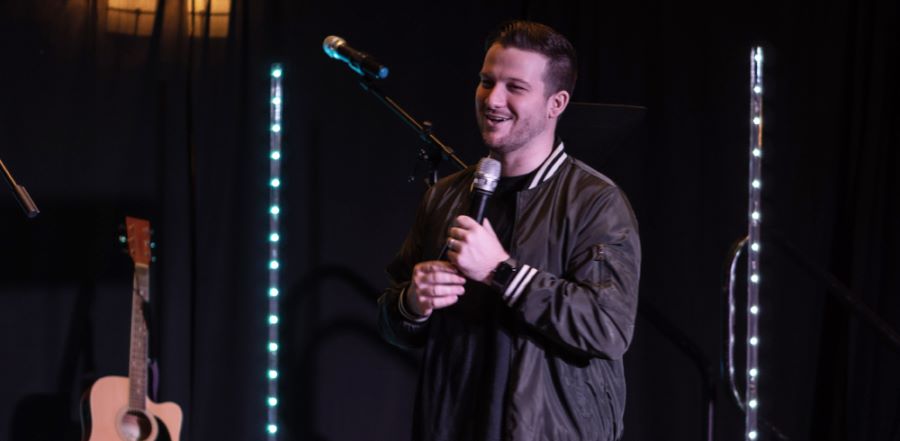 Don't miss any stories. Follow AG News!
Adam C. Lawley underwent training in how to plant a church: hold interest meetings, connect with people in public venues, conduct worship nights. But he never received training in how to sustain a new congregation during an unprecedented pandemic.
Lawley, 30, learned such skills quickly when the new plant, Hope Church in Birmingham, Alabama, closed its doors just four weeks after opening — due to the coronavirus.
In July 2019, Lawley moved his wife and two children from Florida to his native Alabama. He found a job as a librarian and settled in for bivocational ministry. After attending Church Multiplication Network Launch training, Lawley believed he had a healthy model in place: reaching out to people in the community and teaching the congregation to do the same.
The model barely took off when COVID-19 entered the scene. Convinced that God had a handle on the coronavirus, Lawley went forward in faith with the resources he had.
Learning on the fly, Lawley switched from reaching outward to the community to focusing inward on the congregation. Lawley texted anyone who attended the church and shared messages of hope in his virtual sermons. He started digital Bible plans and groups, Zoom gatherings, FaceTime, Facebook streaming, and YouTube videos.
"Church planting isn't easy," Lawley says. "It stretches you as a leader, then with a massive pandemic thrown in, it's even more interesting."
Hope Church worship leader Kara Hawayek recorded virtual worship in her bedroom.
"We had to think outside of the box," says Hawayek, 23. "We had to think about our congregation. Even though they were small, they were still super important to us during this digital time."
On May 31, Hope Church reopened, looking much different than it had on March 1. Chairs, six feet apart, were grouped in various family sizes, and greeters wore masks. Despite restrictions, Lawley sees that Sunday as a recharge.
"There's something about being in the same room," Lawley says. "Hearing other people worship, seeing hands raised, and singing with each other just isn't the same through the digital aspect."
During the stay-at-home order, several new families connected with Hope online and decided to make the plant their home church. Lawley has recalculated what progress means, viewing it not so much as numerical attendance but spiritual growth. He has seen deeper connections among his congregation and more ownership of the church's vision.
Even though Hope Church is meeting again, Lawley has continued the digital outreach for those who don't yet feel comfortable in a live experience. No matter what the future brings, Lawley is confident of what he learned during the COVID-19 closure.
"I'm reminded more and more that this not my church," Lawley says. "This is God's church. And ultimately I'm going to submit to Him and we're going to do our very best to make it a church He wants."