Prayerful Turnaround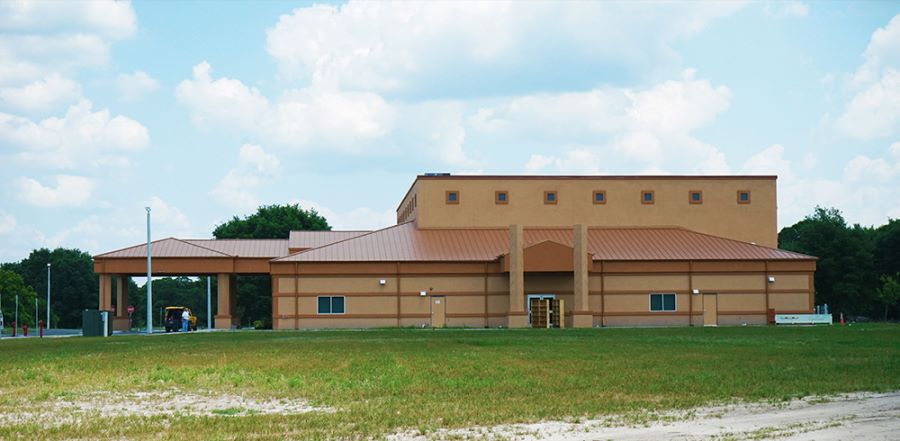 Don't miss any stories. Follow AG News!
When a congregation has a dozen people left for a Sunday morning service and is $13,000 in debt, most attendees contemplate accepting defeat and closing the doors.
Yet when Jeffery L. Davis heeded a call to pastor such a church a decade ago, he firmly believed God's plans for New Life Assembly of God in Lakeland, Florida, had not ceased. Instead of wistful nostalgia for what had once been, Davis saw a future full of promises, prayer, and missions.
Davis, backed by a dedicated and growing congregation, helped guide the church into a rousing, world-changing season. Now, 10 years later, the church has moved into a new sanctuary on 26 acres and donates $100 each per month to 76 different missionaries — with plans to raise that number to 100 missionaries. Sunday morning attendance now averages more than 300.
The global vision for missions is essential for what Davis believes God has called New Life to do. Support for work in Thailand, Guatemala, Spain, and other nations reminds churchgoers to think globally while showing God's love locally, Davis says. At the same time, praying for and giving to missionaries inspires youth to take mission trips and welcome people who feel abandoned in today's society, he believes.
Davis knew that to fulfill God's calling, those at New Life had to enter into a season of encountering God. That often required enduring faith.
"We must be willing to wait on God's promises to be fulfilled," Davis says. "The people of faith from Scripture waited on God with patience."
The new season for the church wouldn't have happened without those in the congregation being willing to pray hard, believe big, and obey God while waiting, Davis says. At 7 every weekday morning, around 10 people gather at New Life AG for individual prayer. At 11 a.m. every Tuesday, up to 30 congregants meet for corporate prayer. Afterwards, individually people stop at prayer stations around the sanctuary, including one with missionary photos, to voice their requests to God.
Assemblies of God Peninsular Florida District Superintendent Terry Raburn is delighted with the new season at New Life.
"Pastor Jeff Davis took a small, hurting group of struggling Christians who were meeting in a decayed, mold-infested building on a landlocked lot," Raburn says. "With a passion for the lost and a shepherd's heart for the congregation, he led that small group to become a strong and healthy body for Christ."
Raburn applauds Davis for his business acumen in guiding the church in purchasing a spacious piece of property and constructing a new church building, as well as opening Sparrow Academy, a school for disadvantaged students.