Reaching the Hispanic World, in Arkansas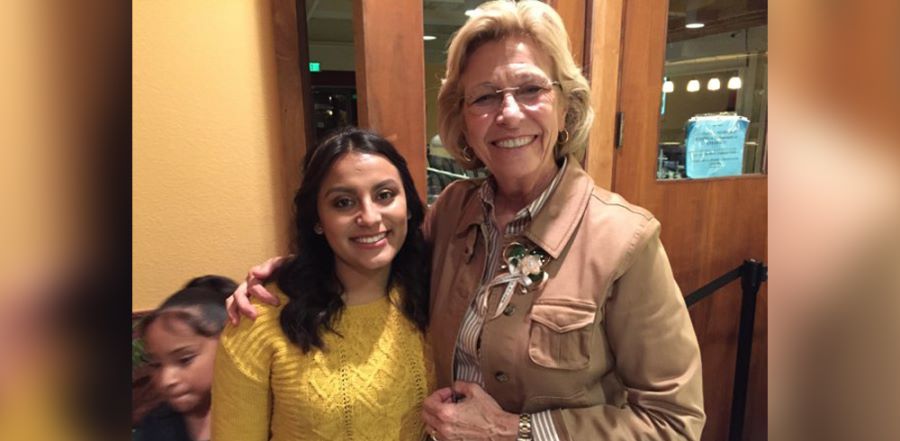 Don't miss any stories. Follow AG News!
While thinking of missionaries reaching out to the Spanish-speaking world, one might naturally envision a great move of God in Latin America or ministry going on in Spain.
However, Janie Wead-Mobley has spent the past three decades working a Hispanic harvest field in Arkansas.
Wead-Mobley, 75, serves as a national field representative for Assemblies of God
U.S. Missions
, overseeing Hispanic outreach. Her experiences growing up as a preacher's kid in Colorado sparked her interest in missions.
"In those days, when missionaries came to the church, they stayed in the pastor's home," she recalls. "As a child, after the Sunday night service, I listened to their stories of the mission field. Even then I knew that this was what God was calling me to do."
Wead-Mobley spent seven years as a married Assemblies of God
world missionary
in Spain. But she came home as a single mother of three children, ages 2, 4, and 9.
"I went home a totally broken person," she says. But the AGWM Board gave her the opportunity to remain in service, and, after stabilizing her family, she became the first single mother ever appointed by the agency.
AGWM encouraged Wead-Mobley to sharpen her Spanish language skills. Staying with her parents who lived in Phoenix, she entered the Spanish language master's degree program at Arizona State University in the suburb of Tempe, learning to write the language she already knew how to speak so well.
With counsel from leaders, Wead-Mobley also determined that it would be better for her, as a single mom, to raise her children in the U.S. She
transferred
to AG U.S. Missions
Intercultural Ministries
. Her ministry from that point on would be stateside, serving in various support roles, including teaching at Bible colleges. In all, she spent 16 years in World Missions.
In the early 1990s, however, Wead-Mobley's life took an unexpected turn. At the time, she taught at Instituto Biblico Antioquia (Antioch Bible Institute) in Juarez, Mexico, which allowed her and her children to live across the border in El Paso, Texas. She accepted an invitation to a missions convention in Siloam Springs, Arkansas.
Wead-Mobley arrived to find a vibrant church, First Assembly of God, in Siloam Springs. Pastor J.W. Walker told her about the one Hispanic family that attended services every week, but they didn't understand English.
That moment marked the beginning of Wead-Mobley's journey in establishing Spanish-speaking congregations in northwest Arkansas.
In a part of the country best known as the world headquarters of Walmart, Wead-Mobley sees a great mission field. Five cities within a 50-mile radius of the Siloam Springs church all faced the same issue.
"Spanish-speaking Hispanics were arriving to work in the poultry and food-processing industries, and, increasingly, in Walmart," Wead-Mobley recalls. Since then, Spanish-speakers have continued to move into the area, finding work as truck drivers, warehouse workers, and countless other jobs.
This passion for the Arkansas mission field is echoed by John J. Molina, pastor of
Centro Cristiano de Little Rock
, an AG church in the
South Central Hispanic District
. Molina first met Wead-Mobley in 1996, just days before his graduation from
Christ Mission College
in San Antonio.
"In that chapel, my heart broke for Arkansas," Molina recalls. "As an international student from Colombia, I was called by God to come to Arkansas to be part of the team reaching the Hispanic people moving there from different parts of the U.S. and Latin America in search of better opportunities."
Centro Cristiano, a sovereign church with an average attendance of 420 that began in 1999, is one of the 26 congregations and three Hispanic sections in Arkansas that came about in part through Wead-Mobley's missions work.
Today, Wead-Mobley oversees Hispanic-directed missionaries throughout the U.S. in establishing local Bible institutes and educating future ministers through
Global University
so they have no debt when they graduate. She also works with the graduates of these schools of ministry, to multiply congregations and groups of new Christians in Spanish-speaking communities.
Wead-Mobley is quick to mention that her work is just one of many examples of intercultural ministries in the U.S.
"People don't realize that there are 500 distinct cultural groups speaking 600 distinct languages in our nation today," she says. In Fort Smith, a new military project soon will bring hundreds of foreign families, particularly from Singapore — a nation with large Buddhist and Muslim populations. While many are focused on the economic boost the influx will provide, Wead-Mobley is enthusiastic about the spiritual opportunities.
"We have no government restrictions — nobody telling us we cannot share the gospel," she says. "There are places we cannot send missionaries, but we can learn their languages and lead them to Jesus right here. The mission field is at our doorstep."
Molina echoes Wead-Mobley's zeal for reaching the Hispanic mission field in the U.S.
"Many people from different backgrounds are moving every day to our communities," Molina says. "They must be reached in their own cultural context and language. The missionaries of Intercultural Ministries are key to training us on how to bring all these souls to the knowledge of Jesus Christ and establish indigenous churches in those cultural contexts."
Wead-Mobley's ministry is an example of the fruitfulness that can be attained in ministry when a missionary partners with ethnic minorities to establish healthy churches. Her ministry shows no signs of stopping as God continues to send those in need to her doorstep.