Remote Beauty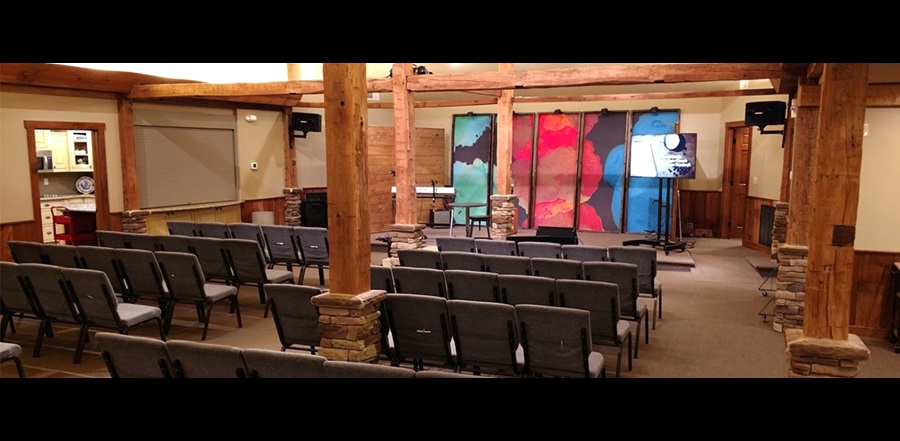 Don't miss any stories. Follow AG News!
What could be a more fitting facility for a church plant in the middle of a cornfield in Ohio than a beautifully restored barn? Members and guests at Hope Church in Plain City, Ohio, a town of around 4,300 people, regularly enjoy the beauty and history of the wonderful space.
But how did they end up in a barn?

Pastors Julie A. Pratt and her husband, Shelby J. Pratt, began to sense the Lord leading them to plant a church in their area in 2013. Both had been in vocational ministry for more than 20 years, but had never entertained the idea of starting a congregation. They questioned whether they had the stamina for all the physical demands that a launch entails.

"I wondered if we were experiencing a midlife crisis, or if we were making a move that was going to blow up in our faces," recalls Julie, 42.

But she says the Lord patiently and lovingly continued to put the needs of the community before them.

"Plain City looks like a Christian community on paper, one that should be full of believers," says Julie. "But opioid use and teen suicide are major problems. Some are even using the word epidemic. The academic term is suicide contagion."
Hope Church started in February 2016, initially meeting on Saturday evenings in a temporary location. Julie serves as the lead pastor, and works bivocationally as a family specialist and teacher in the local school. Shelby, 46, is the volunteer executive pastor whose primary job is finance director for the Assemblies of God Ohio Ministry Network. Hope Church is a parent-affiliated church of The Dwelling Place in Holland, Ohio. Josh Plaisance and his wife, Stacey, are not only ministry partners, but also good friends.

"Julie and Shelby have an ability to gather a crew of leaders to work with them," Plaisance says. "Rural planting isn't about explosive growth, but it's about consistency and willing to dig in and hold on for the long run. Julie and Shelby's character and personalities fit that definition."

Last December, the Pratts wanted to host a Christmas Eve service in a different location and Julie contacted the owner of a restored barn as a possible location for the event. She had attended a banquet there earlier, and knew that the Brethren church, which had been meeting in the facility, was about to move. The owner, a professional remodeler who had worked on the barn, wanted it to remain a church. He recognized Julie from her work in the school and offered to rent the facility to Hope Church.
The beautifully reconstructed barn has 3,400 square feet with a main auditorium, two dedicated children's ministry rooms, a room for mothers to take small children, and a spacious kitchen. Most of the woodwork has been done with reclaimed timber to maintain an authentic look.

Because of Julie's work in the local school, Shelby says the church has found favor with students in the community. Hope Church periodically hosts worship nights that draw 100 teens. Up to 150 students regularly attend the weekly Wednesday morning breakfast and prayer time at a local restaurant. Julie's work as a family specialist also gives her ample opportunities to work with families in crisis and to connect with other pastors in the community.