Repainting the Canvas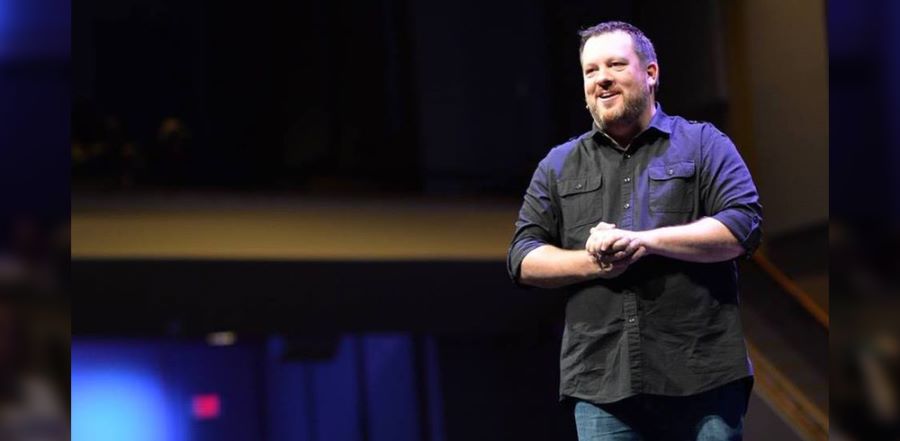 Don't miss any stories. Follow AG News!
When Kevin D. Geer took over in 2012 as lead pastor of Canvas Church in Kalispell, Montana, he thought the church needed a major makeover, even though the congregation already had a weekly attendance of 700.
In the process of reinvigorating Canvas Church everything needed to be updated, Geer says. Theater seating replaced traditional church pews, a lobby addition allowed congregants to gather before and after services, and modern worship music brought a relevance to young attendees.
In addition to these and other physical changes, the body formerly known as Kalispell Christian Center rebranded as Canvas Church. A month before the switch, Geer preached a sermon titled "Canvas," incorporating the Genesis story of Joseph and his coat of many colors as an example of how Jesus paints on the canvases of lives of His followers today.
"We are always reinventing," says Geer, 41. "We will reinvent what is negotiable, creating opportunities for people to experience God in a life-changing way."
The changes struck a chord in the city of 22,000 in the northwest corner of the state known as Big Sky Country. In the past four years, attendance has nearly quadrupled, to an average of 2,700 people each week.
With all the differences, though, Geer says altering beliefs found in God's Word is non-negotiable.
Mary K. Wilson, 55, has witnessed many changes in the two decades she has attended the church. She believes Geer proved to be the right person to refocus the church's mission.
"We are grateful for where we have come, but we are not satisfied," Wilson says. "We are becoming part of the fabric of our community."
Geer believes the key to church growth is providing an atmosphere of excitement where people feel comfortable inviting friends. The new look and surroundings at Canvas Church have demonstrated an appeal to multiple generations.
"When older people gear to young and the younger gain wisdom from the older, then there will never be an expiration date," says Geer, who graduated from Northwest University with a church ministries degree and obtained his master's from Assemblies of God Theological Seminary. "The church will always be relevant."
As part of the rebranding process the church has been more intentional in joining community events. Canvas Church has invested in billboards, had members become lunch buddies in local schools, bought coffee cards for foster parents, and delivered gift baskets to teachers on the first day of school.