Rescued from Despair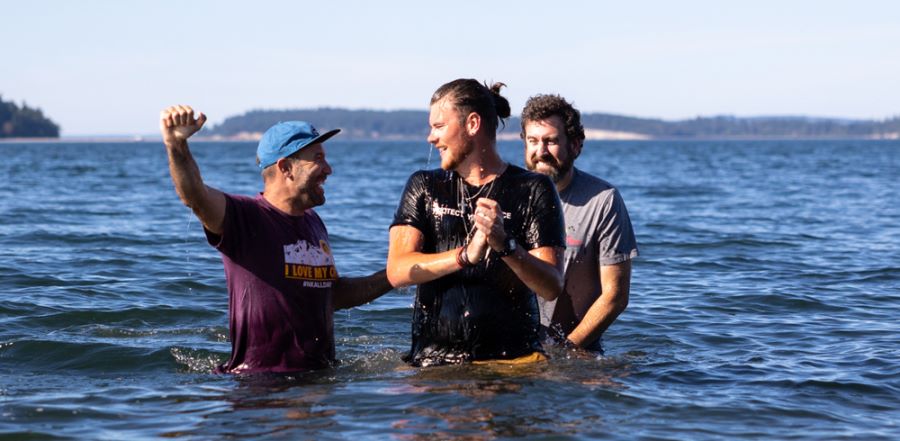 Don't miss any stories. Follow AG News!
Depression and suicide are close cousins, wielding the power to inflict dire consequences, especially among young people.

Suicide remains the second leading cause of death among individuals between ages 10 and 34, according to the National Institute of Mental Health.

Preston Anderson, 29, an adherent at Newlife Church, a megachurch with five campuses on the Kitsap Peninsula in Washington, understands the depths of depression.

His future crashed in November 2018 soon after joining an elevator service company as a union apprentice. He thought he had finally found a promising career until a 1,000-pound steel tool container rolled onto his left foot causing a torn plantar fascia tendon, broken bones, and nerve damage.

"Way before my injury, I suffered bouts of depression," Anderson acknowledges. "It was a bunch of things clinging together — dead-end jobs, no purpose, low self-esteem, breaking up with my girlfriend, and family issues. The accident made it much worse."

Anderson's foot did not heal well and physical therapy did not help. Needing crutches initially and then a knee scooter to walk, he lost his job. Bureaucratic and legal road blocks stonewalled his claim for insurance. Riding an emotional roller coaster, depression and suicidal thoughts reappeared.

Even though Anderson found salvation in Jesus as a youngster, he strayed from the faith. He struggled with alcohol. The state's chilly regard for Christianity did not help either. According to the Gallup polling organization, Washington has one of the highest rates (47%) of residents identifying as nonreligious.

During the spring of 2018 and before the accident, Anderson joined a weekly Bible study at a friend's house, attempting to regain his past spiritual commitment. A few months later, he showed up at Newlife's North Kitsap campus in Poulsbo.

After the mishap, the church family helped him fight the trauma and waves of depression. His new friends showed love, acceptance, and encouragement. "They were real people after God's heart," Anderson says.

Jason Oberholtzer, former campus pastor at North Kitsap, recognized Preston as an example of his generation: social media reliant, skeptical, suspicious of traditional norms, and leery of hypocrisy. He remembers Anderson as initially timid and hesitant, but willing to seek wisdom and counsel from others.

"We tried to show Preston the love of Jesus without Bible-thumping," says Oberholtzer, 44. "He definitely came out of his shell."

God rescued Anderson through Newlife Church at a pivotal moment. He could have lost his way again, if not for caring people. After the COVID-19 hiatus, he joined the Sunday media worship team and children's ministry program. He helped at the 2021 Kid's Camp, recording and performing Christian rap and hip hop music.

"Preston has also connected with different generations," observes Peter Blue, 45, pastor at the Poulsbo campus. "He respects baby boomers for their longevity of faith and living Christ's love."

Though Anderson's physical limitations and red tape issues are still hindering his search for a meaningful career, he remains faithful to the Lord.

"I'm trusting God for my future," he says. "Getting hurt brought me back to Christ and to another level with Him."
Photo: Preston Anderson (center) is baptized in the Hood Canal.