Responding in Faithfulness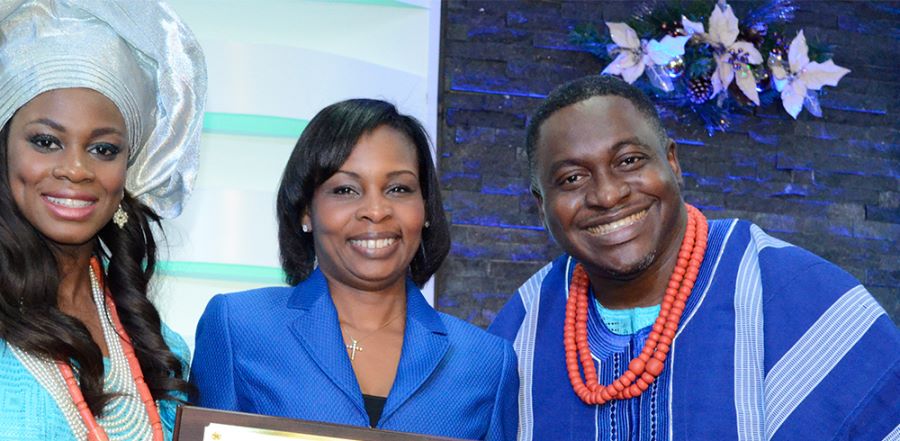 Don't miss any stories. Follow AG News!
The first year John Aniemeke and his wife, Chidinma, planted Bethel Covenant Assembly of God, the Nigerian immigrant couple in San Antonio launched a special praise and worship service the first Sunday in December in response to God's goodness and faithfulness.
Fast-forward three years: Bethel Covenant marked its third International Day of Thanksgiving on Dec. 4 with San Antonio Mayor Ivy R. Taylor, AG General Treasurer Doug Clay, and a record church crowd of 550.
"In 2013 we gave thanks for God helping the church plant starting from eight people and one baby to increase to 150 people serving God," says Aniemeke, 36, a full-time periodontal surgeon. Co-pastor Chidinma is a family medicine physician and assistant professor at the University of Texas Health Science Center in San Antonio. Aniemeke notes that in Bethel Covenant's first year, the flock was 90 percent Nigerian.
Bethel Covenant has since become a multiethnic church that is 15 percent white, 15 percent Hispanic, 30 percent African-American, and 40 percent international representing 20 different nationalities, including worshippers from Angola, Rwanda, Cameroon, South Africa, the Democratic Republic of Congo, Panama, Jamaica, Trinidad and Tobago, Costa Rica, and the United Kingdom.
"Where we are today is by the grace of God," Aniemeke says. "We don't forget our roots, thanking God for what He's done for us throughout the year."
The celebration was themed "God of the Nations" in reference to Psalm 86:9: "All the nations You have made will come and worship before You, Lord; they will bring glory to Your name." The church called congregants to "Come worship God in your royal cultural attire." It included an "international praise parade" of nations of worshippers singing in their mother tongues.
"All were worshipping God in a sweet, friendly, and Holy Spirit atmosphere like Acts 2," Aniemeke says. "We embrace the vision of the destiny of God. The place was filled to capacity." The vision of church leaders includes plans for a 1,500-seat auditorium to accommodate the growing congregation.
Taylor, the first African-American woman to serve as mayor of a U.S. metro area larger than 1 million, received an invitation from a friend with whom she serves in two community organizations. Taylor, who grew up in a Pentecostal Holiness church in New York City, told PE News that this marked her second time to attend services at Bethel Covenant. She brought her daughter, Morgan, to the event, which she described as "a wonderful display of diversity."
"I thought it was great that they had such pride in their homelands and heritage, but they also had so much excitement about being in the United States and their potential here," Taylor says. "They were also glad to be in San Antonio."
Taylor adds that as mayor, she seeks to reach out to the faith community to both engage them on policy issues and seek assistance meeting needs in the community.
IMAGE - San Antonio Mayor Ivy R. Taylor accepts a leadership award presented by Bethel Covenant co-pastors Chidinma Aniemeke (left) and John Aniemeke.