Response to the 2016 Election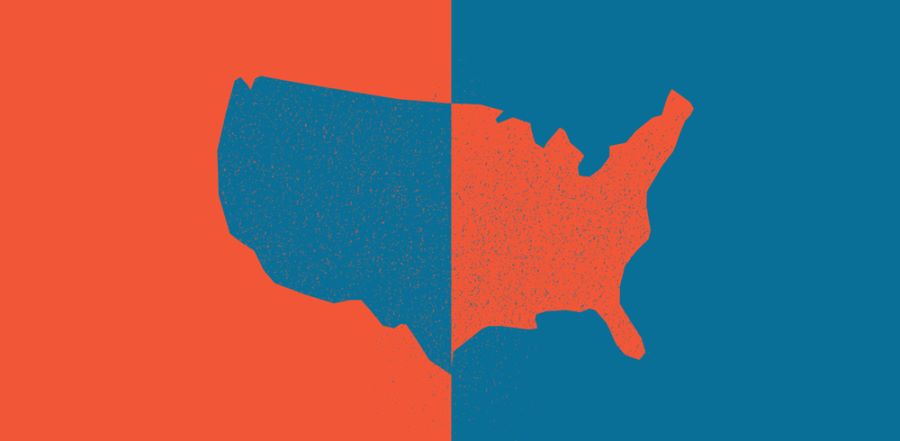 Don't miss any stories. Follow AG News!
Today we find ourselves at the end of a historically bitter and contentious election process that has lasted more than 18 months. As we wake up today, we know the winners of federal, state, and local elections. We know the issues and referendums that passed and those that failed. Among the things we have yet to learn, however, is how these decisions will impact our nation and our future.
Regardless of who you supported in this election, we can all agree we must continue to be fervent in prayer.
1) Pray for our leaders.
The first presidential election we saw in Assemblies of God history was 100 years ago in 1916. The 1916 election was one of the closest elections in U.S. history. It was truly a nation divided. The election was so close that the results were unknown for days. Factoring in the electoral college, Woodrow Wilson's narrow victory came down to 3,800 votes in California.
On the cover of the November 11, 1916 Pentecostal Evangel was a call for fervent prayer "that God may grant divine wisdom to the newly elected President of the United States for the coming four years, that our nation may be governed wisely and preserved in peace in the midst of these 'perilous times' in which we are now living."
I echo the call made by our leaders a century ago. As Donald Trump steps into the Oval Office, he will need wisdom from God.
Paul taught us in 1 Timothy 2:1-2, "I urge, then, first of all, that petitions, prayers, intercession and thanksgiving be made for all people—for kings and all those in authority, that we may live peaceful and quiet lives in all godliness and holiness."
When Paul issued this call to pray for governmental authority, it was in an evil and corrupt Roman Empire, the leaders of which not only were hostile toward the burgeoning Christian movement—they wanted to annihilate it. Still, Paul urged believers to pray for these leaders. How much more should we pray for our leaders in the U.S.!
Pray fervently for your leaders on a local, state, and national level. Pray for the Holy Spirit to move in the hearts of those making decisions within the executive, legislative, and judicial branches of our government.
2) Pray for the issues we're facing.
As Assemblies of God leaders called the Fellowship to prayer in 1916, it was truly "perilous times." The Mexican Revolution was raging on our southern border. Europe was in the middle of World War I—a war the U.S. would soon enter.
Today, our challenges are different, but even more grave. Our most basic freedom—religious liberty—has faced the largest threat it has in our nation's history. The threats recent policies have presented to Christian higher education are enormous. An individual holding to evangelical views has found a difficult, if not impossible path to federal court appointments. In fact, we are at the first time in our nation's history without a Protestant on the Supreme Court. Join me in praying that President-Elect Trump will honor his commitment to appoint judges with biblical values.
The founders of this Fellowship knew that our hope could not be found in a political personality or the government. They knew our hope was grounded solely in Jesus Christ.
Today, we also know our hope is not found in the Oval Office. Our hope is not found in Congress. Our hope is not found on the judicial bench. We have the same hope they did a century ago—hope in Christ alone.
Let's also be mindful to pair our faith with action. Get involved in your community. With love, make your voice heard to your representatives on a local, state, and federal level. Be an active agent in bringing change in our nation.
3) Pray for a spiritual awakening.
Although the challenges in front of this nation are great, our God is greater. We desperately need a great spiritual awakening. May the Holy Spirit do a work in our hearts, in our churches, in our communities that will reverberate across our nation.
The leaders who issued the call to prayer in 1916 were facing challenges in society and also within the Fellowship. They had faith that God would move powerfully. I'm sure they could never have imagined how God would multiply their prayers, faith, and efforts into a global movement of 67.9 million adherents in 365,000 churches with countless lives changed.
Join with me in believing for the greatest spiritual awakening this world has ever known.
May Habakkuk's cry awaken in our hearts, "Lord, I have heard of your fame; I stand in awe of your deeds, Lord. Repeat them in our day, in our time make them known."