Rethinking the District's Role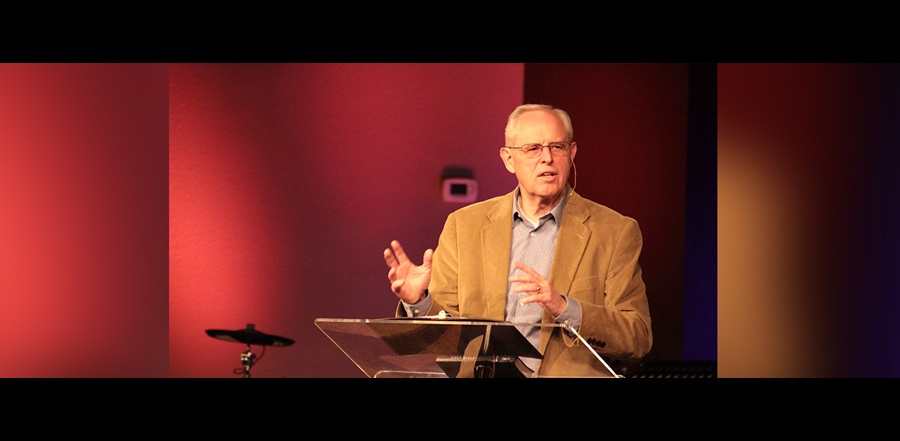 Don't miss any stories. Follow AG News!
For most of its 99 years of existence, the Nebraska District has functioned much like other geographic districts of the Assemblies of God, as a top-down organization.
But Nebraska Superintendent Bob A. Wine believes such a structure can be detrimental, because it causes local congregations to be too dependent on the district offices and programs — without working with other AG pastors across the state for solutions to common problems.
"District departments have been basically operating in silos, all working on their own without engaging others," says Wine, 71. "After nearly a century, it's time to recalibrate and to serve together."
A couple of years ago, Wine initiated steps for restructuring the district, so that local churches wouldn't be as reliant upon the district to function. In a sprawling and largely rural state — with part in the Central Time Zone and part in the Mountain Time Zone — it's already challenging for the 95 churches — one-third of them district-affiliated.
"To stop churches from dying, we needed a different way of thinking," says Wine, who became district superintendent in 2013 after pastoring New Life Church in Kearney for 34 years. Wine wants to see local pastors be empowered to equip others in ministry, a role traditionally carried out by the district.
"For some of our churches this is a matter of survival," says Toby Schneckloth, Nebraska District youth director for 13 years and the only other full-time minister in the office besides Wine. "Some churches are on life support."
Schneckloth, 42, says it's not the healthiest model for a troubled local congregation to expect the district to bail it out financially. Instead, he says other pastors across the districts should be serving as resources to one another.
"We need to develop a culture where people collaborate more with each other in relationship and best practices support," says Schneckloth, who for the past years has led the recalibration team. That might include video conferencing or some other type of online meeting.
Schneckloth says such a rethinking isn't designed to lessen district responsibility; rather it's about sharing responsibility.
"Our ultimate goal is that everyone will have a seat at the table and be empowered," Schneckloth says. "A lot of leaders are on the sidelines. Rather than be faithful to the program, we are trying to the faithful to the mission — holding each other accountable to get things done."
One pastor pleased with the changes is Stephen A. Mallery of Christ Community Church in Crawford in the northwest corner of the Cornhusker State. As with many rural American communities, the population of Crawford — now 940 — has been steadily declining for decades. In such an environment, Mallery is grateful to connect with other AG district pastors.
"There has been an intentional effort of collaboration and living it out," says Mallery, who is a sectional presbyter. "The district realizes that we have to be intentional in providing opportunities for guys to work with one another."
As such, pastors get together in person at events or via video conferencing and wrestle with some of the hard questions about leading a church. Mallery says others have poured into him, and he in turn has been empowered to help others.
Mallery, 39, became pastor in Crawford eight years ago, sensing God leading him to move from suburban Cincinnati to an area dominated by ranchers. He and his wife, Tamara, now have a daughter Avery, 7, and sons, Levi, 5; Graham, 3; and Elliott, 1.
One of the unusual ministries of Christ Community is sponsoring Taco Tuesday once a month, when 80 percent of the junior and senior high students in town come to eat lunch at the church.
IMAGE -

Bob Wine is looking for a new paradigm in Nebraska.