Saved in More Ways Than One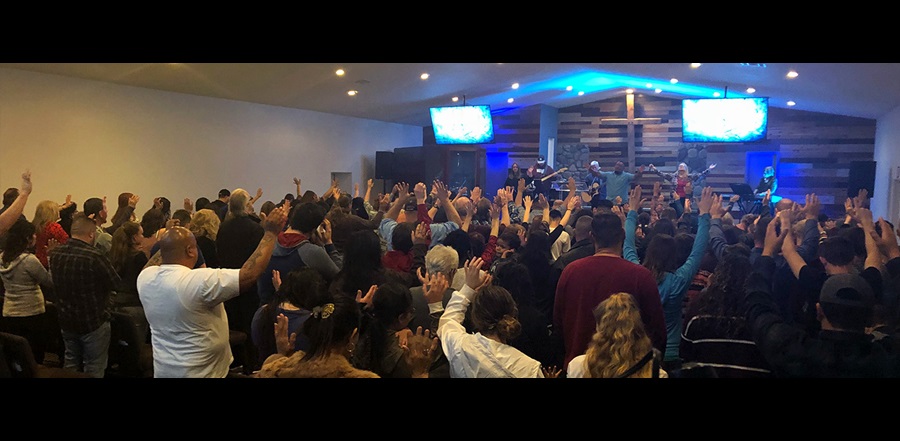 Don't miss any stories. Follow AG News!
When Anthony G. Torres became pastor of Mountain View Assembly of God in Alamogordo, New Mexico, in 2015, the 53-year-old church averaged 20 people in attendance. Torres and his wife, Sasha, were the youngest in the congregation.
In 2½ years, Mountain View now regularly has 300 in attendance and continues to welcome new guests each week.
"I never thought I would be a pastor," says the 37-year-old Torres, who spent much of his teens and 20s addicted to drugs and alcohol. Torres also spent time in a motorcycle club and recalls being told by a friend that he would need to wear long sleeves to cover up his tattoos if he wanted to attend church.
At his lowest point, his battle with addiction nearly cost him his family. He had been estranged from Sasha, then his fiancée, for four months. As a last-ditch effort to get sober, Torres entered a detox facility in El Paso, Texas.
After treatment, Torres moved to Altus, Oklahoma, with his aunt, who invited him to attend church with her. That Sunday — the morning after an unsuccessful suicide attempt — Torres accepted Christ as Savior and began his journey toward recovery. In January, Torres celebrated eight years of sobriety. He and Sasha now have four children.
As a new Christian, Torres and his family attended First Assembly of God in Las Cruces, New Mexico. Torres recalls Las Cruces Pastor David Vistine's words to him not long after his salvation.
"Pastor Vistine looked me in the eye and said, 'Anthony, one of these days you're going to be a pastor,'" Torres recalls. "I said, 'There's no way God can use someone like me.' But here we are."
Torres later served on staff at First Assembly of God in Mesquite, Texas. During his 2½ years there, Torres received ministerial credentials through Global University.
According to Torres, Mountain View's re-emergence has been the result of two factors he wants to extend to those in Alamogordo who are struggling with addiction: establishing a presence in the community through outreach and having weekly altar times during Sunday gatherings.
Glenda Juarez serves as outreach coordinator at Mountain View and helps oversee the church's monthly efforts. Juarez says she felt prompted to get involved after seeing the church's readiness to minister to her mother after she suffered a stroke. Juarez had attended Mountain View only for a few weeks before she felt like part of the church family.
"Pastor Torres made a great relationship with my mom right from the start," she says. "He'd come to the house every Wednesday to see her and read the Bible to her, so this church immediately became our home."
When Juarez informed Torres of her desire to help coordinate outreaches, they began to strategize about how to focus their efforts. One outreach location in particular stands out for Juarez. Walker Road is a low-income area where drugs and crime are rampant.
"We were there to let people know that they aren't judged or excluded because of any circumstances they're facing," Juarez says.