Seeking Souls and Unity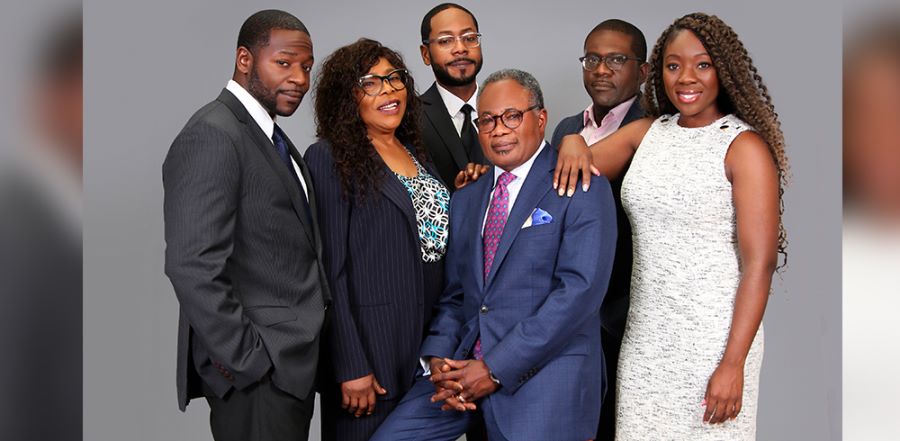 Don't miss any stories. Follow AG News!
Henry K. Bello is a peacemaker from a country not known for peace. Bello is president of the Nigerian Assemblies of God Fellowship, one of two dozen ethnic/language groups in the U.S. denomination.
Nigeria, the most populous nation in Africa with over 206 million people, has long been torn by ethnic and religious strife. Bello understands the conflicts. He grew up in a Muslim home, but his parents sent him to a Christian school because they wanted him to be educated. The government in the city of Ogbomosho where he grew up didn't operate a public school, so Henry heard about Jesus at a Baptist school operated by missionaries. Most of his classmates also came from Islamic homes. A slight majority of Nigeria's population is Muslim, while about 45% of residents claim Christianity as their religion.
Those childhood lessons on the need for salvation prompted Bello to ponder eternity as a young adult in 1974.
"The Holy Spirit dealt with me as the thought came into my mind, What if I would die tonight?" remembers the pleasant Bello, now 69. "I realized if I died, I would have no hope."
So, Bello attended a Catholic church a few times, got baptized and confirmed, then figured he had merited making it to heaven. But at an Easter picnic for young people in 1976, a sermon about Jesus' encounter with a rich young ruler (Matthew 19:16-22) captured his attention. Bello rushed to the altar to surrender his life to Christ.
Three years later, in 1979, Bello wed Yvonne and the couple now have four grown children — an attorney and three working in the field of medicine. Yvonne is a registered nurse.
The Bellos moved to the U.S. in 1984 so Henry could study certified public accounting at Baruch College, part of the City University of New York system. They attended Full Life Assembly of God in Brooklyn. Although they intended to return to their homeland after graduation, the Bellos decided to stay in the States due to religious strife and an unstable economy in Nigeria.
From 1989 to 2015, Bello worked as an accountant for the United Nations. The Bellos spent five years attending Center Moriches Assembly of God on Long Island. There Bello became a deacon and director of evangelism. Pastor Dominick A. Scibetta let Bello preach occasionally. Scibetta urged him to consider full-time ministry. Bello took Global University courses, became a credentialed AG minister, and planted Restoration Assembly of God in Islip, New York, in 2000. While still working for the U.N., Bello obtained a Master of Christian Ministry degree from Assemblies of God Theological Seminary and received his ordination in 2007.
Bello, who also is an AG general presbyter, planted Canaan Worship Center in Central Islip in 2008. The church meets in an American Legion hall.
Yvonne has started a home health care agency, Bethesda Elite Care, which helps the elderly. Eventually three of their children are expected to join the enterprise. Victor is a physician's assistant at a Veterans Administration hospital, Micah is a registered nurse, and Miriam is a doctor of osteopathic medicine. Oldest child Emmanuel is an attorney. Henry serves as chief executive officer of the corporation.

NIGERIAN FELLOWSHIP
Since 2014, the humble Bello has been president of the Nigerian AG Fellowship, which has 15 churches in New York, New Jersey, Texas, and Maryland. He just began another 4-year term as leader and he wants to treat all members of the body equally. Nigeria has more than 370 ethnic groups. Henry has a Yoruba heritage and Yvonne is Igbo.
"We want to encourage those in the diaspora to remain connected with the Assemblies of God," Bello says. "We want to plant more multiethnic churches."
Patience Oti, vice president of the Nigerian AG Fellowship, moved to the U.S. in 1997 with her three children to join her engineer husband. Ordained since 2012, she has been involved in church plants or Christian school start-ups in New York, New Jersey, Maryland, Guyana, Haiti, and Sri Lanka. Oti, 68, of Patterson, New Jersey, also is bivocational. She is an assistant vice president of transitional shelter for Win NYC, the largest provider of housing for the homeless in the nation's largest city.

As is often the case with ethnic fellowships — and churches overall — Oti is concerned about transferring faith to the next generation.

"Our culture needs to reach youth to come into the Nigerian Assemblies of God Fellowship," says Oti, whose heritage is Igbo. "Many of our leaders are old and we need to hand over a legacy."

Oti has a lengthy academic portfolio from Nigeria. She served as principal of an AG secondary school, taught at Evangelical Theological Seminary in Jos, and holds a doctorate in guidance and counseling from the University of Nigeria in Nsukka. She has authored nine books.

Too many second-generation Nigerians have strayed from the faith, Oti believes.

"We need to mobilize youth," Oti says. "Most of our kids born here have acclimated to U.S. culture."
PHOTO:

Henry Bello (seated) is supported by his family (from left), Micah, Yvonne, Victor, Emmanuel, and Miriam.