Senior Service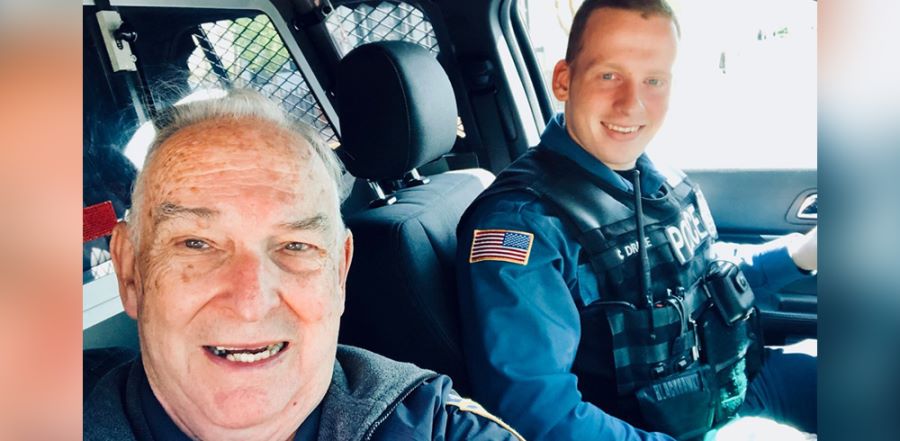 Don't miss any stories. Follow AG News!
The Energizer Bunny has been famous for its slogan for more than 30 years, but octogenarian Gerritt W. Kenyon has been well known even longer in his New Jersey community for how he keeps going and going in ministry.
Kenyon has been serving as a chaplain for the Millville Police Department for more than four decades. Kenyon, 88, also served half a century as pastor of
Millville Assembly
before retiring in 2017.
John R. Dingle, who became pastor of the church two years ago, says Kenyon has made an indelible mark on the city of 27,600 during the past 63 years.
"He remains vibrant and active in our community as a chaplain, performing funerals, weddings, and baby dedications, visiting the sick and the shut ins, serving on the board of
Timothy's Abode
(a missions training center in Ecuador), and the list goes on," Dingle says.
Kenyon also travels to visit family and friends who are serving in various locations.
"I hope that I can be as active, deep, sharp, and compassionate as pastor Kenyon when, Lord willing, I reach his age," says Dingle, 47. "He is one of God's generals."
Millville Police Chief
Jody Farabella
agrees.
"Pastor Kenyon, for over 40 years, has served as a chaplain for the Millville Police Department and has done an outstanding job," Farabella says. "He lives by high ethical and moral standards."
Kenyon, who received his Assemblies of God ministerial credentials in 1953, has no plans of slowing down anytime soon.
"What keeps me going in ministry is I'm still able to serve the Lord where I can see lives touched by the power of God," Kenyon says. "I have seen people trapped under a car accept Christ as I crawled to them. Many times over the years, officers and other people have asked that I pray with them."
Kenyon remembers when a police officer became a greeter at Millville Assembly and a correctional officer served as head usher at the church.
In 1979, Kenyon became the first volunteer chaplain in state. Now one of 11 chaplains with the Millville Police Department, Kenyon does a variety of tasks, including being involved in death notifications. He receives calls to help out for vehicular wrecks, fires, suicide attempts, and family stress-related incidents.
During a recent week, he conducted a funeral for a schoolteacher killed as a pedestrian, took part in an active shooter drill at a school, and participated in a monthly chaplains meeting.
Kenyon also serves as host of "Music That Matters" for local radio station WSNJ. He has been broadcasting on radio and cable TV since 1955.