Set Free After Decades of Drugs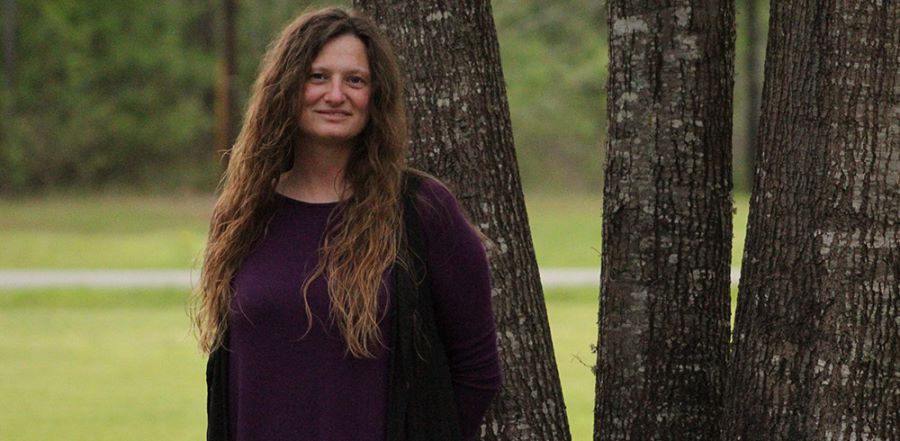 Don't miss any stories. Follow AG News!
Amber Many understands the high cost of addiction, but now she also knows the joy of freedom.

"All my life I struggled with addiction to methamphetamines and Oxycontin," says Many, 45. "Over the course of my adulthood, the addiction cost me my family, a nursing career, my reputation, and my self-respect."

Many's childhood in Haynesville, Louisiana, involved abuse perpetuated by her divorced and drug-addicted mother. While still a teenager, Many married her boyfriend, with their life revolving around drugs and partying.

But the couple accepted an invitation from her Christian father, Dan Foster, to attend Haynesville First Assembly of God. They accepted Jesus as Savior at the church. Many's husband managed to push his former lifestyle aside and move forward, but Many remained stuck in a cycle of addiction. She sneaked out regularly to meet her mother and continued to do drugs. After 17 years of marriage, the strain of her addiction became a major factor in her divorce. Many relapsed badly, and in 2010 lost her nursing license and faced five felony counts after being arrested.

Trying to save her from a long jail sentence, Many's attorney suggested a secular rehabilitation center. She ended up being kicked out. After returning home, she cried out to God for help. Her pastor, Rodney Gray, prayed with her, then fasted and prayed for her the next seven days. She says the Lord began a deep work in her that continued for more than three months in 2011. Through this process, she knew she needed to go to Morehouse Women's Challenge.
"I told my pastor I wanted to be baptized," Many says. "The day I was baptized, I got out of the water, changed clothes, got in the truck, headed for Morehouse Challenge, and didn't come back for seven years!"

She completed the 12-month program at Morehouse, being encouraged by her father during the recovery process. She stayed at Morehouse for an additional six-month internship and then held a staff position for another six years. While at Morehouse, Many says she served as everything from maintenance person to worship leader.

"Two things that stood out the most were her prayer life and her worship," says Toni Edwards, director of Morehouse Women's Challenge. "She started out as a student, became a co-worker, and is now my good friend. I trust her dedication, wisdom, and insight."

Many married Chad Many, a supervisor at a metal roofing company, in 2017. The following year, she enrolled at the School of Urban Missions cohort in West Monroe, Louisiana, to begin work on her bachelor's degree in biblical studies. She is currently serving in the youth department at Haynesville First Assembly and leading worship.

"No one is beyond Jesus' reach, and no burden is too heavy for Him to lift," she says.