Sisters Strong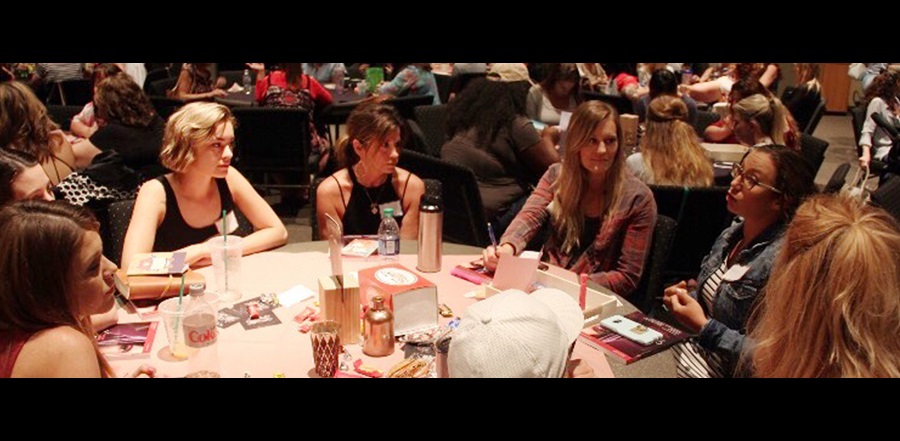 Don't miss any stories. Follow AG News!
Rosalinda Trujillo felt desperate when she stumbled upon
Destiny Church
. In many ways, she says it saved her life. She had just moved with her children to a condo in Rocklin, California, after the breakup of her 24-year marriage.
"I felt like I needed to worship and to talk to God," Trujillo says. She called Destiny, just a seven-minute drive from her house, and learned about a Bible study and worship going on that night.
"Right when I sat down, the leader started talking about being single, meeting men in the world, and how they can be deceiving," she says. Trujillo believes the Lord told her that night to remain single — for five years.
Since that August evening over four years ago, Trujillo says she hasn't missed a single Bible study. She said God's word to her has led to immeasurable blessings.
"Each study that I've done in four years has truly healed my heart deep inside," she says. "It's helped me see life differently and people in my life differently."
Destiny Women
Pastor Denise Johnson Ryan coordinates the twice-weekly Bible studies. The Wednesday evening midweek study brings together over 550 women.
"It's a small church within itself," Ryan says. "We set up our Bible studies for women in circles of eight. We train our table leaders to cultivate community."
Ryan says the small groups share commonalities, whether that's a Spanish-speaking group, a gathering for single moms, an octet of nurses, or a cluster of newly married women. Ryan says the megachurch made an intentional effort to connect with Hispanics who had been overlooked.
"They were very separated," she says. The church now offers Bible studies in Spanish, creating a community for that population within the church walls.
Ryan also wanted to make sure Destiny Women reached single moms, like Trujillo.
"Single moms and their children are the widows and orphans of the 21st century," Ryan asserts. "We have seen God do some miraculous things as we ministered to these families."
Ryan says the Bible studies can be a powerful outreach tool, as people initially may feel more comfortable meeting with a small group of women than in a church service.
"We say we're Sisters Strong," she says of the ministry. "That means that we understand that we are family in Christ."
Years after she first attended Destiny, Trujillo is now a table leader with the Bible study ministry. She believes the church helped her realize her full potential, and did the same for her children. Her daughter Brianna read at a first-grade level when in sixth grade, but now in high school is earning straight A's and taking Advanced Placement classes. She says her adult son, formerly homeless and addicted to methamphetamines, has been drug-free for three years and is living in an apartment.
"God placed this church in my life," she says.