Special Touch Blind Services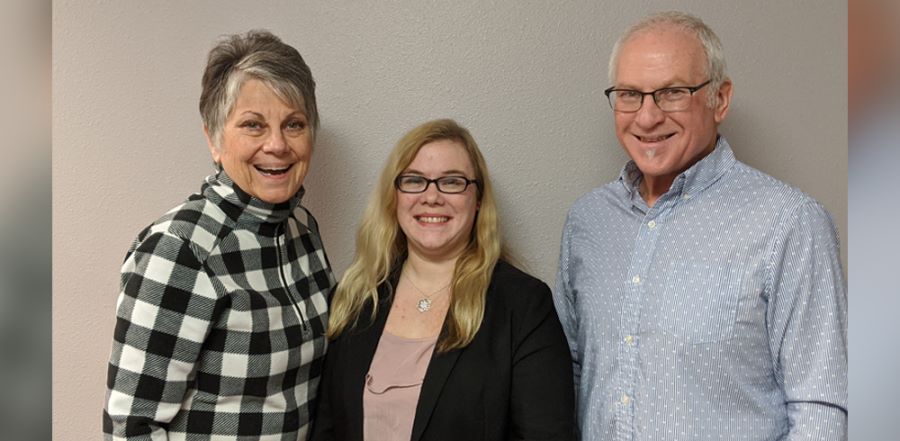 Don't miss any stories. Follow AG News!
The retooled Assemblies of God ministry to the blind is steadily making progress in restructuring, including the hiring of a new administrator, following a move to Wisconsin from Missouri last year.

The Assemblies of God National Center for the Blind closed its offices in Springfield, Missouri, in February 2019, with subsequent relocation to Waupaca, Wisconsin, under the auspices of Special Touch Ministry. Both entities have been part of U.S. Missions.

After the move, Charlie T. Chivers, who co-founded Special Touch in 1982 with his wife, Debbie, started managing the ministry, now called Special Touch Blind Services. Special Touch Ministry, which became part of U.S. Missions in 1990 and is part of Intercultural Ministries, assists those with physical and intellectual disabilities.

Equipment transferred to Wisconsin last year remains in storage while the ministry awaits funding to erect a facility that will contain offices, plus apparatus such as a magnifier, braille embosser, and digital cartridges.

Eventually, Chivers wants the ministry to be more evangelistic. In the meantime, the parachurch nonprofit has implemented a daily recording of "God's Word for Today" that the blind can hear by calling. In addition, monthly online Bible studies and fellowship gatherings now incorporate blind participants. By March, Chivers anticipates the My Healthy Church adult Sunday School curriculum will be available in braille. Restructuring other components of the ministry will take more time.

Last September, Chivers hired Nettamara Doak as the relocated vision-impaired ministry's full-time director. Ultimately, Doak will be in an adjacent building, but in the interim she has a kiosk in the jam-packed, 1,600-square-foot Special Touch headquarters.

Doak learned about Special Touch at a conference last year where she worshipped, Rock Church in Fair Haven, Michigan. She subsequently met the Chivers at a disability training session in Ohio and participated in a Special Touch Summer Get Away program in Florida. In September, she and her family moved to Waupaca after her hiring as the new Blind Services administrator. Doak knew she wanted to work for the ministry as soon as she saw the website information.

"It's like the Holy Spirit said, That's what you've been preparing to do the last 10 years," says Doak, who is certified as a braille reader, working toward her transcribing license, and finishing a bachelor's degree in special education.

"We needed a director with a ministry, expertise, knowledge, and training," says Chivers, 66. "It's God-ordained for Nettamara to move here."

Doak, 32, says she became interested in ministering to people with disabilities soon after the birth 13 years ago of her son Riley, who has autism. Doak says she has witnessed children with disabilities being excluded from regular church experiences because they didn't conform to expected norms.

"My heart is for those who feel they've been left out," says Doak, who helped lead a group for kids with disabilities at Rock Church. "I want them to feel welcomed, valued, and loved by God, and to find their identity in Christ." Doak and her husband, Edward, also have an 11-year-old son, Elijah.

Rather than AG employees as in Springfield, new hired workers at Special Touch Blind Services will be U.S. missionaries or missionary associates who raise their own support. Doak received approval in October to become a U.S. missionary associate. As administrator, her duties include rendering materials into an accessible format and determining what sustainable programs and services can be provided.

U.S. Missions has donated $25,000 for the new building. Chivers is busy seeking funds from congregations and individuals — both longtime Special Touch donors and those on the former Center for the Blind mailing list — to ensure that the structure goes up without incurring debt. He hopes to recruit U.S. Mission America Placement Service volunteers to carry out the actual construction.

"Blind Services is a viable ministry that deserves investment by our churches and constituency," Chivers says. "This is one segment of society that has virtually no outside support."

Chivers is optimistic that construction on the new 30-by-45 foot building can begin by late spring.

Overall, Special Touch Ministry staff includes three full-time appointed missionaries plus 15 full-time missionary associates.
Photo: Nettamara Doak (center) has joined the Special Touch team co-founded by Debbie and Charlie Chivers.