Still Spreading the Good News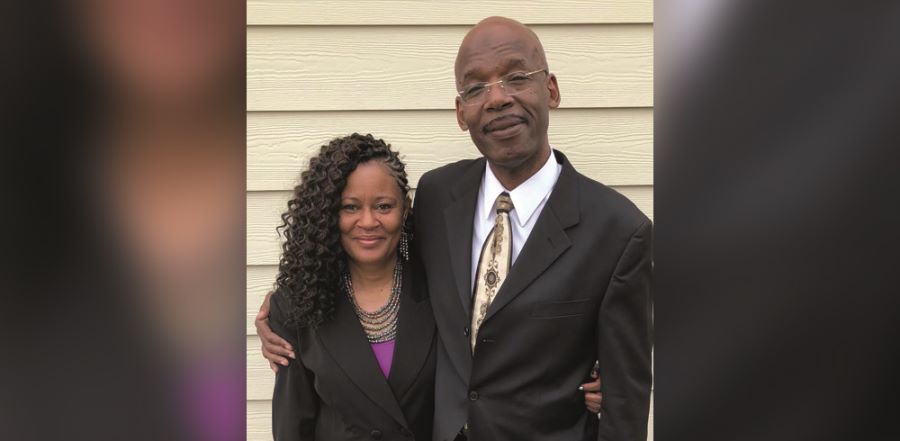 Don't miss any stories. Follow AG News!
As soon as he accepted Jesus as Savior, Mark Jared Smith just wanted to tell others about the good news.
"I didn't understand that God was calling me to the ministry," says Smith, 65. "All I knew is that I wanted to preach."
Smith grew up attending church, but he didn't know anything about Jesus. As a young adult, Smith started experimenting with illegal drugs.
"I would come home stoned and start reading the Bible," he says. In 1982, at age 26, Smith decided to give his life to Jesus after reading the Gospel of Mark.
As a new convert, Smith talked about Jesus with anyone who would listen. He searched for a church that believed in the Holy Spirit experience he had read about in the New Testament. He eventually started attending an independent Pentecostal church and participating in a home Bible study group with other Spirit-filled believers.
Although Smith had found faith in Jesus, his future wife wandered away from God. Dorarena, 59, had been raised by her father after her mother died when Dorarena was just 11 months old. She had no church experience in childhood. But at 14, she felt led to start attending a Holiness church and she became a Christian shortly after. She faithfully attended church for three years, but then stopped.
"Someone at the church didn't treat me right, and so I got my eyes off of God and left the church," she says.

In 1990, Dorarena decided to seek God again after walking away from church 11 years earlier.
"I told God that, if He would lead me, I would follow Him," she says. While visiting a self-serve coin-operated laundry, a young woman started witnessing to Smith. She rededicated her life to the Lord. At that very moment, Mark walked into the Laundromat. He knew the woman speaking with Dorarena from his Bible study group, so he joined them. They prayed, and Dorarena received the baptism in the Holy Spirit.


Dorarena started attending the same church as Mark, and he regularly phoned her to share Scripture verses and to encourage her in her faith journey. They built a friendship and wed in 1991.
In 1999, Mark started taking distance learning courses from
Global University
. He graduated in 2007 and became a licensed minister with the Assemblies of God. That year the Smiths started a church in their living room. Mark kept working as an equipment operator at Lozier Corporation https://www.lozier.com/ .
Denise A. Whitcomb became the first adherent of what would become
Royal Assembly of God
.
"God was still working, even though we were just meeting in a house," says Whitcomb, 63. "God was moving and answering our prayers." Whitcomb still attends Royal Assembly and has served as women's ministry leader. 

By 2010, Royal Assembly had outgrown the Smiths' living room, and they started renting space at city hall in Florence, an Omaha neighborhood. That year, Royal Assembly officially became a district-affiliated church with the
Nebraska Ministry Network
.
Dorarena also took Bible courses from Global and graduated in 2016. The same year, she founded
Women of Wisdom
, an organization designed to empower women and teen girls to improve their lives and follow their dreams.
In 2017, the Smiths became ordained ministers in the AG. The following year, Royal Assembly purchased its own building in North Omaha, which came fully furnished with everything from kitchen appliances to cleaning supplies.
Mark continues to be a bivocational pastor, working as an equipment operator for
Oriental Trading Company
in Omaha. In June, Nebraska Gov. Pete Ricketts appointed Smith to the newly formed Governor's
Commission on African American Affairs
. The commission will help coordinate programs aimed to help Nebraska's African American population. Although there are several Christians on the 14-member panel, Smith is the only member of the clergy.

"The ministry of Christianity is one of reconciliation," says Smith. He looks forward to working with the commission and bringing a faith-based perspective to its deliberations.