Sunday School Shocker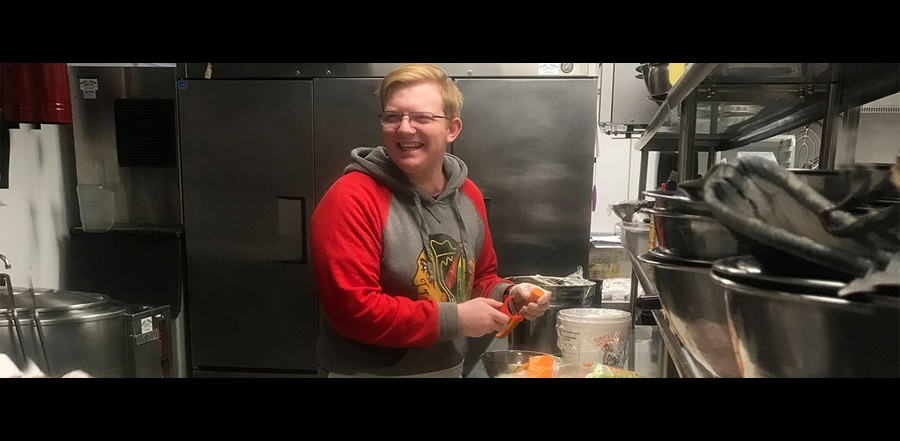 Don't miss any stories. Follow AG News!
An unexpected visitor to Christopher Halouska's Sunday School class changed his life forever. It happened on the last Sunday of April 2017 at his home church, Calvary Assembly of God in Lexington, Nebraska.
Halouska, 18, was blown away when Billy D. Thomas, senior director of U.S. Mission America Placement Service (MAPS), stopped by the high school class while visiting Calvary AG.
Thomas described the U.S. Missions missionary associate program to the eight students and distributed information. He further explained that he normally doesn't address Sunday School classes, but sensed God calling one of the seniors to missions in the Northeast.
"Somehow I knew I was the one he was talking about," Halouska says.
And that afternoon Halouska met Thomas again at a Mexican restaurant — where he "just happened" to be eating lunch with his family.
"I realized that God was asking me to change my plans about majoring in education and attending the University of Nebraska in the fall on a scholarship," Halouska says.
In a whirlwind of paperwork, Halouska applied for a one-year U.S. Missions missionary associate appointment. Within three weeks, U.S. MAPS assigned him to Faith Assembly of God in Hyannis, Massachusetts, a quaint village, tourist attraction, and a central business hub for Cape Cod.
Although vacation mansions define the shoreline and secluded lanes in Hyannis, including the Kennedy Compound, many homeless people exist in the shadows. The working poor are sewn into the community's fabric as well.
Moving from the open prairie and a rural farming community proved to be a culture shock for Halouska on his first trip away from the Cornhusker State. He marvels about Massachusetts drivers never returning his friendly Midwestern greetings.
"They gave me weird looks, so I stopped waving," he says.
Since his arrival last year, he says God has confirmed a call to ministry. In the fall, he plans to attend Northpoint Bible College in Haverhill, Massachusetts.
For now, he trains by shadowing Faith AG Pastor Stephen Hawley, and immersing himself in church programs.
"While I was skeptical at first because of his age, Christopher has proven to be exceptional in his drive to work for the Lord," Hawley says.
Halouska's responsibilities include helping with the church's soup kitchen, day-care center, and youth group, and operating the sound board during Sunday worship services.
Working in the soup kitchen, which draws up to 60 people Monday, Wednesday and Friday evenings, he sees the harsh realities that needy individuals face. Living from paycheck to paycheck, many rely on the free meals so they can fill up their gas tanks for work. Others deal with drug and alcohol abuse, mental health issues, nasty divorces, or evictions.
Halouska helps prepare and serve food, and engages people in spiritual discussions.
"I mingle and pray with families and the homeless," he says. Serving as a missionary associate, Halouska has learned new lessons of obedience, faith, and fully trusting God for everything.
"I rely on Jeremiah 29:11 and believe that God has a plan for my life that I must follow," he says.