The Muslim World: Opportunity and Revival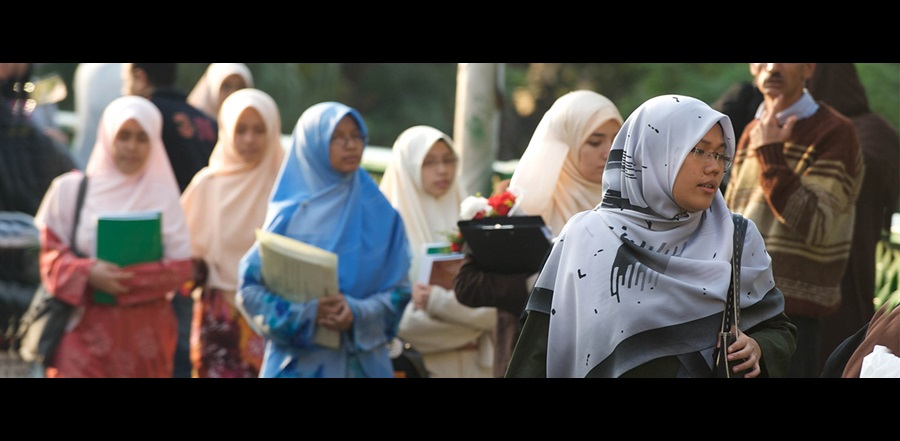 Don't miss any stories. Follow AG News!
Whether the source is a headline or a social media post, information concerning Islam confronts us daily. Issues are complex, numbers are contradictory, and opinions are charged. At Global Initiative — AG World Missions' ministry to Muslims — issues, numbers, and opinions are taken seriously, examined and evaluated from a biblical perspective.
Global Initiative (GI) Director Mark Brink and Tommy Hodum, an AG US missionary who focuses on ministry to Muslims in the United States, have both heard one of the more commonly circulated claims: that more Muslims are coming to Christ than at any other point in history.
"This is absolutely true," Hodum says, "there are more Muslims now than at any other point in history; 1.6 billion Muslims walk the earth today – and more are being touched by the gospel than ever before."
A revival sweeping the world's Muslim population is undeniable and is being reported from every corner of the globe. Brink and Hodum agree such a revival is possible because, as the Muslim population has grown, so have Christians' awareness and willingness to engage and pray.
"We believe the revival is due to a concerted prayer effort in the church across denominational and organizational lines," Brink says. "It began in the 1980s with the birth of Jumaa (Friday) Prayer and has grown stronger since. Through Jumaa Prayer, tens of thousands of Christians intercede for Muslims every Friday. In response, the Holy Spirit is touching many Muslim hearts. Healings and other miracles are taking place, and many Muslims have experienced dreams and visions of Jesus."
While dramatic visions of Jesus are reported with exciting frequency across the Muslim world, Brink and Hodum insist such experiences are not the ultimate expression of God's influence. Dreams and visions send Muslims searching for God, but it is when Muslims come into personal contact with followers of Jesus and with the Word of God (particularly in their own language), that they are led to the Lord.
"If God was going to redeem the world's Muslims through dreams alone, why would He need missionaries like us?" Hodum says. "The dreams are seeds planted; missionaries are necessary to water and harvest those seeds. The number one factor in Muslim salvations is their exposure to the Word of God. For them to have that exposure, someone must be there. As the Muslim population increases, so have missionaries, opportunities, and prayers."
Global Initiative offers prayer directives and a variety of resources for believers interested in partnering with them. GI also offers seminars and training courses for local churches, resources for Christians sharing the gospel with Muslims, and materials that introduce Christianity to Muslim seekers and discipleship resources for Christians from Muslim backgrounds.
The book, Journey to Understanding: Equipping Christians to Engage Muslims With Faith, is scheduled for release in March with the goal of giving a scriptural framework for sharing Jesus with Muslims.
All Global Initiative resources are designed to help any believer anywhere in the world and at any stage of life to engage in intercessory prayer. Prayer remains the foundation of the unprecedented wave of salvation decisions sweeping the Muslim world.
To pray most accurately, one must be aware of facts. In his book, This Gospel, veteran missionary to the Muslim world Dick Brogden states, "Faith does not deny facts, and the facts are these: While it is true that never in history have we seen so many Muslims coming to Jesus, it is also true that never in history have the valleys been so dark; the highways crooked; the mountains of wrath, violence, and defiance so towering; and the powers of darkness so enthused. The facts are these: Simply due to persecution, immigration, and high Muslim birthrates, we are losing ground and we are losing the battle. Never in the history of the world, never in God's redemption timeline, has the Arab world been less Christian than it is now."
"We have a bigger audience and a bigger responsibility than ever before," Brink concludes. "Every miracle, every vision, every divine revelation, and every salvation is brought about by prayer."
For more information, please visit reachingmuslimpeoples.com, and follow GIReaching on Facebook, reachingmuslims on Twitter, and reaching_muslims on Instagram. To view five remarkable testimonies of Muslim-background believers from five different nations, please visit morethandreams.org.