Tree Top Kids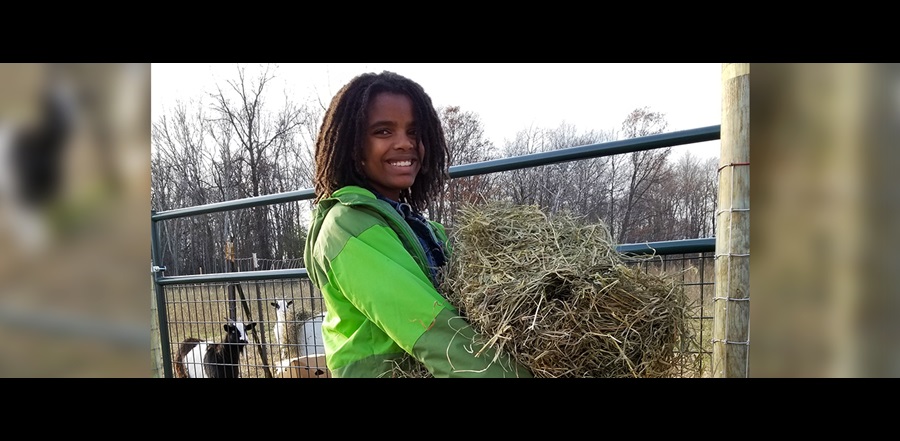 Don't miss any stories. Follow AG News!
Since his childhood, Tony T. Geselle has felt called to minister to at-risk youth. More than a decade ago, the Minnesota native started a bus ministry and after-school programs while at
Tree of Life Assembly of God
in Lexington. Geselle and his wife, Jill, have raised funds to purchase a working farm that would expand the reach of their ministry to children from mobile home communities.
"Ministering to young people on a farm was always a dream I had in the back of my head," says Geselle, 41. The ministry, known as
Tree Top Kids
, reaches out to at-risk adolescents from kindergarten through 12th grade who live in mobile homes and low-income housing around Chisago Lakes, a town of 5,000 located 35 miles northeast of the Twin Cities.
In 2000, while serving as a youth pastor, Geselle sensed a calling to minister to kids who lived in a mobile home park. Within a year, the Geselles moved into a double-wide trailer, where they lived and ministered for the next 13 years.
"We moved out when we thought we were moving onto a farm, but then we had a three-year delay, so we lived in an apartment and started an outreach there," Geselle recalls. In October 2016, after multiple failed attempts to acquire the necessary land and facilities, Tree Top Kids purchased a property to expand the programming for the ministry. It's now Geselle's full-time work.
Tree Top Kids is a nonprofit endorsed by the
Minnesota District Council
. Four of its six board members are AG pastors. Individuals, churches, and businesses make donations to help Tree Top Kids operate.
Over the course of a year, more than 200 volunteers had a hand in renovating the 1890s farmhouse and preparing the rest of the property for ministry. This year, Tree Top Kids added chickens, sheep, and goats.
Students, with parental or guardian permission, arrive at the farm each week. Their evenings begin with chores, which include cleaning, caring for, and feeding the animals. This spring and summer, they are tending a garden as part of their regular activities.
In addition to caring for and learning about plants and animals, students hear a Bible lesson that relates to their hands-on activity.
"We use these interactive times as opportunities to share the gospel," Geselle says. "The lessons we teach are like parables to introduce kids to Christ." In the few months since the farm has been open for ministry, three children have accepted Christ as Savior.
After chores are finished, students head to the kitchen where they learn to cook farm-grown produce. Students then set the table and eat the meal they have prepared together. The shared meal provides an opportunity for Geselle and a team of volunteer mentors to pray before eating and to practice common table manners.
Christine Selby, a longtime friend of the Geselles, serves as a volunteer mentor for the girls' group. Selby says that because many of the kids come from difficult family situations, they lack adults in their lives who can help them process traumatic life events.
The ministry programming on the farm enables volunteers to not only teach but also to model healthy family behavior.
"Kids are intuitive when people are just trying to show them something versus when they really care about them," Selby says.