Trio of Churches Unite in Ministry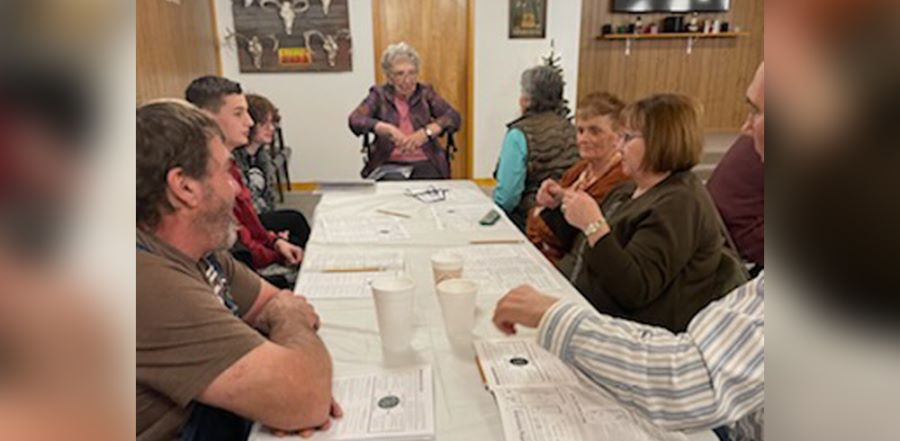 Don't miss any stories. Follow AG News!
Forty-six years ago,
O'Neill Assembly of God
in rural north-central Nebraska split into two congregations, O'Neill AG and
Word of Life Christian Center
. Now, the two churches in the town of 3,600 residents — along with a third in the nearby town of Ewing — are combining efforts to better serve their region.
"Each one of us is different," says R. Mark Hoffman, 48, sectional presbyter and pastor of
Ewing Full Gospel Church
the past seven years. "With our differences, with our uniquenesses, how do we bring it together to make an impact on God's kingdom?"
Possibilities of partnership began last year during a leadership conference, when pastor Michael D. Durre, 58, of O'Neill AG and Hoffman asked each other what the congregations could accomplish by partnering.
Talking over coffee, the rural pastors — along with James L. Loutzenhiser Jr., 72, from Word of Life in O'Neill — formed a plan of action to gather the churches for a vision fellowship weekend in January. There, adherents built relationships and cast vision for what they hope will be a lasting ministry alliance.
"We're able to reach out more, we're able to finance more," says Durre, 16-year O'Neill AG pastor and former youth pastor at Word of Life. "My heart is to see more unity amongst churches within our communities, within our sections, within our districts."
Throughout the weekend, the pastors aimed to reintroduce their congregants to the interdependency of the larger body of Christ and to seek God's wisdom on how the small churches can unite to impact the communities (Ewing has around 370 residents). The meeting began with a meal among the 50 participants and culminated in a Sunday church service where worship leaders from all churches led, each pastor preached, and congregants engaged in prayer for one other.
"The favorite part was reconnecting with people in the area, then optimistically talking about what we could do together," Loutzenhiser says.
The Nebraska pastors left the two-day gathering with support from enthused churchgoers.
"People want to be a part of something bigger than themselves," Durre says. "It gave people a hope especially in our smaller congregations that we're not the only boat in the ocean."
Since the get-together, church leaders have individually been brainstorming ministry ideas — concerts, vacation Bible school, sports camps, and men's and women's groups are among the considerations — before reconvening to finalize their first mission.
The pastors sense an immediacy to the partnership and a spiritual obligation to unite local Christians for ministry outreach.
"Each one of us had that urgency of this can't be something that we just do, put it back on the shelf, and maybe a year from now do something again," says Hoffman. "People are finding their gifts, finding their talents, and they're coming together to fulfill the mission of God."