Typhoon, Hurricane Impact Update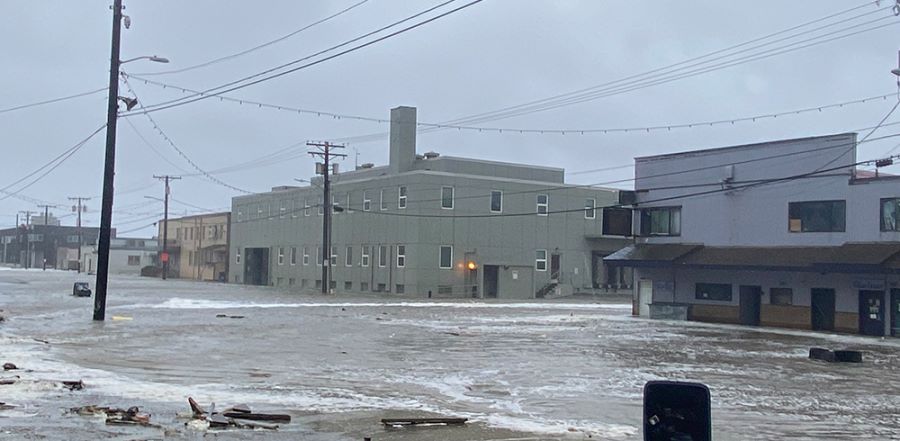 Don't miss any stories. Follow AG News!
Although nearly 5,000 miles apart, portions of western Alaska and nearly the entirety of Puerto Rico both suffered major flood damage over this past weekend — western Alaska due to the rain and storm surge caused by remnants of Typhoon Merbok and Puerto Rico by more than 2 ½ feet of rain from Hurricane Fiona.

ALASKA

Western Alaska was hit by what forecasters and residents are calling one of the worst storms to have hit the state in decades. The storm system itself was massive, impacting approximately 1,000 miles of Alaskan shoreline, causing significant damage to villages and leaving piles of debris behind.
"The storm hitting the coastal regions of western Alaska is unprecedented," said Alaska's governor, Mike Dunleavy, in a press release. Strong storms typically don't hit western Alaska until after the ice pack has formed, which provides a significant level of protection from storm surge. Multiple sites reported seas exceeding 50 feet and winds gusting up to 75 miles per hour.

Despite the extreme storm surge, Alaska Ministry Network's Secretary Brad Kesler reports that no AG churches were damaged by the former typhoon.

"We have several churches out there, but the good news is everyone is safe and there are no reports of significant damages to our properties," Kesler states. "We did have water come right up to the edge of the Shaktoolik River of Life AG. We're really thankful that the church buildings have been spared, but the villages sustained a lot of damage. There will be a lot of clean-up and rebuilding to do."

Kesler asks for prayer for the villages impacted by the storm as many have been heavily damaged and are now more vulnerable to future storms — and the storm season is just beginning. Churches are doing what they can to assist their communities, however, clean-up and repairs must be made quickly as more storms and a drop into freezing temperatures are inevitable.

PUERTO RICO

With power outages in up to 80% of Puerto Rico at one time, reports of rain exceeding 31 inches, rivers at extreme flood levels, and many roads and bridges washed out or at least temporarily impassable, relief efforts have many challenges to overcome.

Convoy of Hope, the compassion partner of the Assemblies of God, already had representatives in Puerto Rico prior to the hurricane making landfall. Additional representatives have since flown in to help assess the need and work in establishing points of distribution.

"Thankfully we had product on hand (in Puerto Rico) before the storm came," Convoy of Hope's Ryan Grabill said in a video release. "We're using that product and shipping more and procuring some locally. (We're) working with main distribution hubs, especially on the south side of the island where some of the hardest hit communities are, to provide food, water, hygiene supplies, and other relief supplies to families there as soon as possible."
LOWER PHOTOS: The debris line shows how close flood waters came to reaching Shaktoolik River of Life AG (building with red roof).