Victory Over Dark Forces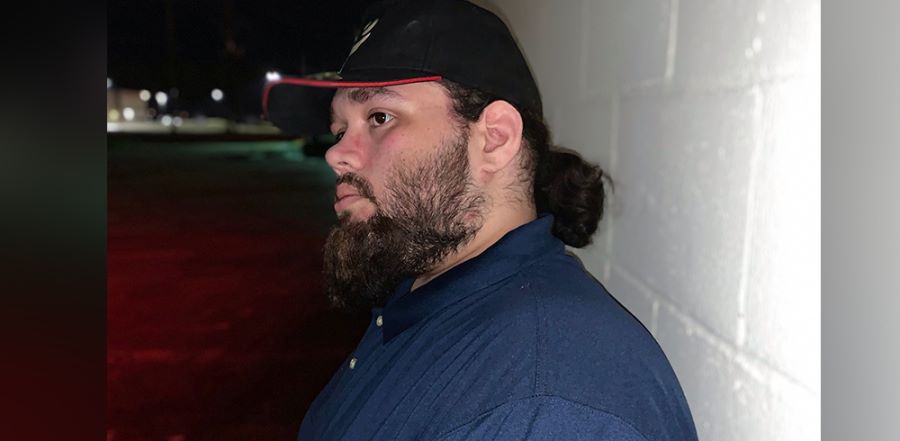 Don't miss any stories. Follow AG News!
Forces of darkness alive in brujeria occult practices almost captured Hector Wilfredo Vargas growing up in Brooklyn, New York. Today, the 26-year-old Vargas is studying for ministry at the SUM Bible College & Theological Seminary cohort in West Monroe, Louisiana.
Brujeria, which translates as witchcraft in Spanish, originated in the 1500s among Latin American and Afro-Caribbean cultures. Vargas family members practicing black magic dominated his chaotic childhood.
"My grandmother held candlelight seances and rituals in our apartment," he recalls. "Clients paid her with cigars to put curses on people to get sick or have bad luck with their money."
His parents and his five siblings faced repeated evictions, forcing them into New York City shelters. They fled a rundown apartment building once because of an infestation of rats and no hot water. His father left the family when Hector was 11.
Rejecting witchcraft, Vargas escaped at 16 to live on the streets, homeless. He slept nights on subway cars or the Staten Island ferry. For almost two years, he worked off the books at random day jobs.
While visiting his mother in a shelter in the Bronx, he met Marie Mitchell, a Christian who attended Promised Land Covenant Church (PLCC). The encounter flagged a crucial crossroads for him.
She befriended his family and brought food to the shelter for a Thanksgiving party. Marie built a relationship with the family and Vargas accepted an invitation to attend a PLCC service. The pastor's caring welcome persuaded him to return.
During the third service he attended, the guest speaker gave an altar call emphasizing that someone in the audience dealt with serious family issues.
"I felt the Holy Spirit walking alongside me as I walked to the altar and gave my life to Jesus," he says. "I was not alone."
The church became his family. Staff mentored him and helped pay his tuition to enroll in the Master's Commission leadership development program at the UTurn Covenant Church in Northlake, Illinois. Vargas admits he needed to learn submission to godly authority. He grew in faith and joined teams evangelizing in the streets. His desire for ministry flourished.
After completing the program in 2017, he returned to PLCC. UTurn gave him $500 and paid for his plane ticket to New York. However, he went back to being homeless for two months before bunking with a friend.
"God was by my side and I had nothing to worry about," he says.
Just when his future seemed uncertain, Vargas learned about the SUM cohort hosted by The Assembly in West Monroe, which has more than 1,100 congregants. The cohort currently trains 40 students emphasizing worship, pastoring, children and youth, and evangelism. The church provides classrooms, and students live in adjacent apartments.
Vargas enrolled in SUM in February 2018. He expects to graduate with a Bachelor of Arts degree in Biblical Studies in the spring of 2021. He is learning hands-on ministry skills at Evangel Assembly in Monroe.
"Hector is doing a great job running our projection and sound media program," says associate pastor Chuck Pruett. "He also helps with altar calls and enjoys street witnessing, such as sharing his testimony during Mardi Gras in New Orleans."
Kristin Newman Cook, the full-time cohort adviser for the SUM West Monroe campus, says Vargas has empathy for others because of his background.
"Hector has overcome a ton of obstacles to pursue the ministry," says Cook, 32. "He has compassion for those who are suffering, or who are not as fortunate as some."
Cook, a 2011 SUM graduate, believes the school provides the perfect training ground for Vargas.
"Many Bible colleges provide a lot of textbook knowledge, but launch students with no hands-on training," Cook says. "But SUM students get over 500 hours of hands-on ministry before they graduate with a bachelor's degree."
Vargas wants to leverage his past into a platform for missions.
"I have a passion to reach the homeless because I have been in their shoes," he says. "Some are skeptical at first, but when I tell them about my past and how Jesus has delivered me, they are almost in tears."