Missionary Sees Thousands Won for Christ through Unique Jamaica Outreaches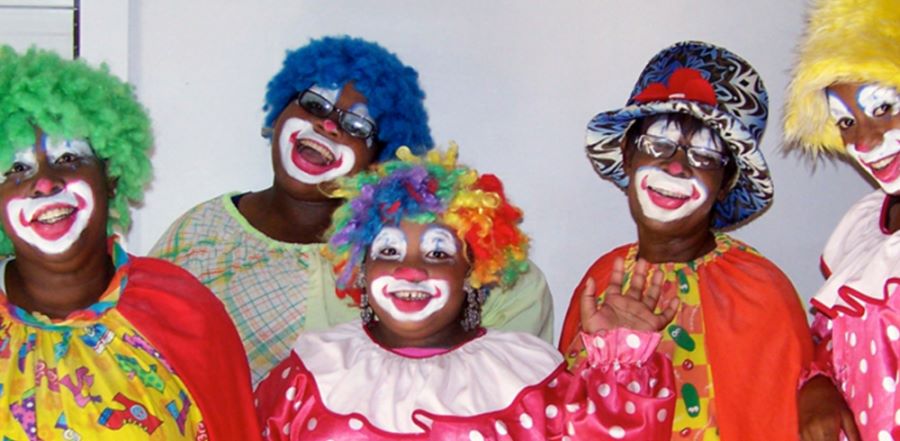 Don't miss any stories. Follow AG News!
When U.S. Missionary Kevin Ross graduated from Zion Bible Institute (now Northpoint Bible College) and then earned his bachelor's degree through Central Bible College (CBC), he envisioned for himself a ministry that many young people see — senior pastor of a large church! 
But God had something else in mind. The idea was so extreme that Ross admits, with a chuckle, that if God would have revealed to him his future ministry while he was attending CBC, he would have run "screaming" the other way . . . and he's not clowning around. 
Or is he?
"I remember praying and telling God that all I want to do is serve Him and win the most people to the Lord that I possibly can — whatever that means," Ross recalls. "I felt like that would mean leading a large church. But then God pops this image, from out of nowhere, of a clown in my head! I immediately dismissed the thought — that can't be from God!"
Upon graduating from CBC, and then earning a Master of Divinity from Oral Roberts University, Ross began working at the New York School of Urban Missions (NYSUM) when his "ideal" about ministry and his life were forever changed.
"They told me that as part of my ministry there, I would have to go out and minister dressed as a clown!" Ross says, who still remembers how he had to humble himself to accept the assignment. 
But then, something remarkable happened. 
"I was out on this street corner in New York City dressed as a clown with some of the students," Ross says. "We were laughing loudly and making noise, drawing attention to ourselves. In 30 minutes we had drawn a crowd of about 200 people." 
As he and the other clowns performed illusions for the onlookers, they shared a gospel message. "Twenty people accepted the Lord that day," Ross says. "When I saw the value of it [being a clown for Christ], I had to deal with my pride some more, but before I left [NYSUM], there were two teams of clowns going out almost every day in the summer."
Ross took his gift for ministering to children and clowning on the road, training others to reach their communities in similar fashion. The illusions he taught drew children to Ross as a clown; the message he shared during the illusions drew them to Christ.
But even though Ross sees great value in ministering to kids in the United States, in Jamaica, "Dr. Irvin D. Clown" (aka "Clownie") approaches rock star status. Kids run to him when they see him — or hear him — coming and the number of children choosing to accept Christ during his two weeks or so of concentrated ministry can run into the thousands.
"During our first trip to Jamaica in 2014, we had 2,900 accept Christ," Ross says. "During our second trip, 1,700 more chose Christ as their Savior." He explains that most kids in Jamaica have never seen a live clown before, so he stands out. (Ross also ministers in Ethiopia, where they have no word for "clown," so they call him "Giant toy.")
Working closely with the local churches in Jamaica, Ross connects kids and families making decisions for Christ with a pastor. "We used to take addresses, but many people live in make-shift shacks that don't have addresses," he explains. "So, pastors accompany me and personally meet those who have accepted Christ, invite them to church, and tell them what times the church meets."
Although Ross is able to take his program into schools in Jamaica, it's not just the younger children who are drawn to his ministry. He says once he was in a rough area of town and a gang approached him and asked him to do a trick. "I told them, 'If I do a trick, you have to pay attention, there's no talking, and at the end I'm going to pray.' They agreed," Ross recalls. "So, I started my illusion and gospel message when the gang leader interrupts me to tell one of his members to be quiet because he was talking during the trick!"
Ross, who originally performed his clowning with his wife, Elaine, became more of a solo act when their daughter, Rebecca, was born. But they still take their ministry into churches in the U.S. and Jamaica, teaching and training youth workers for clown ministry, and helping churches understand the value of reaching kids for Christ.
"One of my goals now is to see at least 500 people do what I'm able to do with clowning and children's ministry," Ross says. "I then want to challenge each of them to lead at least 2,000 to the Lord each year — that would be one million kids a year!"
Clowning is not an easy sale to young people looking to enter the ministry, Ross admits. But if God can take the shy, quiet kid that he used to be and transform him into a loud and laughing clown that wins souls for Christ, then He can help anyone "make fools of themselves" for Christ — and see thousands of souls saved!
For more information about Ross Family Ministries, see http://www.rossfamilyministries.com. To watch a video of a Clownie gospel presentation, see http://Clownie.org and use code word "Clownie."