Rehab and Redemption in Salto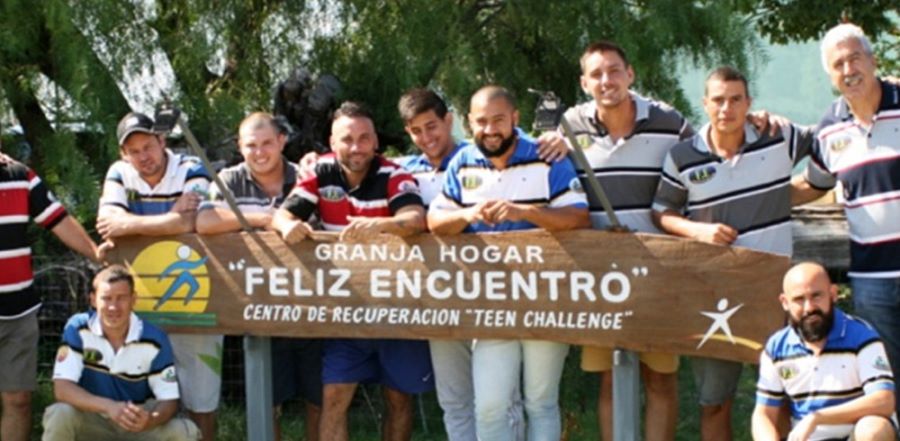 Don't miss any stories. Follow AG News!
Bordered by Argentina and Brazil, the small nation of Uruguay is crowned by the capital city of Montevideo. The mighty Río de la Plata meets the Atlantic Ocean along the city's edge; Montevideo's beaches, palm trees, exotic flowers, cacti, and occasional Antarctic penguin set it apart from the world's capital cities. The beaches are a source of great pride; special machines clean and groom the sand, combing it into swirling patterns.
About 300 miles north of Montevideo is a new, much humbler place — the Salto Drug Rehab Center. Uruguayan pastors Uber and Soledad Borges founded the center last year, after becoming involved in drug rehab because of their son's ongoing addiction.
The need for such a center is profound. In the last five or six years, violent crime in Uruguay has risen steeply due to a huge influx of drug activity. The use of pasta base, a paste leftover after manufacturing cocaine, has become rampant. The paste is notoriously strong and addictive; one use can potentially scrub the brain. A poll among children found that the most desired career upon growing up is to be a drug dealer.
"When we visited the center in February, we were impacted by the vision, the mentality, and the effectiveness of the program," veteran AGWM missionaries Bob and Jennifer Frith write. "Therefore, we have established a long-distance involvement of raising funds primarily for food, equipment, and supplies."
In 2017, 27 acres of property were purchased for the creation of the center, which includes vocational training for students and graduates. MAPS teams from churches in Tennessee and Washington assisted with the construction of the campus' first building, which contains a chapel, a kitchen, and dormitories. Staff and students are finding innovative ways to meet daily needs — keeping the center's 1960s Ford Falcon running, and making weights for the workout area from concrete-filled buckets.
Sixteen students are presently enrolled, and the center can accommodate up to 30 more.
Due to the economic status of those entering the program, there are no charges to participate. Rather, admission is based solely on an individual's sincere desire to experience freedom from drugs. Being a totally faith-based system, the center is financially dependent on people who believe in its mission.
Bob and Jennifer explain that the center's effectiveness is largely due to the involvement of students' families in the rehabilitation process. Since strong support is needed for each student to graduate, one of the admission requirements is a commitment to familial involvement in all aspects of the recovery process.
Each Saturday, the center hosts a fellowship for students and their families, providing refreshments and time together with pastors and staff. This interaction not only benefits students, but has also resulted in 20 to 25 family members being reached for Jesus and becoming faithful attendees of Uber and Soledad Borges' local church.
"God has called us to be actively involved in this very worthy project," the Friths say. "We are seeking partners who will provide funds for equipment, supplies, and food to ensure that students' physical needs are met as God ministers to their spiritual and emotional needs. Yes, the needs are great, but the Lord is blessing our work and lives are being transformed by the power of His Spirit. People who are hurting, afraid, and living with a sense of hopelessness are increasingly receptive to the life, peace, and hope only found in relationship with Jesus Christ."
To learn more about Bob and Jennifer Frith and other AGWM endeavors across Uruguay, see the September 2017
WorldView
magazine, titled, "Uruguay – Beauty Born of Brokenness."