Why I Love Our Movement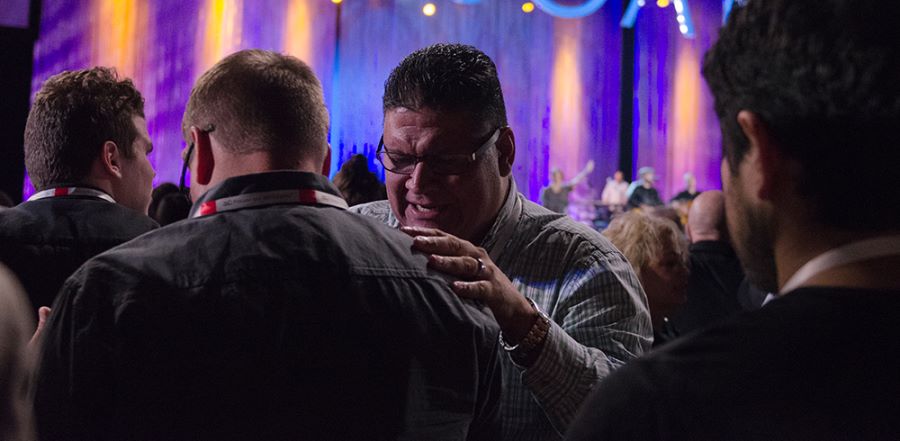 Don't miss any stories. Follow AG News!
I chose to become a part of the Assemblies of God (AG). Most I have met in this Movement were born into it or brought in by their parents. Christ radically called me to himself when I was 18, and I experienced what I now know to be the baptism of the Holy Spirit a year later. I studied the Bible voraciously over the next few years and researched the range of Christian denominations, their theologies, and their praxis. After graduating college and getting out on my own, I chose to join an Assemblies of God church, and I am glad I did.
I love our Movement…
…not because we are perfect (we definitely have some things we can improve),
…not because we are the only ones bound for heaven (God's kingdom is MUCH larger than the AG),
…not because God does not work through independent churches and Christian organizations (MUCH Kingdom impact has happened through others).
However, I do love our Movement because we were founded on, and have retained, a firm priority on the authority of Scripture while still believing that the Holy Spirit is at work today guiding and empowering believers.
I love our Movement because we were born with the firm conviction that Jesus Christ is the Hope of the World and His gospel must be shared with every person on the planet in an understandable and effective way.
I love our Movement because the passion for the Great Commission was implemented with a firm commitment to raise up self-led national churches around the world.
I love our Movement because the priority of missions has led to the greatest growth of the Christian church in history with nearly 600 million believers around the world tracing their spiritual heritage, in one form or another, to an AG missionary or pastor.
I love our Movement because we understood from the very beginning that the gospel involved eternal salvation for the next life AND compassionate life change in this one, which has been demonstrated in the launch of hundreds of need-meeting ministries, such as Mission of Mercy, Latin American Child Care, Teen Challenge, Convoy of Hope, and many more.
I love our Movement because it is a movement in which the leaders have been open to new ideas on how best to meet needs, share the gospel, and raise up the next generation of leaders while holding fast to our heritage where it really matters.
I love our Movement because its influence has expanded far beyond its own boundaries, with huge organizations tracing their roots to us, including Youth With A Mission, CBN, TBN, and even the Foursquare Church and the trans-denominational charismatic movement initiated by David du Plessis.
I love our Movement because we have increased our desire for academic study and excellence without compromising our confidence in biblical authority.
I love our Movement because of the supportive relationships and fellowship we experience as ministers at all levels — sectional, district, national, and international. This is an incredible family.
I love our Movement because it equips and supports ministries and church plants across the nation and around the world that might not be able to effectively launch alone.
I love our Movement because it provides loving, biblical accountability to those in leadership to ensure they live lives worthy of the gospel they preach and teach while providing a redemptive road back for those who get off course and respond in repentance.
I love our Movement because we have consistently been the fastest growing Protestant denomination in America for many years.
I love our Movement because I firmly believe God will do more through us as we cooperate and seek the working of His Holy Spirit together in the years to come.
Yes, I love my Movement for all these and many more reasons. In a season when many question the value of "institutions," I see, more than ever, the need and value for the Movement I chose to embrace under the guidance of the Holy Spirit: the Assemblies of God.