General Council: Anaheim on a Dime . . . or So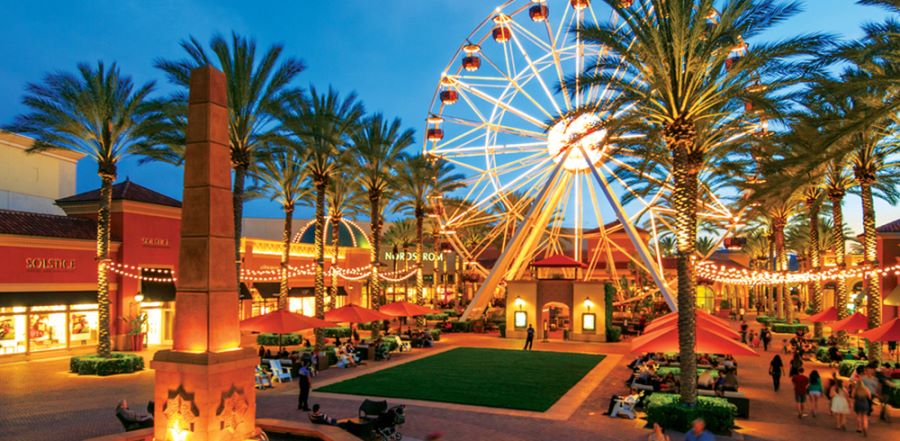 Don't miss any stories. Follow AG News!
Anaheim is home to the West Coast's largest convention center — which will also be the home of the 54th General Council this August. However, many General Council attendees will be looking to extend their stay or bring family along who may be looking for things to do prior to, following, or during "down time" within the General Council week.
Most people are pretty well acquainted with their home towns, knowing by experience and word-of-mouth what restaurants meet their tastes and budgets, what gas stations typically have the best prices, what to do to get the most out of area attractions for the least amount of money, and the details that gives them the hometown advantage.
For many people looking to attend General Council, Aug. 7-11, Anaheim isn't a familiar location. In fact, 1983 was the last time a General Council was held in Anaheim, not to mention that the city has undergone major renovations over the last several years.
So, the real question is, how do visitors get the most for their dollar in Anaheim? It's not difficult to significantly cut costs with a little internet preparation and a GPS.
Perhaps one of the key costs in any trip that is often overlooked is dining, since it seems inevitable that the menu price is the price. But imagine if dining costs were cut by 10 to 50 percent? Save 50 percent on even a quarter of the meals or treats eaten out and the savings quickly add up.
How to pay less? First, staying at a hotel that offers a free breakfast or offers a kitchen to make your own meals is a great start. The internet is also key. For example, many people use groupon.com to get great local deals on restaurants and attractions. Why not simply check into groupon.com in Anaheim? Or if Anaheim is part of a road trip, explore groupon.com for cities along the way for a discounted meal or even a discounted hotel stay. However, don't purchase Groupon coupons too far in advance as their promotional value often expire in 120 days.
Those familiar with the coupon-packed Entertainment Books may find investing $20 to purchase the Orange County, California, coupon book worth the while. The book is typically good for the entire year and offers savings on restaurants and a wide variety of goods and services in the Orange County area. A digital version is also available.
Driving to Anaheim? Then perhaps consider charting your course using gasbuddy.com. This handy website provides users with the name and location of the best prices in gas along your route. Why pay an extra 10 cents, 20 cents, or more a gallon when you don't have to? For example, in the state of Missouri on Jan. 11, 2017, the price of a gallon of regular gas varied from a low of $1.88 to a high of $2.89 a gallon — the longer the road trip, the more valuable this site becomes.
Another great site to visit is visitanaheim.org. Explore its deals/coupons and its blog posts for a variety of savings opportunities as well as for things that can be done on a tight budget. It also offers a list of the top 10 things to do in Anaheim as well as fun indoor activities families can enjoy.
"Two of my most cherished family outings as a child were Farrell's and Shakey's Pizza Parlor," says Gina Gayer, services and events marketing manager at Visit Anaheim. "I am so happy both can be found close to the Anaheim Resort area for a budget-friendly family good time. And of course, a visit to Anaheim would not be complete without taking the tribe to the Original Joe's Italian Ice where all of their ice cream dreams can come true."
And the elephant — or should that be "mouse"? — in the room? Disneyland! As one of the main West Coast attractions for families, Disneyland will likely be a destination for many families attending General Council — even if it means coming a few days early or staying a few days longer. A good site to get "great deals on all things Disney" is mousesavers.com.
A blog post from 2015, although it may be somewhat dated, also offers an interesting list of things to do that are free, fun, or affordable in Anaheim — besides Disneyland. As each recommendation also comes with a contact number, if one or more of the recommendations is of interest, a phone call will quickly provide updated information.
Some other sites that could be of interest are destinationcoupons.com for Anaheim, which offers special deals in the areas of transportation (including car rentals and discounts on airport shuttles), hotels, attractions, things to do, shopping, restaurants and dinner shows, golf courses, and even hostels. Also Anaheim Attractions offers discounts on major theme parks and helpful maps and links.
Yet all these great deals and ideas aren't worth a whole lot if a person can't find them! Having a GPS unit or app on a smart phone is important. Those using a GPS unit should be sure to update the maps on the unit prior to heading to Anaheim thereby hopefully avoiding out-of-date directions and ending up "elsewhere."
And for those who may be looking for a place to attend an AG church during their extended visit, Anaheim has four to choose from: Amazing Grace Assembly of God and The Bridge Community Church; and two Hispanic churches: Centro Cristiano La Roca Asamblea de Dios and River Church Favorday. For additional AG churches outside of Anaheim, consult the AG church directory.
"General Council will be a landmark event," observes Lori Lawley of the AG Convention Services Group. "But for many people it makes sense to add on some vacation while in Anaheim — it also makes dollars and cents to pre-plan a bit and make your dollars stretch as far as possible."