A Platform for Hope Established at Pentecostal Leaders Meeting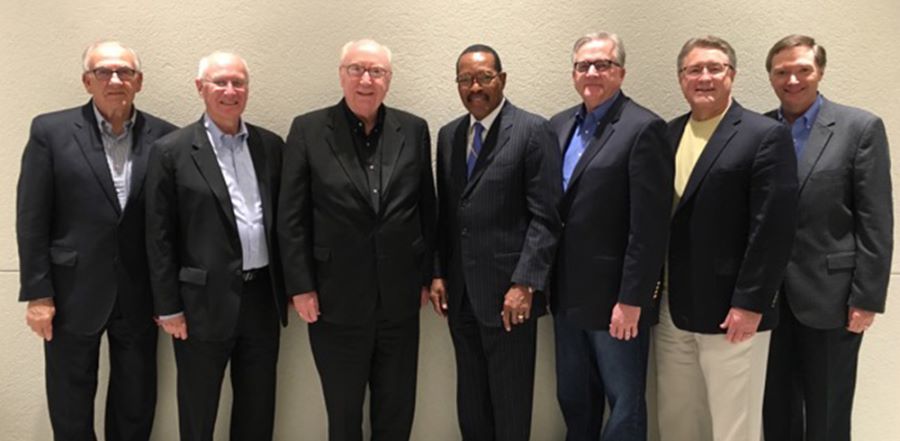 Don't miss any stories. Follow AG News!
The leaders of seven of the most influential Pentecostal movements in the United States and around the world recently met for two days of intensive discussion on vital issues impacting the world and the ministry of the Church today.
Held Feb. 22-23 in the vicinity of Dallas/Fort Worth, the Pentecostal Leaders Meeting explored a variety of issues critical to the health, advancement, and cooperative efforts of the Pentecostal movement. Topics ranged from racial reconciliation and cross-cultural relationships, urban socio-economic conditions, and education to the restoration of children and families, engaging the next generation to a rising hope and purpose, and global conflicts and the adverse effects of terror and fear on this world.
The seven leaders present for this strategic event were:
• Rev. Randall A. Bach, president, Open Bible Churches
• Bishop Doug Beacham, president, the International Pentecostal Holiness Church
• Bishop Charles E. Blake, Sr., presiding bishop of the Church of God in Christ, Inc.
• Dr. Glenn Burris, Jr., president, the International Church of the Foursquare Gospel
• Rev. Sam Clements, general overseer, Church of God of Prophecy
• Dr. Mark L. Williams, general overseer, Church of God
• Dr. George O. Wood, general superintendent, The General Council of the Assemblies of God
Through this unique time of prayer, collaboration, listening, sharing, and taking on some of the biggest issues the world faces, the Holy Spirit moved in power, turning a meeting into a time of uncommon grace and purpose.
"This gathering of Pentecostal leaders opened doors not only to better understanding and cooperation between our fellowships, but brought about unity of direction," states Dr. George O. Wood, AG general superintendent. "Through putting aside past fears and uncertainties and together pursuing the direction of the Holy Spirit, we believe the Pentecostal Movement, joined with others in the Body of Christ, can be used by God to create a fresh destiny of hope for the nation and the world!"