Adopt a Campus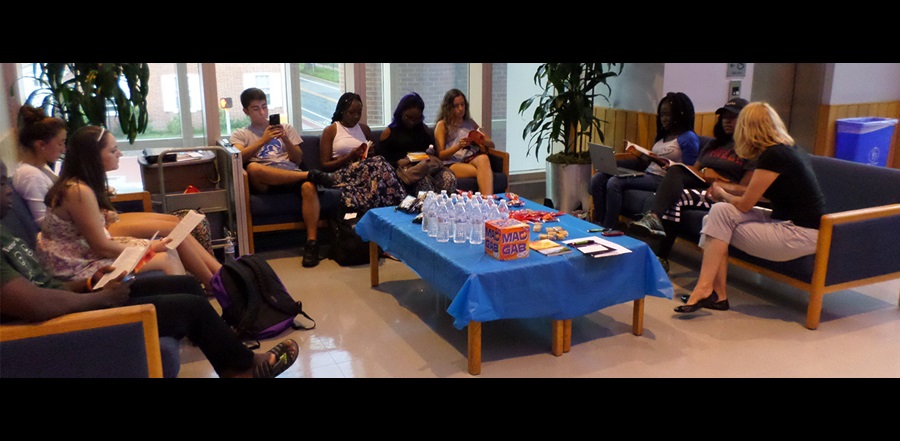 Don't miss any stories. Follow AG News!
Joe Barrale wonders how Christians can ignore the campus in their own backyard.
"Jesus asked us to pray that the Lord of the harvest would send forth laborers," says Barrale, 55. "I am asking churches to honor Jesus' request! We need more laborers on the mission field of the modern college campus!"
Joe and Heidi Barrale followed a winding road to campus ministry. They lived in Germany as Assemblies of God world missionaries and later moved to Austria to reach students at the University of Vienna. Before their missions experience, Barrale pastored in Pennsylvania and the couple worked in everything from prison ministry to children's church and summer camps.
By 2007, the Barrales had returned to the United States for a two-year teaching assignment as missionaries-in-residence at the University of Valley Forge. While there, the AG's Penn-Del Ministry Network asked the couple to consider working in campus ministry. They transferred to U.S. Missions and serve as U.S. missionaries assigned to Chi Alpha.
Heidi also is now on staff at Parkview Assembly of God in Newark, Delaware, and has worked in campus ministry at the University of Delaware since 2015. Her master's thesis research helped them better understand what college students thought about church. Those insights, along with their previous experience, helped to form the foundation for what is now Adopt-A-Campus.
Joe's book, Adopt-A-Campus: The Book, encourages congregations to initiate prayer and outreach to local colleges and universities. The book focuses on seeing the enormous potential of this generation of students — including over one million international students in the United States to study.
Barrale notes rising incidents of drug and alcohol abuse, attempted suicide, and sexual assault on college campuses. The Barrales believe the crucial vehicle for change is involvement of the local church.
"The significance of having our Assemblies of God churches commit to deliberately intercede for university students cannot be underestimated," says E. Scott Martin, senior director of Chi Alpha Campus Ministries U. S. A. "The impact of local churches assuming spiritual responsibility for universities in their local areas will open the door to the calling of Chi Alpha missionaries to those campuses to pioneer a Chi Alpha ministry."
The Barrales' work is bearing fruit. At this point, Barrale says 67 churches have adopted 89 schools in four states. York First Assembly of God in Pennsylvania is one of those churches. York First adopted the campus at central Pennsylvania's Harrisburg Area Community College a year ago. Professor Pat Wolff, co-adviser for HACC's LIGHT Christian Fellowship Club, says that the interaction with the church has been a tremendous help in the ministry.
"I strongly believe in the importance of the Adopt-a-Campus connections with the colleges," says Wolff. "The intercessory prayer is necessary for the students and for the protection of the college community."