Adoring God Through the Pain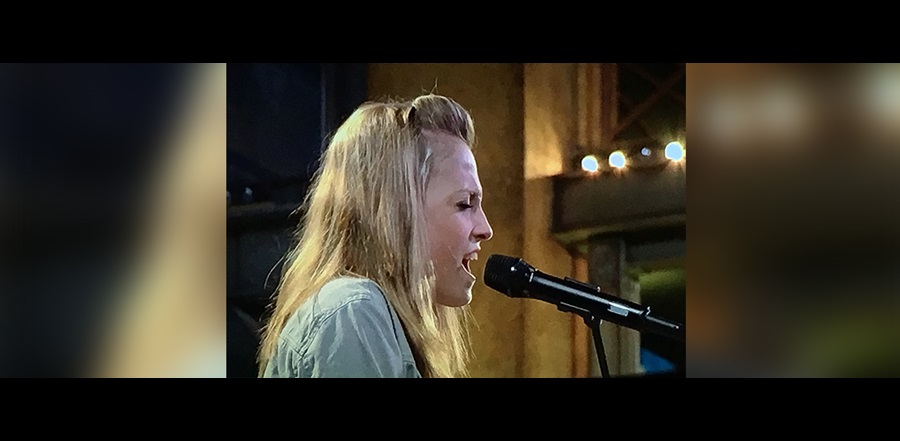 Don't miss any stories. Follow AG News!
Brie Porubsky, 16, leads worship at Radiant Life Church in Wadsworth, Ohio, where her parents, Lance and Angel, serve as lead pastors. Brie's passion for God — and life — runs deep. She also leads worship for youth group on Wednesday nights, participates in Assemblies of God Youth Ministries Fine Arts Festival, and ministers at various kids' camps each summer.
Remarkably, she does this while living with mixed connective tissue disease (MCTD), a rare autoimmune disorder, which causes her immune system to mistakenly attack her internal organs and other cells in her body. MCTD can lead to serious and sometimes life-threatening complications.
Despite her illness, Brie pours her heart and soul into ministry.
"At a very young age at kids' camp, I was called into ministry while praying at the altar," explains Brie. "I heard God say, 'You're going to be a worship pastor.'"
For Brie, worship is a source of joy, peace, and an overwhelming sense of God's presence. When she raises her hands during worship as a sign of surrender, her insecurities and doubts fall away.
"Her faith is unwavering," says Angel, her mother. "It's pretty remarkable to see how she stands on the Lord's promises."
With any serious illness comes loss. Although Brie had to give up competitive cheerleading and serving in the children's nursery, her disease has opened new doors for ministry. For example, Brie authored the All Star Girl Devotional Journal. The National Girls Ministries book focuses on loving Jesus, honoring others, valuing self, having confidence in God's truth, and influencing the world.
Physically, Brie has good days and bad days. She struggles with debilitating symptoms, including muscle and joint soreness, difficulty breathing when she sings, mouth ulcers, and stomach ulcers. To combat these symptoms, Brie takes between one dozen and two dozen pills daily, and participates in weekly physical therapy, aquatic therapy, and Christian counseling.
Angel admits that she and Lance sometimes cry and struggle with anger because of their daughter's condition. But they've learned that talking it through and being strengthened by the prayers of others helps. Rather that dwelling on the pain, Angel and Lance have chosen to rejoice in what God is doing in Brie's life.
Still, it isn't easy.
In the past two years, Brie has been hospitalized three times. Once, a severe migraine led to an allergic reaction to the medicine used to treat her. Last May, she had surgery to correct damage to her bladder caused by the disease.
To raise awareness about mixed connective tissue disease, Angel and Lance established Hope 4 MCTD. The organization also raises funds for research in hope of a cure.
"Some days the enemy grabs a bigger foothold in your life than others," Lance says. "We need to fight the good fight and press on toward the goal."
Lance and Angel, while supportive of their daughter's ministry efforts, also remind Brie of her limitations and of the need to rest.
Brie believes the pain provides a platform to lift the name of the Lord.
"I'm just an average girl who loves Jesus," says Brie. "Some days, life is hard, but giving up isn't an option."