AG Reaches Historic Number of New Churches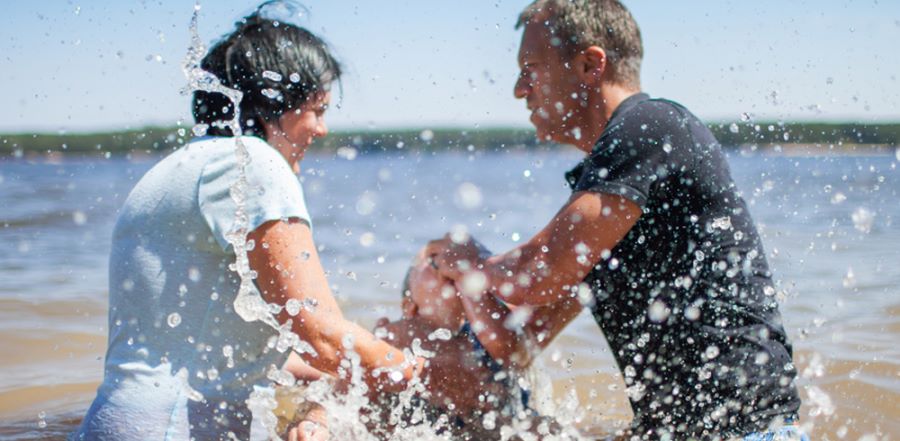 Don't miss any stories. Follow AG News!
The U.S. Assemblies of God closed 2016 with the highest annual number of new churches in its history. The 406 new churches also brings the total number of U.S. churches to 13,023—exceeding the 13,000 mark for the first time.
Since record keeping officially began in the AG in 1965, the only year to reach 400 new churches was 1982. By comparison, 326 churches were opened in 2015.
"The impact of a new church to a community is really remarkable," says George O. Wood, AG general superintendent. "These are churches who are passionate about sharing the gospel, showing compassion, and giving to support local and global missions. Churches play a vital role in bringing hope and compassion to hurting communities."
Bringing hope to the hurting is what led J.J. Vasquez to launch the Orlando-based Journey Church in September. The church was named in honor of Vasquez's infant son who lived a brief seven hours outside of the womb.
"When Journey died, everything changed," recalls Vasquez, 30. "[The church] is named for the journey we are all on, and that God can take the worst things, the ugliest things in our lives, and turn them into something great."
Vasquez was the former district youth director for the AG's Florida Multicultural District. He received training for the new church plant through the Church Multiplication Network (CMN), where Journey Church then became an AGTrust Matching Fund church.
CMN serves as the AG's church planting arm and in the eight years since its inception, has contributed to a sharp rise in new churches. A staggering 17 percent of current AG churches were launched within this timeframe. And it seems the resourcing strategy is producing long-term results. More than 90 percent of churches started through CMN are still open five years later.
Church planter Elizabeth Rios launched CityReach Church Miramar Pines in September following a series of significant setbacks, including a non-AG church plant which failed to survive. With 122,000 residents, Miramar, Florida was the largest U.S. city without an Assemblies of God church—a fact Rios was unfamiliar with while living in Miramar and praying about starting a new church.
"We've come back and have an appreciation for the Fellowship of the Assemblies of God," Rios says. "When you taste something that you haven't had in a while, you savor it."
While the AG continues to grow in churches, it also has seen 26 consecutive years of growth in adherents in the U.S. The Fellowship has become increasingly diverse with 43 percent of adherents being nonwhite ethnic minority. Over half (53 percent) of the AG is under the age of 35.
CMN Director Chris Railey sees the historic milestone as a starting point, rather than a finish line.
"There are 33,000 communities in America and 13,000 AG churches," says Railey. "The work is not done in America. Because of globalization, the world is coming to us. One of the best ways to reach the world is right here in America. We want to provide the training, resources, and network to see a healthy church in every community in America."
The growth of the U.S. Assemblies of God is also seen around the globe. There are nearly 68 million AG adherents in over 365,000 churches throughout the world.