Beauty in the Broken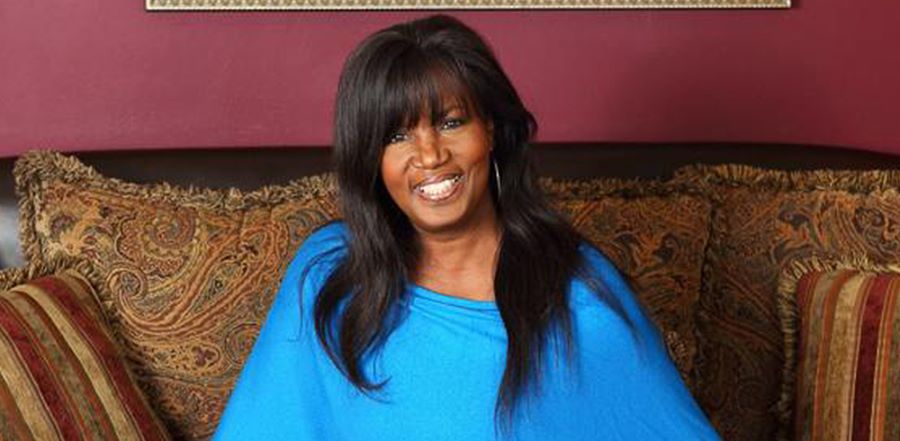 Don't miss any stories. Follow AG News!
Ministry in Conroe, Texas, is difficult yet rewarding, according to Regina Johnson, one of the few black female pioneer lead pastors in the U.S. Under the guidance of Pastor Lloyd Maddoux of Conroe First Assembly of God, Johnson opened The Father's House Church (TFH) as a food and clothing outreach in 2001.
Many in the neighborhood surrounding The Father's House are part of a generation raised by their grandparents because their own parents were drug addicts, in prison, or dead. Johnson prayed for God to help her understand their circumstances, and how to help these disenfranchised people find God in their place of need.
"My experience was different," Johnson says. "I encountered God in the pews with my parents listening to my grandfather preach. They encounter God from a broken place of saying, I can't take it anymore. God, You have got to show up."
Johnson recalls sitting with a woman day after day, praying with her while they waited for the woman's cravings for drugs to pass.
"In order to hear the story of The Father's House, you have to hear from the people," Johnson says. "The Father's House is in their stories."
David Reed III first began to attend after a stranger approached his cousin in Walmart to invite him to TFH, which is a parent affiliated church of Conroe First Assembly.
"I was 19. I cried the entire time I was there," Reed recalls. "I just knew that day I had found what I was looking for, but I hadn't known what I was looking for."
Reed's wife, Cheritha, began attending at the age of 21, a dozen years ago.
"I've been able to see and encounter God in a way I never knew existed," she says. "I began to encounter Him in a personal way. The culture of love here changed our lives."
The Reeds attribute the success of their construction company to the faith principles they learned while attending TFH. They use their business to minister to others, including starting every morning with a prayer with the whole crew.
Johnson, who has been married to her husband, Joe, for more than 30 years and has five children, is a spiritual mother to many in the congregation. After 16 years in ministry, she is beginning to see a second generation experience God.
Carolyn Sacherwhite was in her mid-20s and a single mom when she realized something was missing in her life. She began to pray and ask God for a church where she could be accepted. She worried her children would be ridiculed or mistreated because of their attire.
"I couldn't afford to buy school and church clothes," Sacherwhite says. "I wanted to be accepted just as we were." She felt at home the moment she stepped into the foyer.
Sacherwhite's daughter Ambresia, who began attending with her mother at age 10, is now serving at the church as an adult. Although she had personal encounters with the Lord in her early teens, Ambresia succumbed to peer pressure and rebelled. She left the church for five years and became pregnant her sophomore year of college.
Ambresia says the truth she learned growing up at The Father's House helped her in the hardest times as a young single parent. She now understands who she is in Christ and uses her experiences to minister to other young women.
"I know the things they are wrestling with, and I can walk them through the areas where I was broken," she says.
The Father's House is a growing, multiethnic congregation of around 175 in the rapidly developing city of 82,000 located 40 miles north of Houston.
Johnson is in the process of drawing up plans for opening a Life Center next door that will implement science, technology, engineering, and math programs. The goal is to bring a level of transformation that will impact the area economically and overcome generational strongholds.