Call to Worship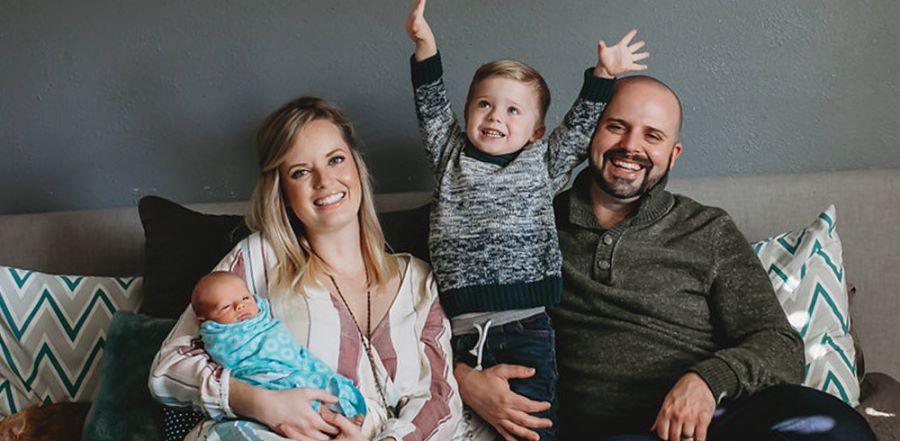 Don't miss any stories. Follow AG News!
Music filled Chris G. Cole's life as he grew up in blue-collar Palm Desert, California, 120 miles east of Los Angeles and San Diego. Beginning in adolescence, he played all-night jams among the sand and cactus where he played electric guitar. As a young adult, he carried that pursuit of music with him to Oceanside, where he surfed, skateboarded, and played in other bands by the beautiful Pacific coast. He held a well-paying job working with a computer-aided design (CAD) program for a construction company.
"I was young, skeptical of organized religion," says Cole, 39. "I was my own God, in control of my life. Anything good that happened to me was because of me."
Then came the economic bust of 2008. Cole shrugged off the recession, the next year marrying his girlfriend, Ashton. But his employer struggled to stay afloat as the housing market tanked. The young couple ran up debt. A month after Ashton suggested they move to Texas, Cole lost his job, and a CAD job opened in Fort Worth. With their two cats and Chihuahua, in 2011 the couple migrated to the fourth most populous metroplex in the United States.
Once there, Ashton made a declaration that surprised her husband: she wanted to go to church.
Skeptical and not wanting to spend time searching, Cole suggested one located adjacent to their downtown Fort Worth apartment in the cultural arts district:
7 City Church
. The AG congregation launched as a
parent-affiliated church
in 2012 and received helpful coaching from the
Church Multiplication Network
. Cole's internet search uncovered a video of pastor
Stephen C. Blandino
, whose simple, straightforward message intrigued him.
"He said if you want to affect your world, you have to affect what's immediately around you in the culture," Cole says of the pastor's message. "That shifted my attitude." Cole decided to give the church a shot.
Cole is typical of 7 City's congregants, Blandino says.
"A third of our congregation hadn't been in church for up to two years prior to attending 7 City, and many had never been to church," Blandino says. "As they continue to attend, many have come to faith in Christ."
The pastor explains 7 City's approach to sharing Christ in ways that are accessible to the unchurched.
"When you've grown up in the church, you assume everybody already knows what you know," Blandino says. "We've chosen to teach in a way where we've removed that assumption."
Soon Cole plugged in as a volunteer, initially as a parking lot greeter. Then Blandino approached Cole with a critical area of need at 7 City: Would he be interested in playing lead electric guitar on the church worship team?
While Cole countered that he had never played Christian music, he agreed to try.
"When I had to practice and play the songs, I started to connect," says Cole, now the father of 3-year-old Caden and 7-month-old Cora. "I experienced my relationship with Jesus, truly worshipping," Cole says.
Then came Cole's turning point: understanding that his purpose as a musician is to facilitate others as they come to Christ. He left the secular band he had joined to devote his musical talents exclusively to the Lord.
"People actually had moments in those times of worship that brought them to Jesus," Cole says. "From here on out, my musical ability and talent is going to be used for God."