Countering Addiction in the Country Music Capital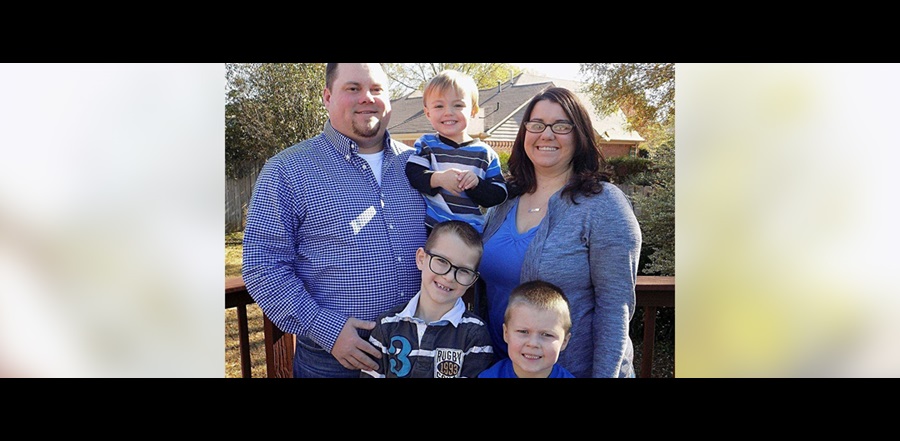 Don't miss any stories. Follow AG News!
Many people envision the glamour of the music industry, the Grand Ole Opry, or the mansions of country music stars when thinking of Nashville, Tennessee. The fact that the Volunteer State ranks in the nation's top five for prescription drug abuse conjures up images of backwoods, not the state's capital. But the reality is the Nashville area has a major drug problem.
Last year, Nashville metro police estimated that more than two-thirds of car crashes involved alcohol or drugs. Poverty that plagues many growing cities leads to an astonishing number of people tempted to use substance abuse as an escape.
Teen Challenge International U.S.A.
, a department of U.S. Missions, wants to be part of the solution to Nashville's
growing opioids and heroin epidemic
. A new 15-bed residential center will open in Nashville on June 1, 2019.
A previous Nashville Teen Challenge facility closed. To ensure the success of the new center, a launch team has spent much of 2018 planning and building support. A kickoff event featured former major league baseball player
Darryl Strawberry
. A capital campaign raised funds to outfit and operate the new center, which will join the Memphis facility and be renamed
Adult & Teen Challenge Memphis & Nashville
.
In October 2018, Memphis & Nashville network CEO Jonathan M. Lindberg announced Justin and Sarah Hosford would become executive directors of the new center. Justin, 39, is a graduate of Memphis Adult & Teen Challenge and has served on staff there for four years. Sarah also serves at the Memphis center. The Hosfords and their three young sons will move to Nashville in the spring.
The Nashville facility will be an induction center — a first stop, crisis-management complex. New students spend an average of 12 weeks learning the basics of faith-based addiction recovery before moving to a longer residential program such as the one in Memphis. Some participants sign up because they finally recognize they have hit rock bottom. For others, it is an alternative to prison, when a compassionate judge believes the addict can change in a residential faith-based environment.
For many, the Adult & Teen Challenge program is their first encounter with rules and structure in a loving, caring setting. Students must adhere to a schedule and attend group studies for New Christians.
"We've had agnostics and even atheists, and most didn't grow up around church," says Hosford. "It's a bit of a culture shock for them." As a graduate himself, he understands the adjustment isn't easy. A few don't successfully adapt on the first try, but they are eligible to reapply after 30 days.
The Hosfords met at a recovery group and became friends, then began dating and were married last year. Sarah joined the group seeking healing and support after a previous abusive marriage ended. Justin attended the same group for re-entry support after completing the program at Memphis, following nearly 20 years of addiction, primarily to alcohol. For continued accountability, Teen Challenge graduates are encouraged to join a faith-based support group such as Celebrate Recovery or Adult & Teen Challenge's
Living Free
.
Now, God is redeeming Sarah's years of heartache as she contributes the valuable perspective of a spouse. Her presentations move men to tears of regret and determination as they realize how much their destructive choices have hurt wives, moms, and children. Sarah says the highlight of their work is seeing former addicts totally surrender to God.
"They really do become a new creation," she says, referring to 2 Corinthians 5:17. "Their intake pictures and graduation pictures don't even look like the same person."
Presently, the Hosfords are traveling to numerous churches to share their testimonies and to generate awareness of the new center. Justin notes that Tennessee borders eight states, and a web of interstate highways into and around the Nashville metro area allows for an easy flow of drugs.
"Nashville is one of the fastest-growing cities in the U.S.," Lindberg says. "We believe God is going to use this center to reach countless lives broken by the cycle of addiction."