Double Church Planter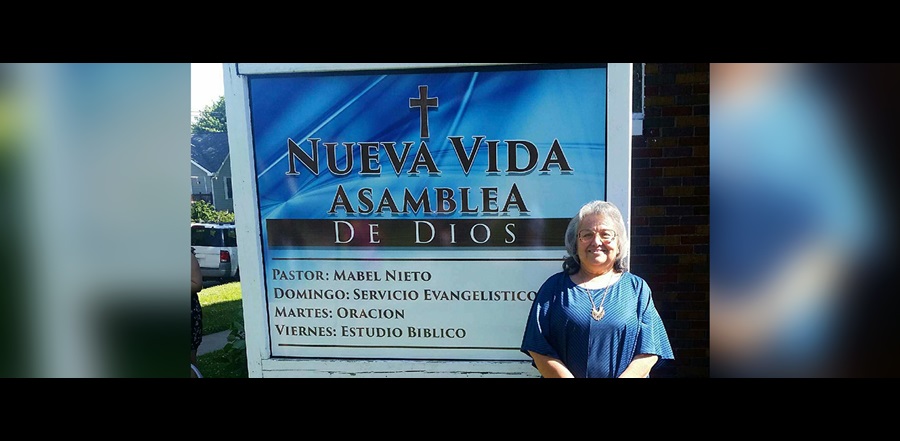 Don't miss any stories. Follow AG News!
For two decades, Mabel R. Nieto's mission has been reaching the growing Spanish-speaking population of Perry, Iowa.
Nieto, 68, pastors two congregations in the central Iowa community, where approximately 40 percent of the nearly 7,900 residents are Hispanic. Nieto moved to Perry 20 years ago to begin pastoring Fuente de Vida (Fountain of Life) Asamblea de Dios, a young church plant that at the time had five attendees. It has since grown to 120.
Three years ago, she planted a second church, Nueva Vida (New Life) Asamblea de Dios, to reach those unable to attend traditional Sunday morning services because of work schedules. That congregation now numbers around 65.
Nieto says many of the town's Hispanics have jobs at the local Tyson Foods plant, which employs around 1,200 workers. The Latinos come from a variety of faith traditions.
"Some have a Christian background, but are not very firm in their convictions," she says. "So when they come here and they see that there are Christian churches, they'll visit. Others have no church background at all."
Ministry to Hispanics has been a lifelong calling for Nieto. The granddaughter of Mexican immigrants, she grew up speaking both English and Spanish in her Corpus Christi, Texas, home and attended Christ Mission College to pursue a ministry career. Following graduation, she ministered at Texas churches in San Antonio, Carrizo Springs, and Beeville.
In 1998, Nieto took a brief break from Hispanic ministry and while serving at Bethel Assembly of God, an English-speaking church in Corpus Christi, felt a call to travel more than 1,100 miles north to Iowa. The opportunity came via a phone call from the AG Office of Hispanic Relations, asking Nieto if she had considered re-entering ministry to Latinos. Upon hearing more about the need in Perry, she agreed this should be her next assignment.

"I took it as God calling, and I came," she says.
Nieto moved to Perry with her 10-year-old daughter, Lori. At the beginning, the church met in the basement of the building owned by Perry's English-speaking AG church, New Day Assembly. Nieto encouraged the five adherents' children to invite their friends to attend Sunday School classes with them. Nieto also helped translate at local children's clinics and the local hospital. Some of those families started attending.
A strong Girls Ministries program and vacation Bible school at the church continued to attract more families. Soon, the church outgrew its space.
Fuente de Vida purchased its own building in 1999. In 2013, when New Day Assembly moved to a new facility, Fuente de Vida bought the building, which offered a more spacious place to hold services.
The next year, Nieto decided to plant the second church in the former Fuente de Vida building. The church holds services at different times to reach locals whose jobs require Sunday morning shifts.
"For years I had been noticing we couldn't reach these people because of their work schedules," she says.
Nueva Vida launched in November 2014. In addition to its Sunday afternoon services, the church has a strong small group ministry that meets in attendees' homes on Saturday. One has begun in Jefferson, a town of about 4,000 located 25 miles northwest of Perry. Nieto hopes to expand the church's presence in Jefferson, either through an expansion of the small group ministry there or a future church plant.
Nieto pastors both Perry churches with help from several volunteers and has encouraged many adherents to take classes with the district's school of ministry.
Clemente Maldonado Jr., 59, superintendent of the Midwest Latin American District, which includes 81 churches in 11 states, says he has enjoyed watching the two churches blossom. He attributes much of the growth to Nieto's connections among the Hispanic residents.
"She's become known in the community," he says. "They're reaching out not only there, but they're also reaching out to the surrounding communities."