Helping the Bereaved and Chronically Ill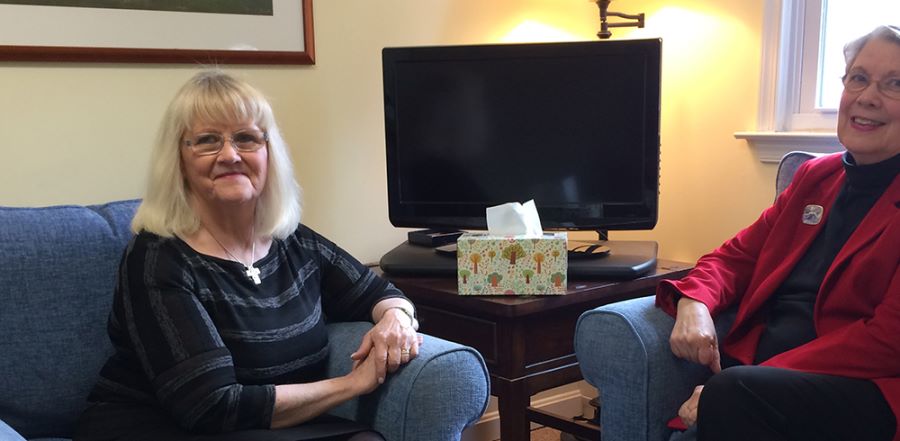 Don't miss any stories. Follow AG News!
When U.S. Missions Chaplain Liz Danielsen, an ordained Assemblies of God minister, opened the doors of Spiritual Care Support Ministries (SCSM) more than 12 years ago, she never imagined the ministry would reach throughout the United States and around the world. Located in the small town of Warrenton, Virginia, SCSM began as a dream to provide faith-based education, counseling, and support services to those who are ill and suffering loss.
To Vickie Richey, those services proved to be a lifeline.
"Losing my husband after 40 years of marriage was like a violent amputation," Richey explains. Through SCSM, she not only found a respite from the loneliness and isolation of grief, but also restoration in Christ.
"There is a large chasm between the facts of deep loss, which is crippling, and the truth of loss, which is liberating and healing," says Richey.
SCSM helps bridge that gap between the harsh realities of bereavement and the love of God, by leading people to a more intimate knowledge of the Creator.
"Yes, we give them Scripture," Danielsen says. "But it's one thing to know the Bible. It's another thing to know the God of the Bible."
She invites others into a deep relationship with Jesus Christ that touches not only the spiritual, but also the practical aspects of life.
A guiding Scripture for the ministry is Psalm 34:18: "The Lord is near to the brokenhearted and saves those who are crushed in Spirit" (NIV).
It is this nearness and tangible presence that Danielsen seeks to offer those suffering with illness or the death of a loved one. She sits with people in their pain, listens to their hurt and disappointment, and provides them with spiritual and practical means to move forward. People learn about the grief process, to cope with chronic pain and illness, and to move forward in faith after life-altering events.
Through the services SCSM provides — such as one-on-one counseling, recovery groups, and Bible studies — people receive the compassionate care they need. But those coming for services also contribute to the healing of others, through group discussions and the relationships and friendships that form.
"Before I came here I didn't feel very loved," says Sue Griffith of Sumerduck, Virginia. "And now, through the people here and the people I touch, I feel loved and valuable," she says with tears in her eyes. Griffith lives with diabetes and volunteers at the center and is a chronically ill group facilitator.
Danielsen has two paid staff, nine counselors, and 105 volunteers helping. SCSM is expanding and touching people around the world. Invitations for Danielsen to speak and teach have come from such faraway places as Bangladesh and Nepal.
IMAGE - Liz Danielsen (left) meets with SCSM media specialist Dorothy Slaga.